L'importante riconoscimento è stato assegnato a Shannon Campbell il  2 novembre 2015 al South Point Hotel & Casino di Las Vegas.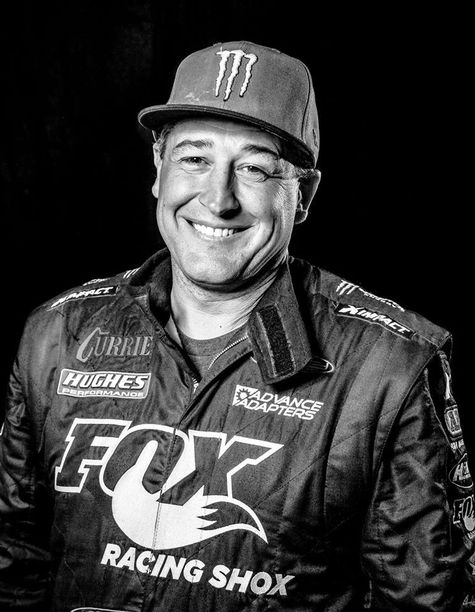 Oltre alle vittorie sul campo, non sono molti i riconoscimenti più importanti per un atleta. Sicuramente quello di essere inseriti nella Off-Road Motorsports Hall of Fame (ORMHOF) è una di quelle poche cose  che significano di più per un atleta. Nella serata del 2 novembre a Las Vegas, Shannon Campbel è stato insignito di questo onore; ora è al fianco di importanti nomi come:Parnelli Jones, Steve McQueen e James Garner. Shannon, pilota del team Nitto Tire USA, è il primo driver della categoria rocksports ad accedere nella ORMHOF.
La ORMHOF è stata creata da Ed Pearlman nel 1978 per premiare quegli atleti che da almeno 15 anni abbiano contribuito ad onorare il mondo dell'off-road al di là delle vittorie ottenute. Campbell è uno dei pochi membri della comunità off-road che eccelle non solo come pilota, ma anche come innovatore tecnologico ed ambasciatore di questo sport. Shannon Campbell ha ricevuto il voto unanime da parte del comitato di selezione.
"Sono rimasto sorpreso e onorato di essere stato selezionato per la ORMHOF", ha detto Shannon Campbell. "Questo riconoscimento è un punto culminante della mia carriera, condivido questo onore con tutte le organizzazioni che hanno contribuito al mio successo: Ultra4, W.E. Rock, ARCA, UROC, XORRA e Best In The Desert. Senza di loro, gli altri piloti e i miei fans, questo riconoscimento non sarebbe mai arrivato".
Chris Corbett, Nitto Tire Events & Motorsports Manager, ha aggiunto: "Shannon Campbell è in gran parte responsabile della fama del King of the Hammers style. Oltre ad essere uno dei migliori piloti del mondo off-road, Shannon è sempre stato un passo avanti a tutti gli altri concorrenti grazie alle sue innovazioni tecnologiche. Shannon è anche un grande portavoce per tutta la comunità off-road; lo dimostra il fatto che i suoi figli, Wayland e Bailey, sono entrati tra l'elite di questo sport". 
La carriera di Shannon Campbell è iniziata per caso, quando ha vinto nel 1996 il Four Wheeler Top Truck Challenge con la sua Jeep rosa Flatfender rosa. Campbell è uno dei pochi che ha vinto due volte la King of the Hammers (2008, 2011). Shannon è stato anche campione del W.E. Rock (2006, 2007, 2008), del XORRA (2006, 2008, 2009), della Ultra4 Series (2011 e 2013), e del JCRA (Giappone 2011). DirtSports Magazine lo ha nominato pilota dell'anno nel 2005 oltre aRockracer of the Year nel 2013 e Ultra4 sportivo dell'anno nel 2013. L'azienda di Shannon Campbell è famosa per aver introdotto nel 2002 i buggy IFS nelle rock-race. La Campbell Enterprises ha anche aperto la strada ai buggy monoposto quando Shannon ha scelto di guidare da solo.
Well done Shannon!