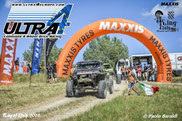 Il 17 e 18 giugno torna in Italia, per la sua 4 volta, lo stile tutto a stelle e strisce di fare fuoristrada. Ultra 4 Europe presenta Maxxis Tyres King of Italy 2016. 
Per questa importante occasione noi di OFFROAD Lifestyle saremo presenti per raccontare la manche italiana del campionato Europeo Ultra 4 e l'organizzazione ci ha incaricato di coinvolgere il maggior numero possibile di teams.
FACCIAMO VEDERE AGLI EUROPEI CHE SIAMO I MIGLIORI!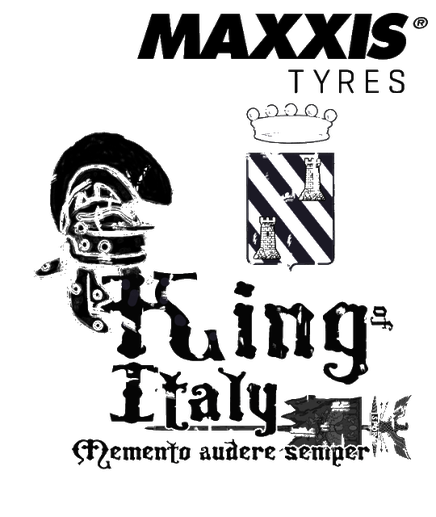 In questi ultimi anni abbiamo avuto modo di conoscere meglio lo stile Ultra4 di fare fuoristrada; dalla mitica King of the Hammers passando per la King of the Valley nel Gallese fino ad arrivare alla King of the Mountains, poi King of Italy, in Italia le gare di Ultra 4 stanno sempre più prendendo piede e sono sempre più apprezzate sia dal pubblico che dai teams europei. Il 17 e 18 giugno a Varano de Melegari, in provincia di Parma, si svolgerà per la 3° volta la tappa italiana del campionato Ultra 4 Europe. Le scorse edizioni sono sempre state apprezzate sia dagli equipaggi che dagli spettatori e quest'anno la gara non sarà da meno grazie anche al nuovo tracciato di gara tutto inedito e che vi assicuriamo essere bellissimo.
Il programma di gara è il seguente:
Giovedì 16 giugno
15:00 - 18.00: Iscrizioni e verifiche
Venerdì 17 giugno
9.00 - 12.00: Iscrizioni e verifiche
09.30: Free running
17.00: Parade 
17:30: Prologo by Wilderness Lighting seguito da the Magnificent 7 Qualifying shoot out
Sabato 18 giugno
08:00 - 17.00: Gara
20.30: Drivers dinner e premiazioni
La gara del sabato sarà una lunga lunga giornata in puro stile King of the Hammers con un percorso di 12 km da ripetersi 16 volte per un totale di 192 km. Il tracciato si snoderà tra il fiume e le colline circostanti. Lo stadio di Varano sarà il campo base dell'evento.
In gara non solo la categoria ULTRA 4 ma anche le classi "inferiori" che sono spesso le più agguerrite; troveremo quindi anche i LEGEND, i MODIFIED e i SIDE by SIDE. 
Tutte le informazioni sul regolamento tecnico QUI
CHIAMATA PER TUTTI GLI EQUIPAGGI ITALIANI!
Ultra 4 Europe, grazie alla lunga collaborazione con OFFROAD Lifestyle e Paolo Baraldi ed anche se ormai le iscrizioni sono virtualmente chiuse, ha voluto mettere a disposizione degli equipaggi italiani interessati alla gara alcuni posti aggiuntivi sulla griglia di partenza.
FORZA TEAMS AZZURRI FACCIAMO VEDERE AGLI EUROPEI CHE NOI SAPIAMO GUIDARE MEGLIO!
Questa è un'occasione più unica che rara per confrontarsi con i migliori equipaggi europei; considerato poi che i costi di iscrizione sono veramente bassi siamo sicuri che vi scatta la voglia di partecipare alla King of Italy. Quale migliore occasione per mettersi in mostra?
Per info sull'iscrizione scrivere a info@paolobaraldi.it che farà da tramite con l'organizzazione
GUARDA QUI LA GARA DELLO SCORSO ANNO