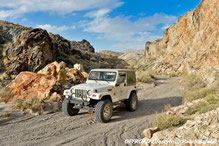 Foto e testo di Paolo Baraldi
Dal 13 al 22 ottobre, negli States tra Nevada e California si è svolto il Rebelle Rally;gara femminile di navigazione old school unica nel suo genere in America.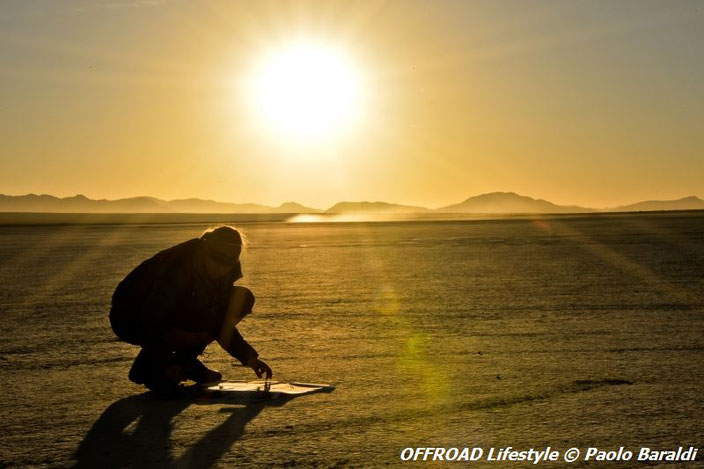 "If it is easy, everyone would do it", con queste parole Emily Miller, l'organizzatrice del Rebelle Rally, dove Rebel sta per ribellarsi alle regole e Belle sta a significare bella donna, ha introdotto la gara durante il primo briefing che si è svolto nell'incantevole Valhalla Estate sulla costa sud del lago Tahoe. Questa breve, ma incisiva frase, ben rappresenta questa corsa, unica nel suo genere negli States, totalmente dedicata ad equipaggi femminili. Non si è tratto di una gara di velocità ma di una competizione basata sulla navigazione vecchio stile, dove gli equipaggi per raggiungere i vari check point nascosti ed il traguardo potevano esclusivamente utilizzare mappe, bussola e roadbook. Per una settimana le 72 "ladies" sono state isolate dal mondo senza cellulari, computers, gps o ogni altro tipo di dispositivo elettronico. 
Oltre che una gara, il Rabelle Rally è stato per tutti una fantastica esperienza ed avventura che ha portato i 36 teams in corsa a percorrere oltre 2000 km attraverso i più bei luoghi del Nevada e della California in un viaggio unico immersi nel meraviglioso "wild Far West". Ogni giorno un'esperienza diversa! Ogni giorno il Rebelle Rally ha mostrato una personalità differente! Dalle montagne alle valli, dai canyon alle sconfinate distese desertiche passando per alcuni luoghi storici ed unici come il Golden Point, ora una città fantasma che fu fondata nel 1868 durante la "febbre dell'oro", il Joshua Tree National Park, situato nel  Deserto del Mojave e dall'incantevole bellezza,  e la Johnson Valley, a tutti nota per la King of the Hammers.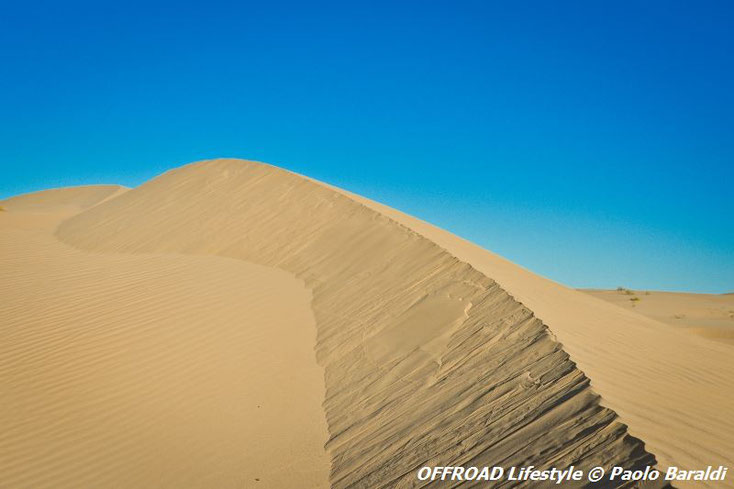 Il culmine del Rebelle è stato raggiunto ai confini con il Messico sulle maestose e sconfinate dune di Glamis che hanno duramente messo alla prova tutti gli equipaggi. Infatti, per molte di queste signore era la prima volta in fuoristrada! Supportate però dall'organizzazione e dalle altre concorrenti, veterane dell'offroad, sono riuscite a superare anche questa impegnativa prova. Non si pensi che il Rebelle Rally sia stata una passeggiata; la competizione ha toccato alti livelli e la lotta per il podio finale, seppur molto sportiva, è stata veramente serrata. Dopo un'incredibile settimana, Charlene Bower e Kaleigh Hotchkiss, a bordo di una bella e performante Jeep Wrangler JK Unlimited, con 815 punti e 80% dei check point raggiunti hanno vinto la prima edizione del Rebelle Rally mentre Meli Barrett e Sabrina Howells con il loro pick up Honda Ridgeline hanno guadagnato la vittoria nella X-Over class, quella dei crossover per intenderci. 
QUI le classifiche ufficiali del Rebelle Rally 2016
A rappresentare l'Europa al Rebelle Rallye due veterane del Rallye Aïcha des Gazelles: le francesi Chris Mayne e Helene Becour. La loro gara è stata superba con un'ottima guida ed una precisa navigazione che le ha portate insieme al loro Wrangler JK Unlimited ad ottenere la decima posizione in classifica.
In settima posizione, una nostra cara amica: Bailey Campbell navigata da Kendra Miller. Bailey, pilota molto veloce che abbiamo imparato a conoscere alla King of the Hammers e figlia d'arte, ha dimostrato tutta la sua maturità adattandosi molto bene a questo tipo di gara.
Il Rebelle Rally ha egregiamente superato la prova dell'esordio grazie alla tenacia e determinazione di Emily Miller e del suo staff; il prossimo anno, sempre ad ottobre, tutto si ripeterà per rivivere ancora questa unica ed incredibile esperienza.