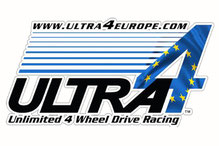 Il 2016 è stata l'annata migliore per Ultra4 Europe.
Dopo un doveroso resoconto, Richard Crossland presenta le date per la stagione 2017.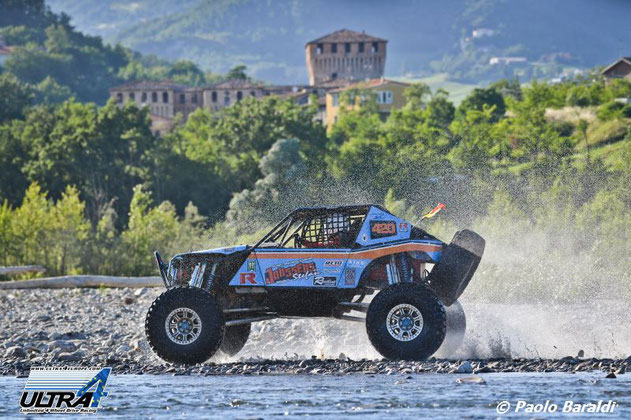 "Mentre ci avviciniamo alla fine di quello che è risultato essere l'anno migliore per Ultra4 Europa. Volevo ringraziare tutti voi per il vostro continuo supporto.
Dobbiamo congratularci con il nostro nuovo Maxxis Ultra4 Europe 'King' Emmanuel Costa. Costa ha eccelso in tutte le gare del campionato meritandosi il prestigioso titolo di campione.
La nostra stagione è iniziata in Francia. Un importante cambiamento su di un nuovo terreno che con la grande pioggia che è caduta lo ha trasformato in un'immensa palude. Il 2017 vedrà miglioramenti che renderanno ancora migliore la prova francese.
In Italia ancora una volta è è stata una corsa molto veloce che si è svolta a pachi passi dal centro di Varano.  Tutto il paese ha accolto a braccia aperte Ultra4 e ci ha adottati.
Il Portogallo, ancora una volta è stata la gara migliore. Non solo per il clima mite ma soprattutto per il bellissimo terreno dove Josè ed il suo team hanno disegnato un tracciato bellissimo. Vimioso ha sempre Ultra4 nel suo cuore e speriamo lo sia anche per il 2017.
La gara finale è stata a rischio. Spostarla in Gran Bretagna a ottobre è stato rischioso per il cattivo tempo. Ed invece la fortuna ci ha baciati regalandoci una bella corsa molto veloce e molto lunga.
La stagione 2016 è stat un successo con un buon standard organizzativo che sicuramente verrà migliorato per il 2017. Ecco il calendario per la prossima stagione di Ultra4 Europe:
Campionato Maxxis Ultra4 europea 2017
12-14 Maggio Maxxis King of France
14-16 Luglio Maxxis King of Wales
7-9 Settembre Maxxis King of Portugal
13-15 Ottobre Maxxis King of Britain
Come vedete, è stata rimessa in calendario la tappa nel Galles, dove tutto è nato, in attesa di inserire la Spagna per il campionato 2018. Per quelli di voi che amavano andare in Italia, siamo rattristati ma non si poteva organizzare una gara dove abbiamo registrato il minor numero di iscritti. Non è un addio al Bel Paese e speriamo di poterci ritornare con molti più italiani in gara.
Come potete vedere siamo lieti di continuare il nostro rapporto con Maxxis Tyres anche per il 2017. Dovremmo mantenere anche tutti gli sponsor attuali e stiamo lavorando per trovarne di nuovi.  Probabilmente la statunitense SDHQ sarà dei nostri supportando i teams con i suoi prodotti. 
Infine, ricordiamo che Ultra4 Europe è presente in molti show per promuovere il campionato; il vostro supporto è comunque indispensabile!"
Richard Crossland
www.ultra4europe.com