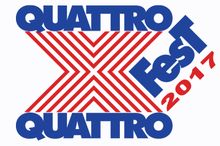 A CarraraFiere il 1° Marble Rally of Champions, manifestazione motoristica a scopo benefico.
Sulla pista esterna della fiera, aspettando 4x4Fest, Sabato 7 e Domenica 8 ottobre un weekend per gli appassionati di rally con parte dell'incasso devoluto alla Croce Rossa Italiana.
Mentre si scaldano i motori della 17° edizione di 4x4Fest, il Salone Nazionale dell'Auto a Trazione Integrale in programma dal 13 al 15 ottobre, nel weekend precedente tutti gli appassionati di auto, corse automobilistiche e rally potranno prendere parte alla prima edizione del MROC, manifestazione dimostrativa non agonistica per macchine sportive, da competizione e d'epoca.
Sul percorso ad alta spettacolarità allestito sull'area esterna del complesso fieristico, saranno invitati a girare con le loro vetture i vari piloti offrendo anche  l'opportunità, ad alcuni fortunati spettatori, di fare un giro come passeggeri su una delle loro auto da sogno.
La dimostrazione dinamica delle vetture inizierà il sabato mattina, in un'alternanza di modelli storici e moderni per le diverse categorie: fra le auto più interessanti da ammirare nelle loro evoluzioni sulla pista ci saranno senza alcun dubbio le World Rally Car protagoniste degli anni 2000. Pausa a fine mattinata per lasciare spazio al "Taxi rally" durante il quale coloro che vorranno provare l'emozione di salire su una vettura da competizione potranno farlo: saranno infatti disponibili un paio di vetture e i loro piloti per far fare al "navigatore" un giro in completa sicurezza (dotati di casco e cinture) a fronte del pagamento di una quota spese da destinarsi alla CRI o altro Istituto segnalato dalla CRI stessa.
Nel primo pomeriggio riprenderà poi la dimostrazione dinamiche delle vetture da competizione. La domenica mattina si replica, ma il Taxi rally" sarà riservato a 10 fortunati estratti fra i biglietti venduti il sabato che potranno  così salire gratuitamente sul sedile di destra per un giro di pista sulle vetture dei loro sogni. Al pomeriggio altra dimostrazione dinamica delle vetture da competizione; prevista domenica 8 ottobre, a fine serata, la premiazione delle auto e dei piloti più spettacolari.
Ingresso 3 lato mare, orari 09.00-18.00 –
Costo d'ingresso per le due giornate € 10,00. Parte dell'incasso della manifestazione sarà devoluto in beneficenza alla Croce Rossa Italiana.
Evento organizzato da MROC in collaborazione con Maremma Corse e CarraraFiere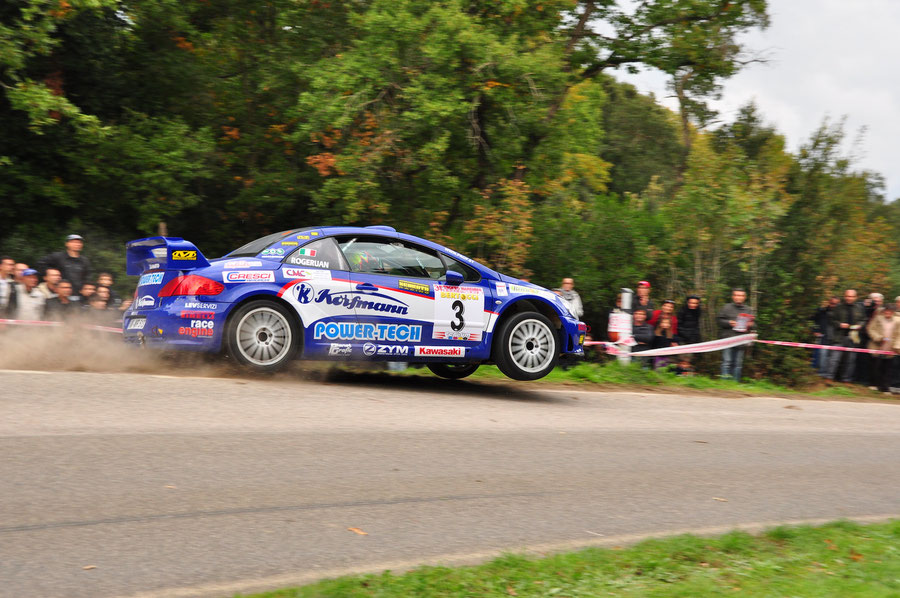 1° Marble Rally of Champions, la storia delle protagoniste
In occasione del 1° Marble Rally of Champions, in programma a CarraraFiere nel weekend 7-8 ottobre, fra le auto più interessanti da ammirare nelle loro evoluzioni sulla pista ci saranno senza alcun dubbio le World Rally Car protagoniste degli anni 2000, come la Peugeot 206WRC un modello specificatamente progettato per partecipare al Campionato del Mondo rally, Campionato in cui ha gareggiato dal 1999 al 2003 vincendo due volte il titolo piloti con Marcus Grönholm (2000 e 2002) e tre volte quello costruttori (2000-2002).
La 206WRC ha partecipato a cinque edizioni del mondiale WRC ottenendo cinque titoli mondiali e vincendo 24 prove del mondiale rally stesso, 15 con Marcus Grönholm,  laureatosi due volte campione del mondo; la vettura era equipaggiata con un motore 2000 turbo in grado di erogare oltre 320 cavalli, con prestazioni sorprendenti e un' accelerazione da 0-100 in meno di 4 secondi per una velocità massima di circa 220 km/h a seconda dei rapporti e delle gare. Fra gli organizzatori del MROC figura anche Silvano Luciani, a sua volta Campione IRC nel 2007 alla guida di una 206WRC.
Un'altra protagonista assoluta del periodo in questione è la Ford Focus RS WRC, versione da competizione della tranquilla berlina Ford, esplicitamente progettata per partecipare al Campionato del mondo rally, in cui ha gareggiato dal 1999 al 2010 conquistando due titoli mondiali costruttori (2006 e 2007) e 44 vittorie, con al volante Campioni del Mondo del calibro di Carlos Sainz ( Papà dell'attuale e omonimo pilota di F1 della Toro Rosso ) e l'indimenticato Colin McRea.
Dal punto di vista tecnico, come tutte le WRC di quel periodo, era dotata di un motore 2000 turbo da 300 cavalli, trazione integrale con cambio sequenziale a 6 rapporti.
Ma le sorprese per gli appassionati non finiranno con queste due meraviglie appena menzionate: presenti anche un paio di esemplari della Regina indiscussa dei rallies mondiali, e cioè la formidabile Lancia Delta S4 gr.B, considerata dal mondo intero la vettura da Rally più potente e performante di sempre, con soluzioni tecnologiche avveneristiche per il suo tempo, alla metà degli anni '80.
Nel 1985 lo staff degli ingegneri Lancia-Abarth, capitanato dall'ingegner Lombardi, diede vita al progetto Delta S4 (Sovralimentata e 4 per le quattro ruote motrici), con l'obiettivo di vincere nelle competizioni rally internazionali del Gruppo B. Quest'auto fu l'unica Delta mai prodotta per le competizioni a non avere nulla da spartire col modello di serie: fu necessario produrre e mettere in vendita al pubblico 200 esemplari stradali, obbligatori da regolamento per l'omologazione della vettura da gara.
Il motore un 4 cilindri in linea con una cilindrata di 1759 cm³, era un capolavoro di ingegneria motoristica per il tempo, tutto in lega leggera con un basamento in lega di magnesio, e la testata, in lega di alluminio, le canne dei cilindri erano rivestite con un innovativo e raffinato trattamento tecnologico a base di materiale ceramico usato in campo aerospaziale, le valvole erano 4 per cilindro in una speciale lega metallica detta Nimonic, il sistema di alimentazione a doppia sovralimentazione era una novità assoluta nel panorama motoristico mondiale, era dotato di un turbocompressore KKK k27 con in più un compressore volumetrico (volumex, brevettato da Abarth tipo R18): il vantaggio del volumex era di "spingere" già a bassi regimi da 1.500 giri/min, migliorando l'accelerazione e la prontezza di reazione del motore, la potenza pura veniva invece dal turbocompressore KKK a gas di scarico, l'unione dei due sistemi permise elasticità e potenza.
I due sistemi di sovralimentazione vennero accoppiati escludendo il Volumex agli alti regimi di rotazione dove funzionava solo il turbocompressore. La Delta S4 nella sua versione stradale aveva 250 CV, la versione da gara al debutto nel 1985 ne aveva ben 480, mentre l'ultima evoluzione schierata nel campionato mondiale 1986 poteva sviluppare per brevi tratti la mostruosa potenza di 650 CV (476 kW) con una pressione di sovralimentazione di 2,5 bar tramite un overboost regolabile dall'abitacolo.