The Land Rover Defender is back on American soil but with a very different appearance from the latest version marketed by Jaguar Land Rover. The latest project by Osprey Custom Cars is the modern replica of the Defender 90 with an LS3 engine and Terrafirma suspensions.
Story Paolo Baraldi, photography Osprey Custom Cars


This morning I started writing my review on the new Defender that my French "partner" and friend Nicolas tested last week. Then, in a click everything changes and I find myself visiting the website of a company in the United States that, at the request of one of its customers, tested itself by revisiting the Defender.
The idea immediately appealed to me, I decide to go deeper into the topic and start looking for information and images.
"A classic but modern vehicle, unique in its kind"
Osprey Custom Cars, based in Wilmington in North Carolina, specializes in the creation of vehicles dedicated to those who love to go adventure on a single vehicle. For this realization, the input was sent to Osprey Custom Cars by one of his customers who asked for "a classic but modern vehicle, unique in its kind".
The inspiration in Osprey comes from an icon of the off-road world and, by visiting their website, from their love: the Land Rover Defender 90. Since 1948, Land Rover 4x4s for their simple and easily recognizable lines they have built a certain reputation that, now that Jaguar Land Rover has presented the new Defender, does not show that it is going down among the numerous fans of the British brand.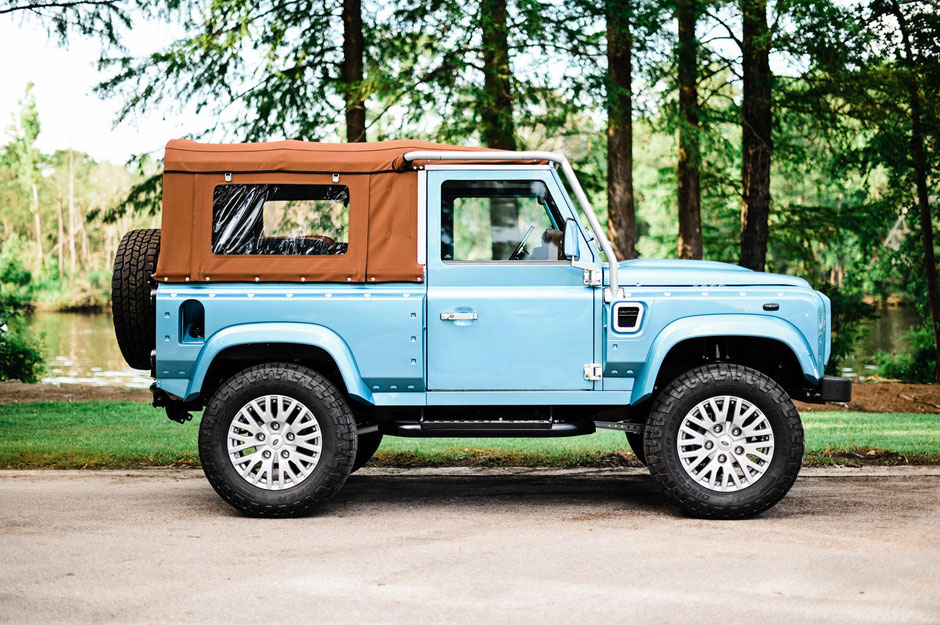 Classic lines revised in a modern key and Terrafirma suspensions
The line and proportions of this vehicle are unmistakable and do not hide from whom they were inspired. Probably a job and a philosophy that I would have liked to see for the new JLR Defender.
The galvanized chassis is manufactured by this North Carolina company which was built around the Defender replica.
Terrafirma's 2" kit was chosen for the suspension.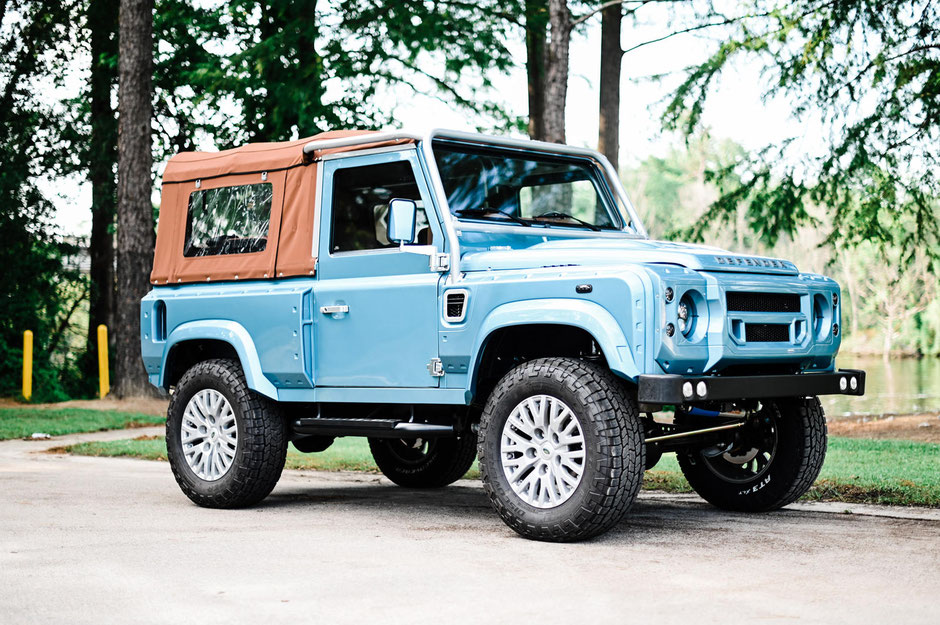 The look, based on the classic forms of the Defender, is characterized by some modern elements such as additional air intakes and two LED lamps incorporated on the front steel bumpers. The configuration is that of a classic 4x4 with removable top. The inside does not differ much from that of the traditional Defender with some reinterpretations such as the four brown leather armchairs are finished with much greater care than the Land Rover branded model. The gear lever is push-button, the central console customized with a cup holder. There is also a reversing camera and a modern touchscreen infotainment system compatible with Apple CarPlay.
6.2 liter LS3 V8 with 430 horsepower for this Defender replica
For this build, a classic was chosen among American engines: the 6.2-liter LS3 V8 of the Chevrolet Corvette which delivers a power of 430 horsepower and a torque of 575 Nm. The LS3 was combined with an automatic transmission with six reports.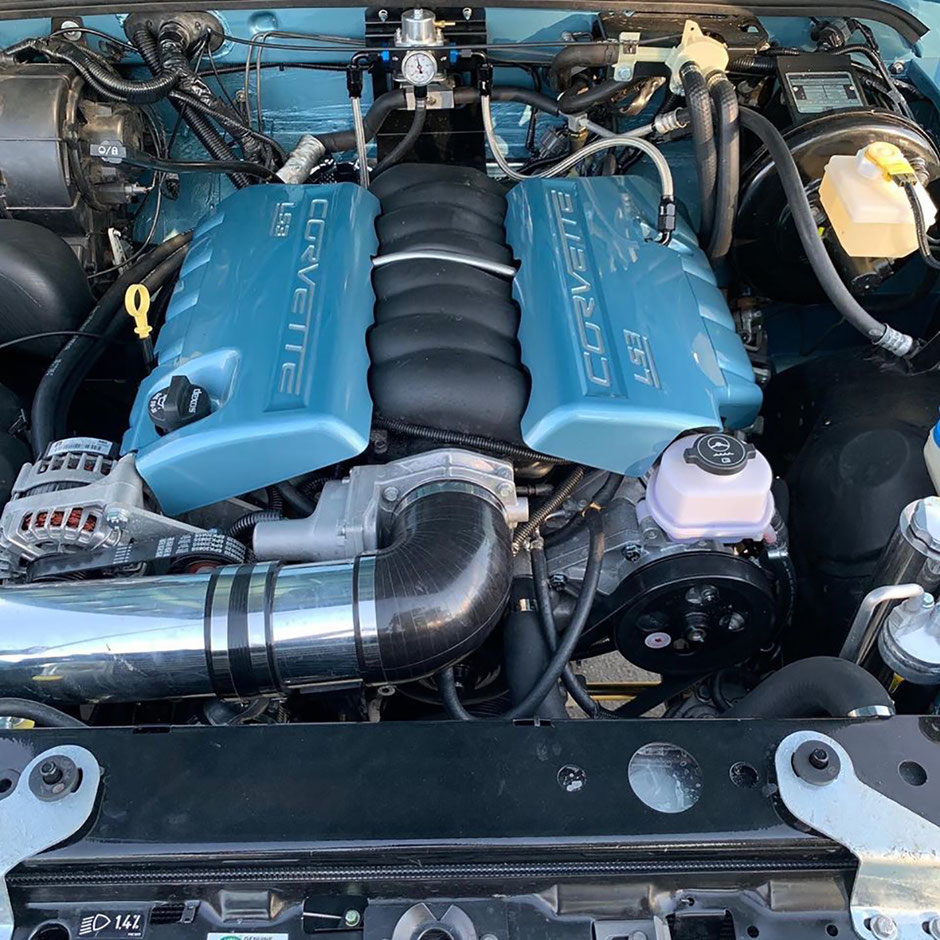 ---