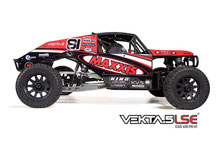 Loretta, la vettura Ultra4 del nostroLevi Shirley, ora disponibile per tutti gli appassionati di RC anche in scala ridotta grazie a Kraken RC.
Kraken RC è uno dei principali produttori statunitensi di veicoli fuoristrada in scala 1:5. L'azienda fondata nel 2010 ha sede nella soleggiata California, sede di molti rinomati produttori di RC. La passione per il design e la qualità contraddistinguono la produzione di questa azienda. Il modello di punta è il grande KRAKEN VEKTA.5 che si pone come il primo veicolo radiocomandato in scala 1:5 riproducente un Ultra4 IFS.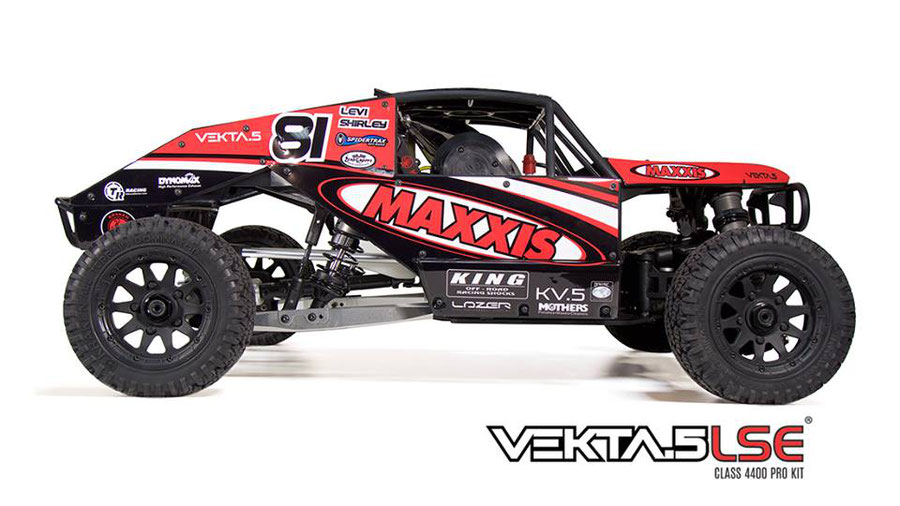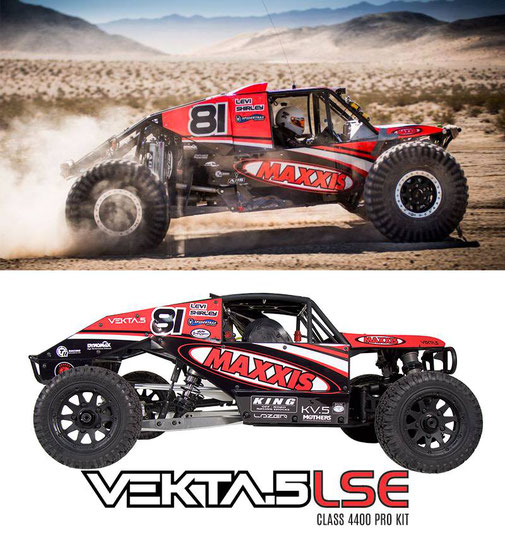 KRAKEN VEKTA.5LSE LEVI SHIRLEY'S EDITION
Tutti noi ben conosciamo le gesta, sia nel Vecchio che nel Nuovo Continente di Levi Shirley. Levi è uno stra i più amati piloti dell'Ultra4 e questo lo deve non solo grazie alla sua bravura ma anche grazie al fatto di essere un ragazzo "acqua e sapone", con la testa sulle spalle e cordiale. Loretta è la sua amata macchina da gara con la quale negli States ha ottenuto importanti risultati. Si tratta di un veicolo IFS realizzato da un altro mito Ultra4: Shannon Campbell. Levi Shirley in collaborazione con MAXXIS e Kraken RC è ora lieto di presentarvi il Kraken VEKTA.5LSE PRO KIT!
Il VEKTA.5LSE PRO KIT è l'esatta riproduzione in scala1:5 di Loretta. A questo link potrete trovare tutte le informazioni tecniche su questo modellino radio comandato che sicuramente vi porterà a provare emozioni uniche ed a sentirvi anche voi un pò piloti della King of the Hammers.
Kraken RC, INC.
38365 Innovation Court Suite 901
Murrieta CA 92563
United States
Web: www.krakenrc.com 
A proposito di Levi Shirley: