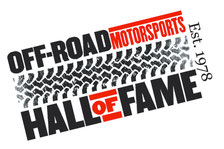 Tra le molte realtà americane che abbiamo incontrato, molto interessante è la Off-Road Motorsports Hall of Fame che ogni anno premia i più meritevoli del fuoristrada.
La Off-Road Motorsports Hall of Fame, con sede in Reno (Nevada) ed esposizione presso il Gold Strike Hotel & Gambling Hall a Jean sempre in Nevada, è stata fondata per dare il giusto riconoscimento ed onore quelle persone ed organizzazioni che hanno contribuito in maniera meritevole alla causa del fuoristrada e, grazie alla loro attività, sono divenuti un esempio da seguire.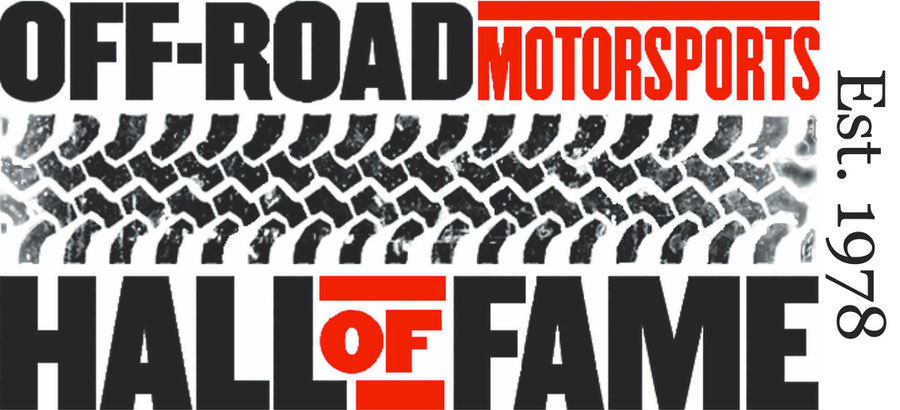 La Off-Road Motorsports Hall of Fame ha una lunga storia...
Nel 1967, Ed Pearlman creò la prima organizzazione, riconosciuta, dedicata esclusivamente alle gare in fuoristrada: la National Off-Road Racing Association (NORRA). L'evento inaugurale fu la Mexican 1000 poi divenuta famosa con il nome di Baja 1000.
Dopo che Pearlman si è ritirato dal suo ruolo nella NORRA, si è dedicato per dare il giusto riconoscimento a coloro che hanno reso grande questo sport. Nel gennaio 1978 al banchetto annuale dell'OREA, ha presentato l'Off-Road Motorsports Hall of Fame ed i primi 16 membri che comprendevano Parnelli Jones, Steve McQueen, James Garner e Don Francisco. Nel 1980, ha introdotto altri 5 membri. Nonostante i nobili tentativi di Pearlman di onorare correttamente questo sport e le persone che lo hanno reso, non è riuscito a trovare una sede permanente per l'ORMHOF.
Nel 1995, Rod Hall ha acquisito i beni ed i diritti della NORRA. Cercando tra le scatole che contenevano i documenti e le varie memorabilia accumulati da Pearlman in quasi trenta anni di attività, scovò gli atti testimonianti gli sforzi di Pearlman per creare la Off-Road Motorsports Hall of Fame. Hall, conscio dell'importante scoperta storica, propose a Gordon Horsley, membro del National Automobile Museum (NAM), di dare una sede alla ORMHOF all'interno del museo riuscendo in quello che Pearlman sognava dal 1978.
Oggi, il comitato della Off-Road Motorsports Hall of Fame è composto da quindici membri indipendenti della comunità off-road ,tra cui Dave Cole, e da cinque membri del Consiglio di Amministrazione della ORMHOF, i quali ogni anno votano i nuovi nominati che entreranno a far parte della Off-Road Motorsports Hall of Fame.
Le categorie sono le seguenti: Desert Racing, Short Course ,  Motorcycle-ATV-UTV, Rock Sports,         Industry ed  Advocate.
Tutti i candidati devono avere almeno 15 anni di esperienza e coinvolgimento nel fuoristrada e devono aver contribuito a promuovere questo sport .
Tutti gli anni, a Las Vegas, durante il periodo del Sema Show, si svolge le cerimonia che assegna i premi. Tra i premiati e nominati figurano Shannon Campbell, Levi Shirley, Emily Miller e molti altri protagonisti della scena offroad americana.
Vi consigliamo di seguire il loro SITO e la loro PAGINA FACEBOOK; è possibile anche iscriversi per votare il vostro beniamino.