Following offroad races and events around the world offers many interesting opportunities. One of these is certainly to discover unique places that are often far from the classic tourist routes. In Nevada the International Car Forest is certainly one of these places.
Photography and story by Paolo Baraldi

Nevada is not just Las Vegas. Nevada is above all boundless desert and mountainous spaces where you can find lost villages, or those in decline, that tell the story of the gold rush. Goldfield, a village of 268 inhabitants on the US95 and capital of the County of Esmeralda, is a typical example.
Goldfield is a very fascinating place, but it is not what we are interested in right now. Instead, we want to talk about something truly unique that lies just outside the town what was once one of Nevada's richest goldtowns. This is an incredible outdoor art installation: the International Car Forest of the Last Church.
International Car Forest of the Last Church, where cars spring up like trees from the gound
We are used to seeing all types of vehicles and in all situations, but seeing them spring up like trees from the ground does not happen every day. This particular "forest" of wreckage has become a sort of desert art gallery, full of graffiti that create a fascinating and evocative spectacle. The original idea for this work came from Markfield Mark Rippie, who lived in Goldfield, whose intent was to create a space in which artists could express their creativity on cars instead of canvas.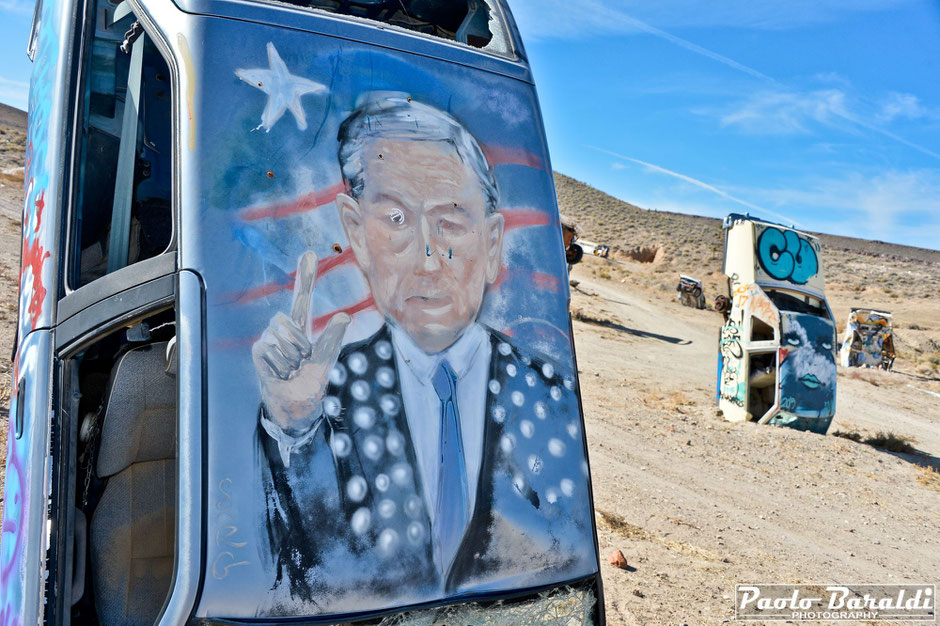 Chad Sorg, an artist painter from Reno, while driving in the lonely streets of Nevada came to Goldfield and came across an upside-down car stuck in the sand. Impressed by what the creator of this work contacted: Mark Rippie. Later, Sorg, inspired by this fascinating project, moved to Goldfield to collaborate with Rippie.
International Car Fores, a desert outdoor free contemporary art gallery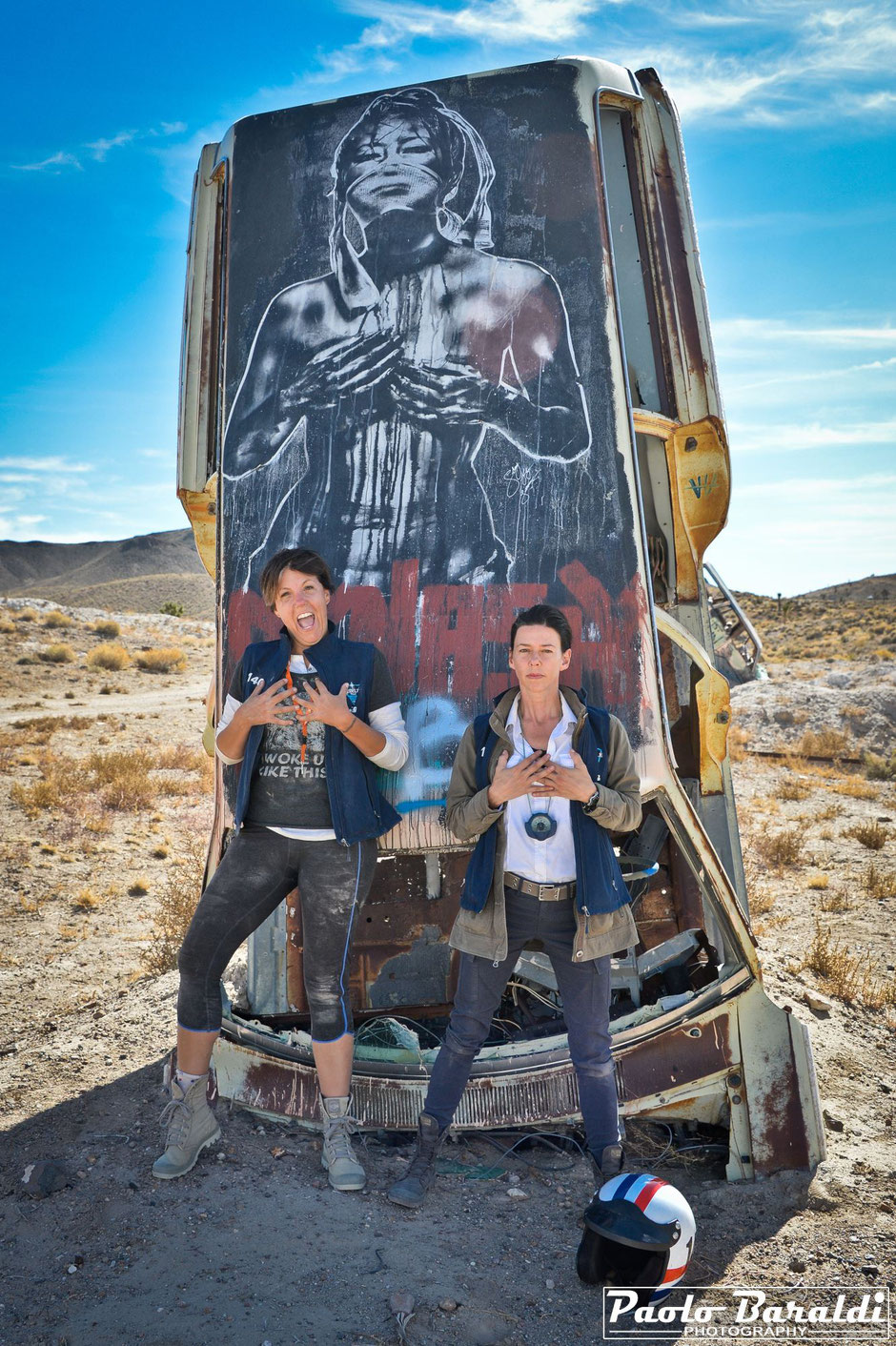 It is thanks to the unusual vision of these two artists that we can now enjoy this free contemporary art gallery of over 40 cars, each of which is a unique masterpiece of its kind. The name of the project, International Car Forest of the Last Church derives from Rippie's idea of creating a contemporary work of art that people could freely visit and from his faith that he wanted nothing to do with organized religions Although in America there are other such installations, such as the Cadillac Ranch in Texas or Nebraska's Carhenge, The International Car Forest of the Last Church is certainly the largest in the country and worth visiting if you happen to be there.
Goldfield
Goldfield is now a village of 268 inhabitants capital of the County of Esmeralda of the state of Nevada. The community, founded in 1902, reached a population of about 30,000 in 1906 at the height of gold mining, and became the county seat in 1907. Between 1903 and 1910 it was the largest city in Nevada . Virgil Earp, brother of Wyatt Earp, played by John Huston in the famous film Challenge to the O.K. Corral, was deputy sheriff in Goldfield, where he died of pneumonia on October 19, 1905.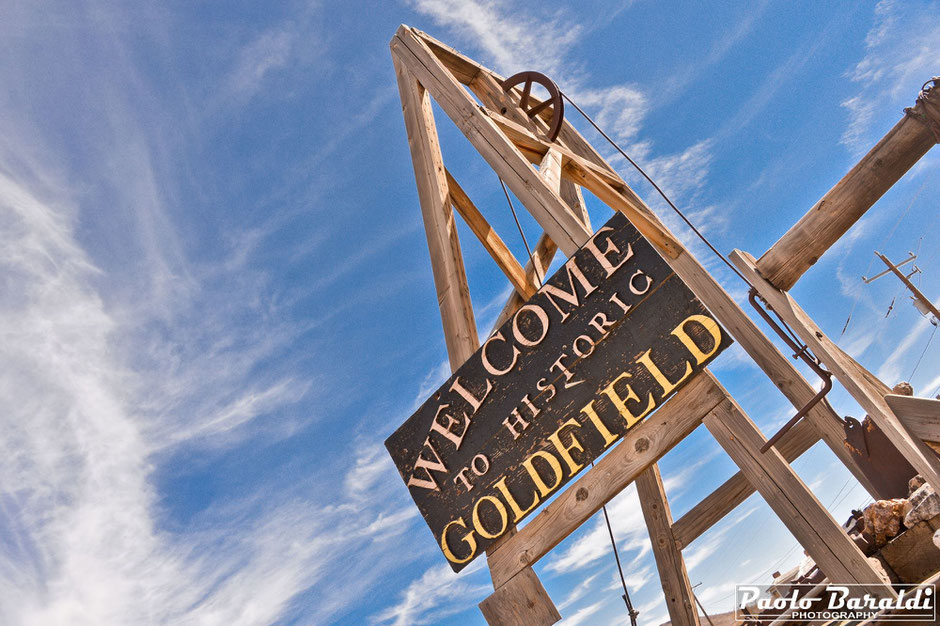 ---