Iron Land is a Defender built by Equipe 4x4 and everything is part of the classic activity of a company involved in the off-road sector. But, if this work brings together all the know-how of a brand in a single vehicle, representing a philosophy, this Defender acquires a completely different value. Equipe 4x4 is dedicated to all those who want to be truly unique: "Off-road is a lifestyle and we make it exclusive".

Since 1999, the year in which Claudio Iseppi decides to consolidate a dream and transform his passion into a job, Equipe 4x4 is recognized for both the quality and the stylistic refinement of its products and building.
Iron Land collects all the experiences acquired by Claudio in more than twenty years. of passion and work. This built is certainly not a point of arrival but a departure towards new projects and ideas.
Iseppi remembers the years of his beginning: "in those days, the Italian market offered not much and this small offer came from abroad and in very poor quality. You couldn't find what it would have been necessary to obtain a high-performance off-road vehicle that did not neglect in any way the quality and aesthetics aspect; the made in Italy was missing. The ideas took shape, the technical solutions developed were revolutionary and exclusive so as to create a unique and original style, the Equipe 4×4 style."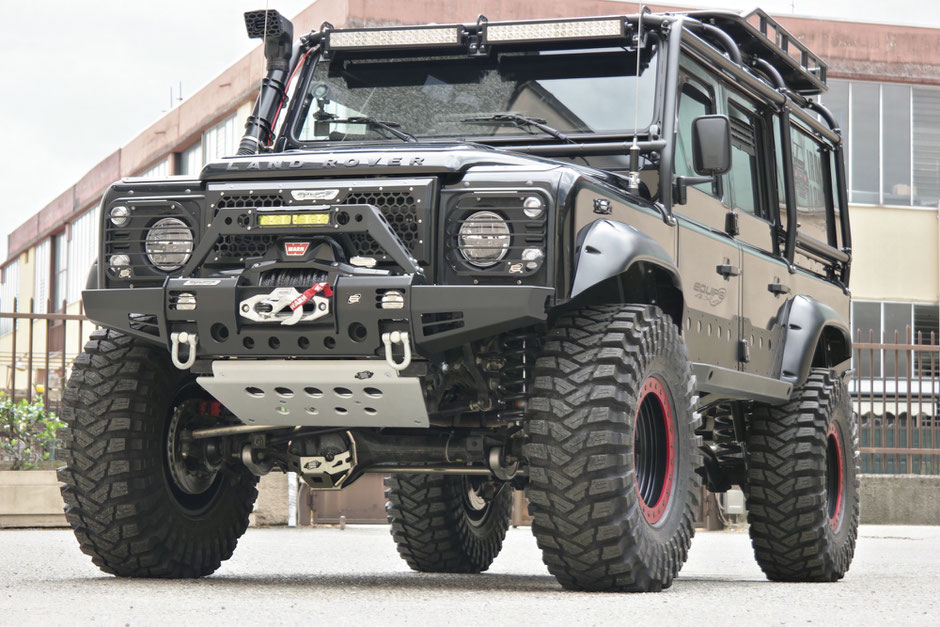 Claudio Iseppi continues, "Equipe 4×4 has always been, since the beginning of its history, an authentic pioneer of marketing and product innovation, so much so that it has inspired Italian and foreign companies that with a lot of brazenness they literally copied... On several occasions Equipe 4×4 found itself having to defend the paternity of its ideas by expressing their disappointment towards those who appropriated them in an unethical way. Products that, even if copied, have never been equaled. Experience and passion cannot be reproduced, and this is the reason why Equipe 4×4 is able to sell its products all over the world, on every continent vehicles circulate that tackle all types of routes thanks to Equipe 4×4 accessories. Suspensions and related elements for the correction of geometries, reinforced bumpers, protection of every mechanical part and body protection and accessories are the sectors that most interest Equipe 4×4."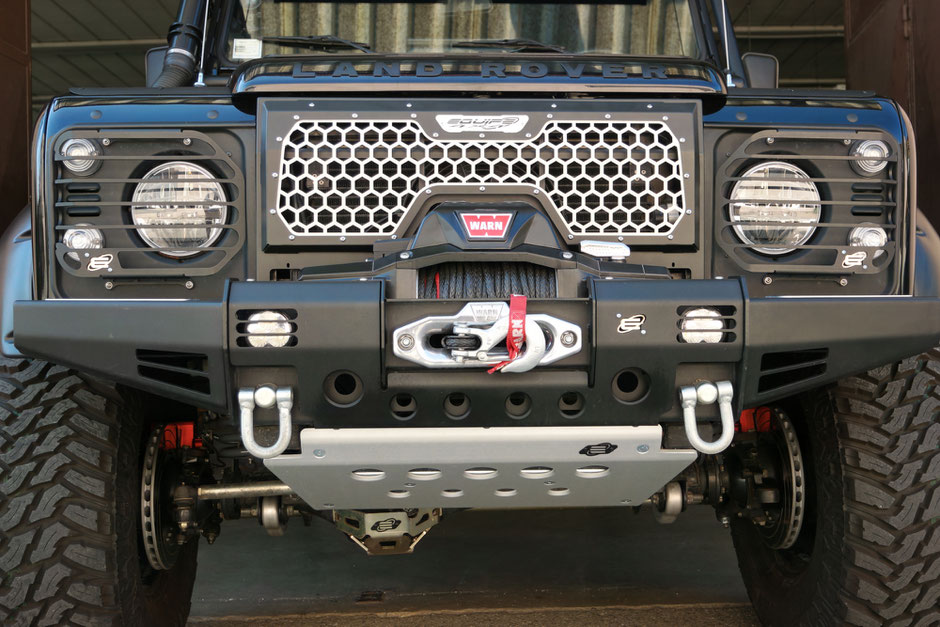 In 2010, Equipe 4×4 decided to renew itself starting from an internal restructuring, forming a new team of professional technicians engaged exclusively in design and setting itself the goal of revisiting most of the products in the catalog.
The experiences acquired over the years by the countless users, the direct involvement in extreme races and raids all over the world are the lifeblood that Equipe 4×4 has nourished itself to create the new products that are now well represented in this Defender. A showcar that catapults Equipe 4x4 into tomorrow without forgetting those values that are a magical combination of the quality and craftsmanship of the finishes, with the maximum safety and high performance that only modern industrial production is able to offer.
Design, advanced technology, quality and an exclusive image have always been the secrets of the success that inspire the future of this world-famous Italian company.