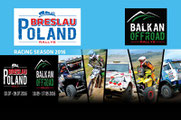 Si è da poco conclusa la stagione 2015 e l'organizzazione Breslau è già al lavoro per il prossimo anno.
Segnatevi le nuove date e appuntatele sul vostro calendario... sicuramente non sarete delusi da queste due gare.
Rallye Breslau Poland 2015 - Best of Cross Country - ENDURO & ATV
Rallye Breslau Poland 2015 - Best of Cross Country
Rallye Breslau Poland 2015 - Best of Extreme - TRUCKS over 7.5t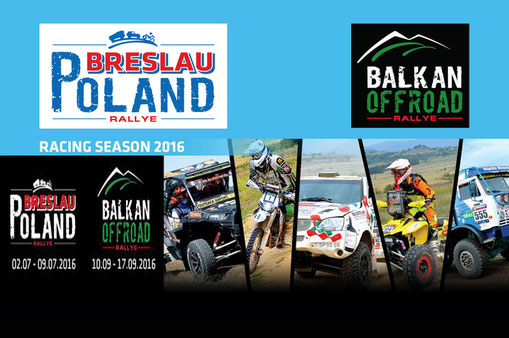 Poland Breslau e Balkan Offroad Rallye, due gare diverse ma accomunate da un'ottima organizzazione, da percorsi stupendi e con tutte le difficoltà che ogni categoria desidera e non da tutti, un ambiente unico e spensierato.
La stagione 2016 sarà aperta dalla Poland Breslau che si svolgerà dal 2 al 9 luglio per poi andare in Bulgaria per l'unica e fantastica Balkan Offroad che si svolgerà dal 10 al 17 settembre.
Tutte le informazioni qui
Come al solito numerose le categorie in gara: Moto, quad, side by side, auto e camion che potranno scegliere, tranne le moto, tra Extreme e Cross Country.
Guarda le foto della stagione 2015
Poland Breslau - 2/9 luglio 2016
La partenza dell'edizione 2016 avverrà a Drawsko Pomorskie (PL). 
Il tracciatto si svilupperà intorno a Borne Sulinowo e Biedrusko vicino a Poznan (PL).  
Programma campi:
Camp 1: Drawsko Pomorskie
Camp 2: Borne Sulinowo
Camp 3: Suchy Las (Biedrusko, near Poznan)
Optinal Camp 4: si sta lavorando per un campo vicino a Zagan.
info: www.rallye-breslau.com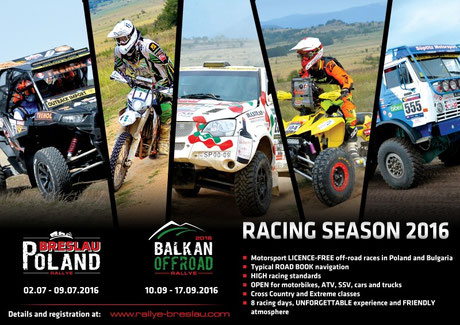 Balkan Offroad Rallye - 10/17 settembre 2016
Il percorso preliminare della Balkan Offroad Rallye 2016 include la partenza da Sofia (BG), per poi svilupparsi con lunghe tappe attraverso le montagne e le valli della Bulgaria sino ad arrivare al Mar Nero per il grand final. 
Programma campi::
Camp 1: Borovets vicino a Sofia
Camp 2: Starosel vicino a Plovdiv
Camp 3: Shkorpilovtci vicino a Varna
In Bulgaria è possibile scegliere tra hotels a 3/4 stelle e campi
info: www.balkanoffroad.net