The last race of the Ultra4 Europe championship and the first of the series in Eastern Europe. This new race is very interesting with a prize money of 10,000 euros for the winner and with the award of the European title still open.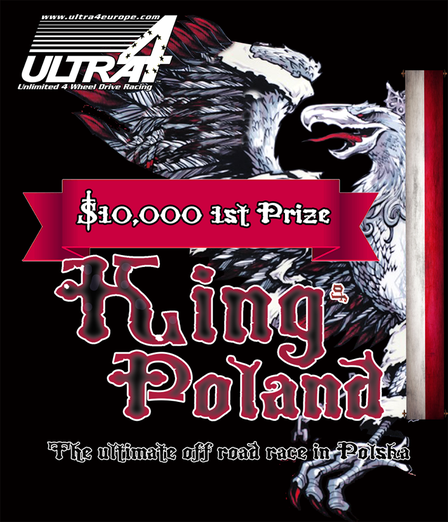 The King of Poland is the first race in Eastern Europe for Ultra4 Europe and the last in the 2018 championship. Based on the ranking after the first 3 races, the European Championship title is still open and how it happened in the last races, anything can happen.
The King of Poland will therefore be decisive to define the scores for the 2018 championship. We will then witness an epic battle for the win as there will be 10,000 euros for the winner... the highest prize pool for Ultra4 in Europe.
The event will take place at the Olszyna MotoPark, M.C., Curie-Skłodowskiej 2a, 59-830 Olszyna, Poland. The King of Poland will take place along a 22 km track that offers some of the fastest tracks in Europe: slopes in the forests, sand and rocks will characterize the event that will remind you of the Dakarian routes. The award ceremony will take place in the Castle of Czocha.
To read: