Dopo la King of Britain, il campionato 2018 di Ultra4 Europe è al giro di boa. Facciamo il punto della situazione in attesa delle prossime due gare.
Foto Journal du 4x4 - Nicolas Mailfait Stevenin

La King of Britain è stata una gara molto avvincente e ricca di numerosi colpi di scena che, in alcuni casi, hanno messo fuori gioco alcuni big di Ultra4 Europe. La gara è stata vinta da Jesus Pato and Ceasar from team Galimplant.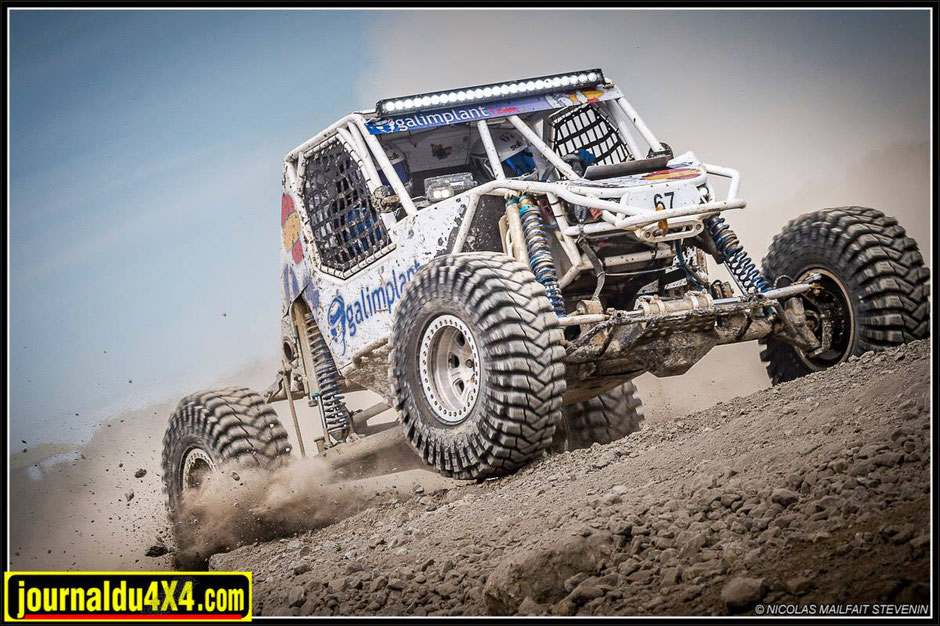 Tentiamo, al giro di boa del campionato Ultra4 Europe di fare il punto della situazione, in attesa della King of Portugal e della King of Germany, dando un'occhio alla classifica generale.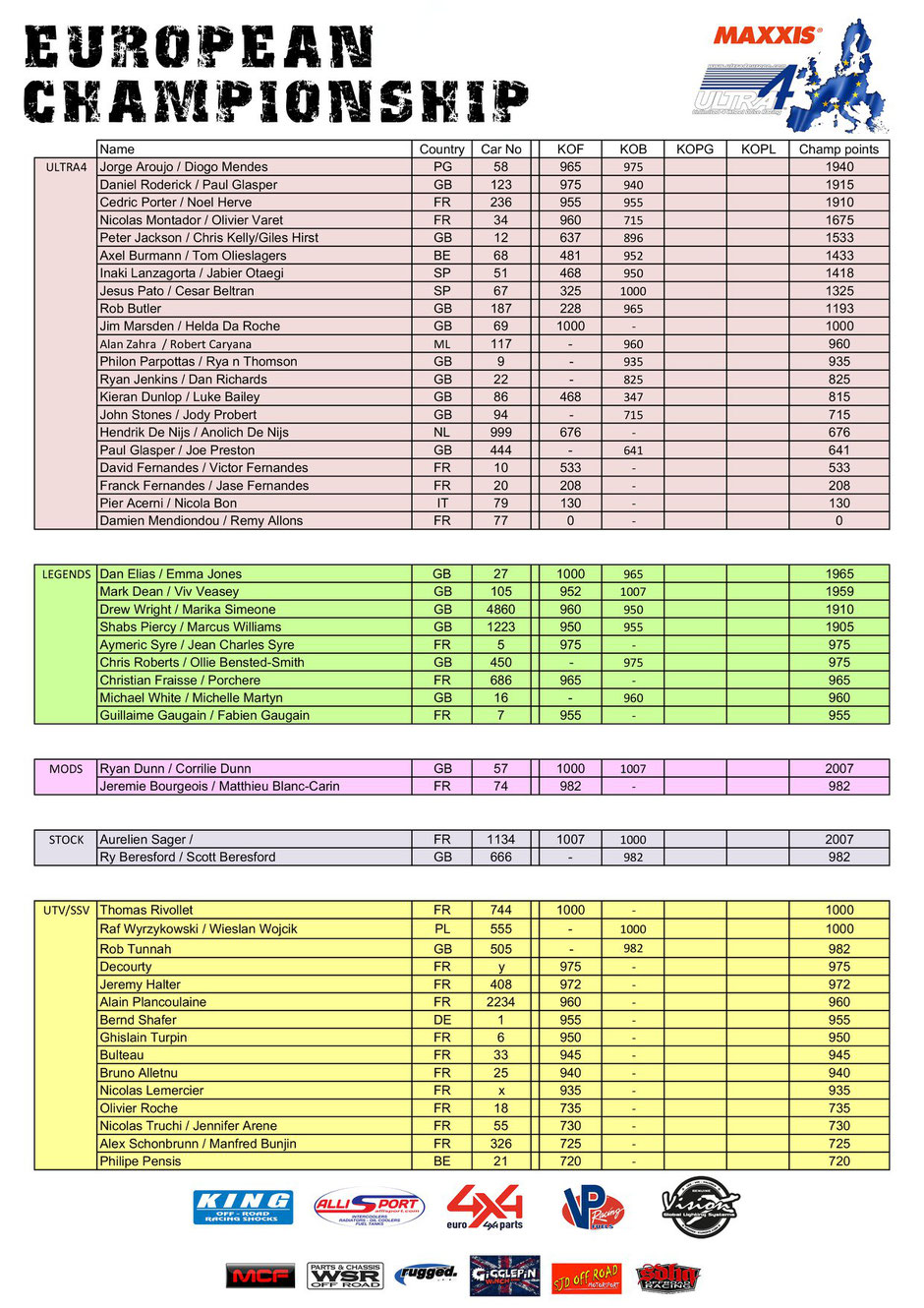 Nella categoria Ultra4, Aroujo è in testa seguito da Roderrick e Porter. Quarto ad inseguire da vicino il terzetto è Montador. Tutti gli altri bigg sono abbastanza arretrati e, anche se tutto può succedere, la vediamo dura per loro.
Nella legend sono Elias, Dean e Wrighta giocarsela con Piercy quarto a poca distanza.
Nei Modificati, Dunn gestisce il campionato con un largo margine come pure tra gli Stock con Sager in testa alla classifica.
Infine negli UTV/SSV, Rivollet e Wyrzykowski sono a pari punti con numerosi inseguitori che fanno sentire il loro fiato sul collo.
Mancano ancora due gare e tutto è possibile...
Per seguire Ultra4 Europe: pagina FB ufficiale - www.ultra4europe.com