At its 8th season in Europe, the Ultra4 Europe calendar for this year is official. We find some historical locations such as the Walters Arena and Portugal and the new features as King of Spain in Les Comes and King of France which will take place at the Vallèe Bleu offroad center.
Photography and story by Paolo Baraldi

In 2012 the first Ultra4 style race took place in Europe, in Wales.
For 2 years the King of Valleys represented Ultra4 Racing in Europe making all the fans of the old continent of King of the Hammers happy. In 2013 the King of Portugal is added and in 2014 Ultra4 Europe was born and the first Ultra4 championship in Europe toke plake with 3 races: King of the Mountains (IT), King of Valleys (UK) and King of Portugal (P). Today, Ultra4 Europe is an important reality in the European off-road world.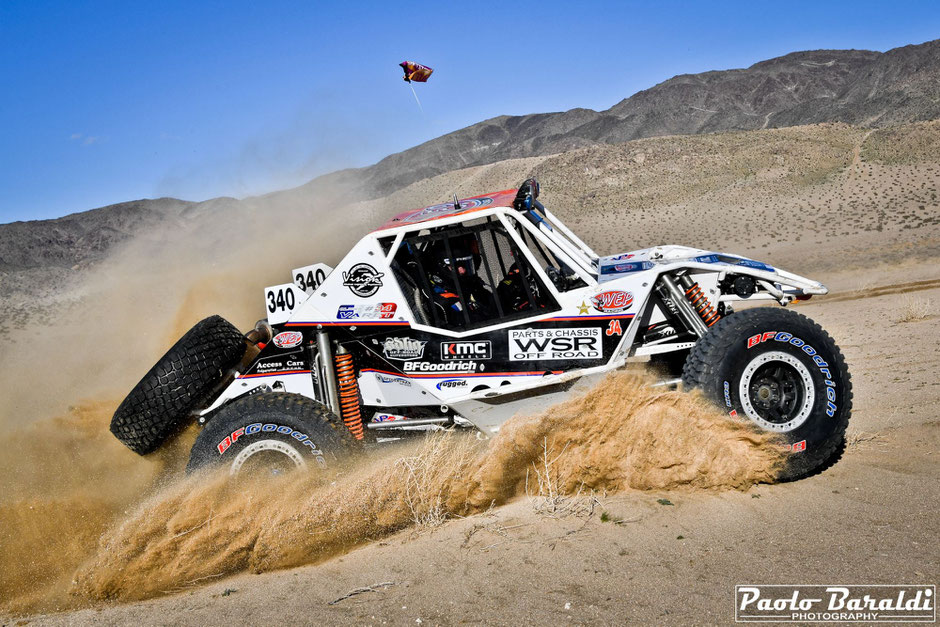 Ultra4 Europe 2019 season
2019 will be very interesting with the confirmation of King of France but with a new interesting location, King of Portugal and King of Poland and with the new entry of the Spanish King of Spain. Finally, Ultra4 Europe will back to its original home. The Ultra4 King of Britain 2019 will be running a monster course around the terrain offered by Walters Arena.
After an exciting start of the year with the European drivers competing at the King of the Hammers, here the Ultra4 Europe 2019 schedule:
-       BF Goodrich King of Spain: Les Comes
Qualifying - Thursday 23rd May
Racing - Fri/Sat 24/25th May
-       BF Goodrich King of France: Vallèe Bleu
Qualifying - Friday 21st June
Racing - Sat/Sun 22/23rd June
-       BF Goodrich King of Britain: Walters Arena
Qualifying - Friday 19th July
Racing - Sat/Sun 20/21st July
-       BF Goodrich King of Portugal: Vimioso
Qualifying - Thursday 5th September
Racing - Fri/Sat 6/7th September
-       BF Goodrich King of Poland: Olszyna
Qualifying - Thursday 10th October
Racing - Fri/Sat 11/12th October

Ultra4 Europe kings and champions
2018 
- King of France (FR): Jim Marsden (UK)
- King of Britain (UK): Jesus Pato (E)
- King of Portugal (P): Jorge Araujo (P)
- King of Poland (PL): Axel Burmann (B)
- U4E Champion: Jorge Araujo (P)
2017 
- King of France (FR): Bailey Cole (USA)
- King of Wales (UK): Rob Butler (UK)
- King of Portugal (P): Casey Currie (USA)
- King of Britain (UK): Bailey Cole (USA)
- U4E Champion: Jelle Janssens (B)
2016 
- King of France (FR): Emmanuel Costa (P)
- King of Italy (IT): Emmanuel Costa (P)
- King of Britain (UK): Jim Marsden (UK)
- King of Portugal (P): Emmanuel Costa (P)
- U4E Champion: Emmanuel Costa (P)
2015 
- King of Italy (IT): Rob Butler (UK)
- King of Valleys (UK): Nicolas Montador (FR)
- King of Portugal (P): Emmanuel Costa (P)
- U4E Champion: Filipe Guimareas (P)
2014 
- King of the Mountains (IT): Levi Shirley (USA)
- King of Glens (UK): Jim Marsden (UK)
- King of the Valleys (UK): Levi Shirley (USA)
- King of Portugal (P): Levi Shirley (USA)
- U4E Champion: Levi Shirley (USA)
2013 
- King of the Valleys (UK): Pier Acerni (IT)
- King of Portugal (P): Emmanuel Costa (P)
2012 
- King of the Valleys (UK): Pier Acerni (IT)
---
---
How to follow Ultra4 Europe:
---