Una gara, un viaggio ed un percorso interiore. Il Rebelle Rally per la sua quarta edizione ha messo ancora una volta alla prova i 38 equipaggi femminili che hanno percorso, con il solo ausilio di mappe e bussola, 2300 km attraverso i più bei luoghi del west americano.
Foto e testo di Paolo Baraldi

Esiste una gara di fuoristrada in grado di cambiare profondamente la tua vita e la consapevolezza di te setesso? Si! Dopo il mio quarto Rebelle Rally posso dire con estrema certezza di si!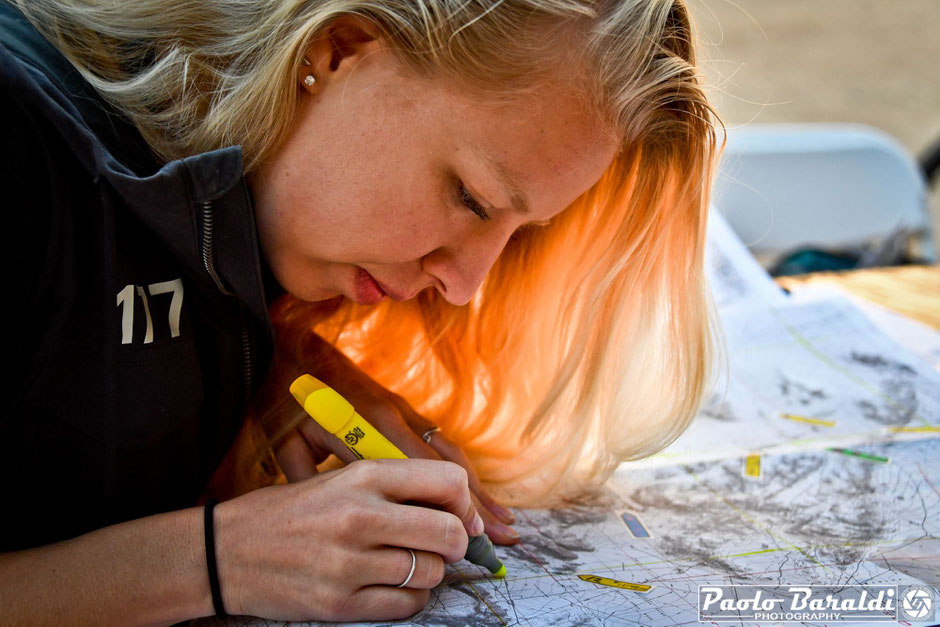 I record del Rebelle Rally
Il Rebelle Rally vanta molti record: l'unica competizione offroad americana tutta al femminile, l'unica gara di navigazione vecchio stile (solo mappe e bussola senza l'utilizzo di alcun dispositivo tecnologico), la più lunga (2300 km) corsa degli Stati Uniti ed io aggiungerei che il Rebelle Rally è l'unico evento in grado migliorare l'autostima, la determinazione e la consapevolezza di se stesse delle donne che vi partecipano.
Rebelle, "If it was easy, everyone would do it"
Quest'ultimo aspetto che ho appena citato, è quello più importante e quello che più caratterizza il Rebelle Rally. Il motto di Emily Miller (fondatrice) "If it was easy, everyone would do it" sintetizza nel migliore dei modi cosa vuol dire competere al Rebelle Rally.
Il Rebelle Rally, come dice Emily, è tutt'altro che facile e questa è la prima consapevolezza delle sue Ladies. Il Rebelle è difficile, non tanto perché per orientarsi si deve usare solo le mappe e la bussola senza l'aiuto dei moderni dispositivi elettronici che sono severamente banditi, perché in primo luogo bisogna credere profondamente in se stessi, nelle proprie capacità ed in quelle della propria compagna di avventura. In macchina tra pilota e navigatore si crea una profonda sinergia, intesa e legame che va oltre la gara; un legame che rimane per tutta la vita.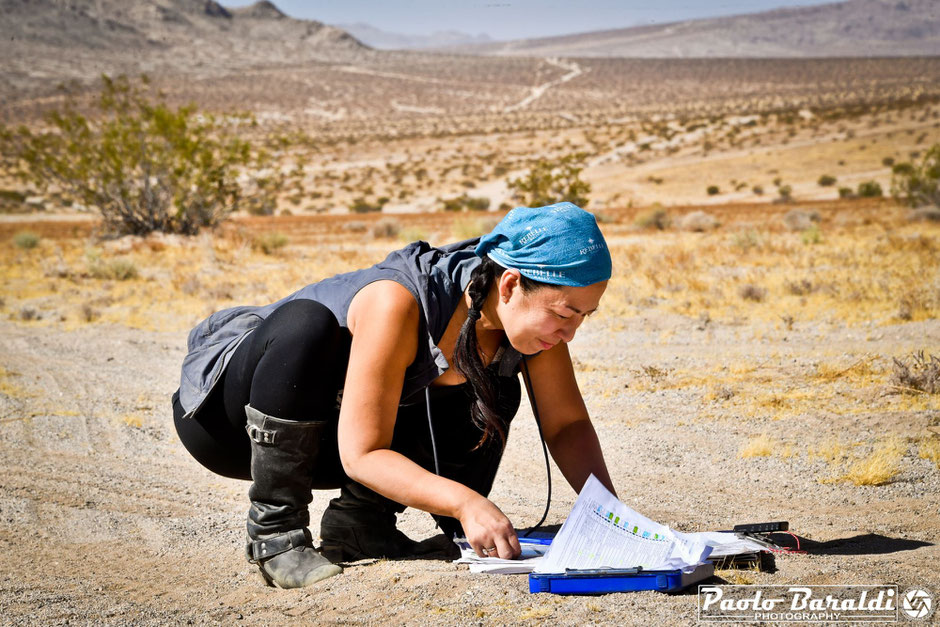 In secondo luogo, il Rabelle Rally è difficile perché per l'intera durata della gara le Ladies sono isolate dal resto del mondo, sono fuori dalla loro comfort zone e sono private dall'affetto dei loro familiari.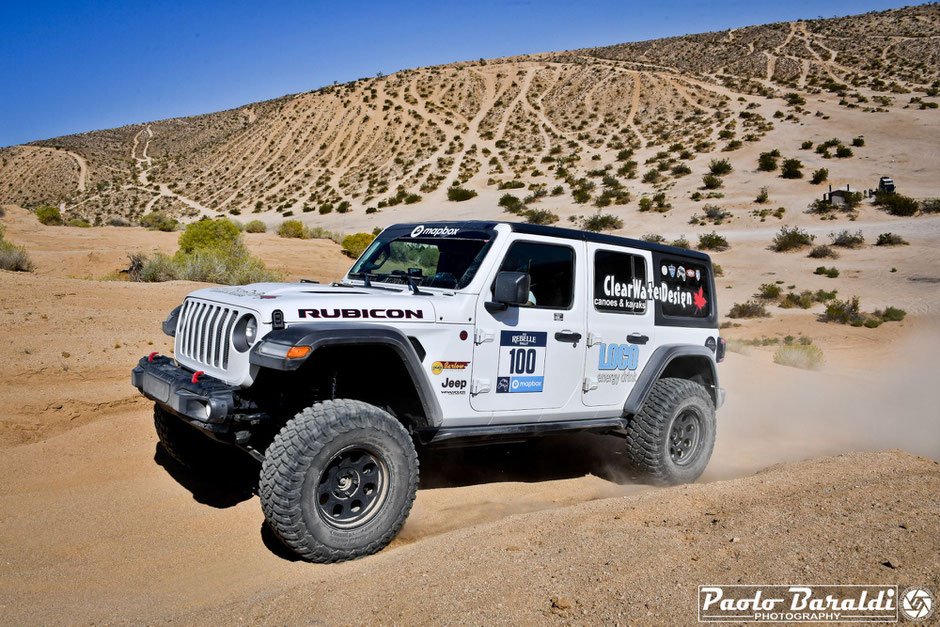 Ed infine, oltre a tutto questo non dimentichiamo che si tratta di una competizione di fuoristrada attraverso i duri deserti del west americano e sulle impegnative dune di Glamis.
Solo una donna può farlo!
Questo è il Rebelle Rally! Questo è il senso di "If it was easy, everyone would do it" e per questo le  Rebelle Ladies hanno tutta la mia stima perché, da uomo mi sento di dire che noi maschietti non saremo mai capaci di competere con la loro stessa determinazione, concentrazione e capacità.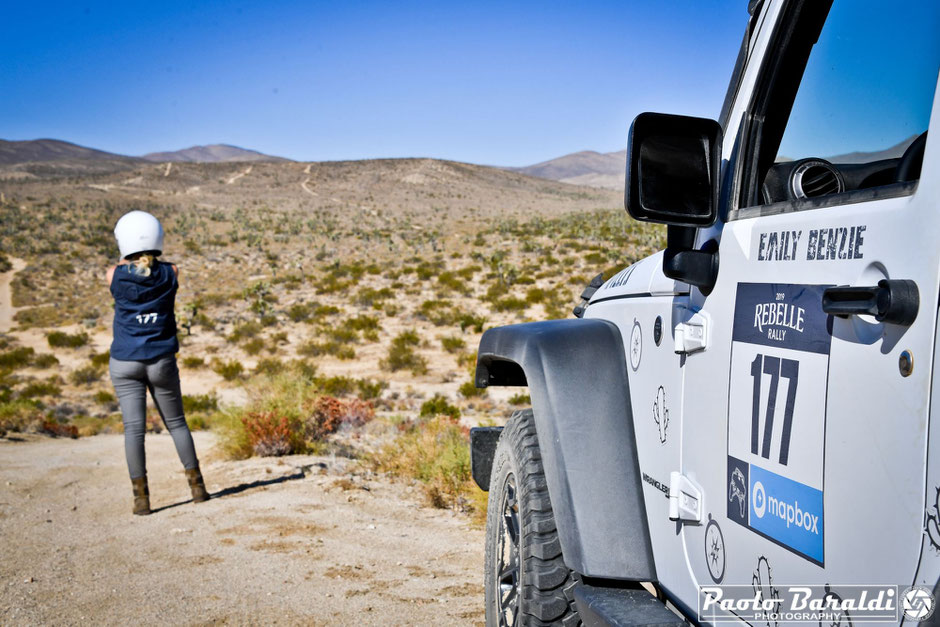 Rebelle Rally 2019, attraverso il vero west americano
Tutto questo è successo ancora una volta dal 10 al 19 ottobre 2019. Dalla Squaw Valley (nel cuore della Sierra Nevada in California al confine con il Nevada), dove si sono svolte le registrazioni e le verifiche tecniche, fino alle dune di Glamis (al confine con il Messico) passando attraverso i più iconici luoghi del west americano come: Bridgeport Ranch, Gold Point, Death Valley, Trona Pinnacles, Wagon Wheel, Harrison Ranch, Cougar Buttes (Johnson Valley), Joshua Tree National Park e Imperial Sand Dunes.
Rebellation Awards e Gala
Passo quindi a presentarvi i podi di questa quarta edizione che sono stati premiati sabato pomeriggio presso il San Diego's Broadway.
Nella classe 4x4 il Team Escape the Paved - #176 - Ford Raptor (Lindsey Hunter e Sarah Homer) si è classificato terzo. Con il miglior punteggio nelle dune, il Team Rouge Wave - #123 - Jeep Wrangler (Teralin Petereit e Melissa Fischer) è secondo. Il Team Xelles - #190 - Lexus GX460 (Rachelle Croft e Taylor Pawley) vince il Rebelle Rally 2019.
Nella classe Crossover l'esordiente Team Sand Mode - #208 è terzo.  Secondo è il Team Record The Journey, composto da due veterane, - #207 - Mitsubishi Eclipse Cross. Karah Behrend ha fatto la storia come la prima atleta diversamente abile a competere al Rebelle Rally.  Le quattro volte Rebelles Emme Hall and Rebecca Donaghe, Team Jeeves - #200, con la loro lussuosa Rolls-Royce Cullinan vincono nella loro classe.
Il Team Sand Mode - #208, Crossover Class, con la loro Honda Passport vince il Lasernut Rookie of the Year Trophies. 
Il Team canadese Clearwater Design - #100 vince l'International Cup.
Rachael Ridenour, Team Record The Journey - #207 vince per la seconda volta il Team Spirit Award con la sua compagna di squadra Karah Behrend.
---