Bailey Cole: son of art who loves to spend his free time with his family and to race in Ultra4 Racing to be with his best friends. But don't be fooled ... he's a badass driver!
Photography and story by Paolo Baraldi


Everyone knows the name Cole. Dave Cole is the founder of King of the Hammers and Executive Director of Hammerking Production. In the world of Ultra4 Racing there is another Cole: Bailey Cole son of Dave and from whom he took a passion for offroad and competitions.
Bailey Cole Ultra4 driver
He began wheeling in Johnson Valley when he was six, but didn't start racing until he was 14. He started in the stock class and has progressed all the way up to fully unlimited race cars. Some career highlights include: King of Britain, King of France, Legends National Champion, and in 2019, 3rd place finisher at King of the Hammers. Bailey has also competed and done well in desert racing, short course racing, and rock crawling... he is sort of a jack of all trades in this way. Bailey has been lucky enough to race and work with some of the best people in the industry including his father, Dave Cole- founder of the Ultra4 series, Robbie Gordon, Pistol Pete, Jesse Haines, and Rob Mac.
When asked on the Driving Line "what would you recommend to those who want to start racing in Ultra4?" Bailey replied: "Just do it. It doesn't matter what class you race. From UTV, stock class to Ultra4, you will have a blast and meet good people. The best part of Ultra4 for me is most of the guys racing are my really good friends. Everyone wants to help one another and it's just a great environment. So, if you are interested just try it."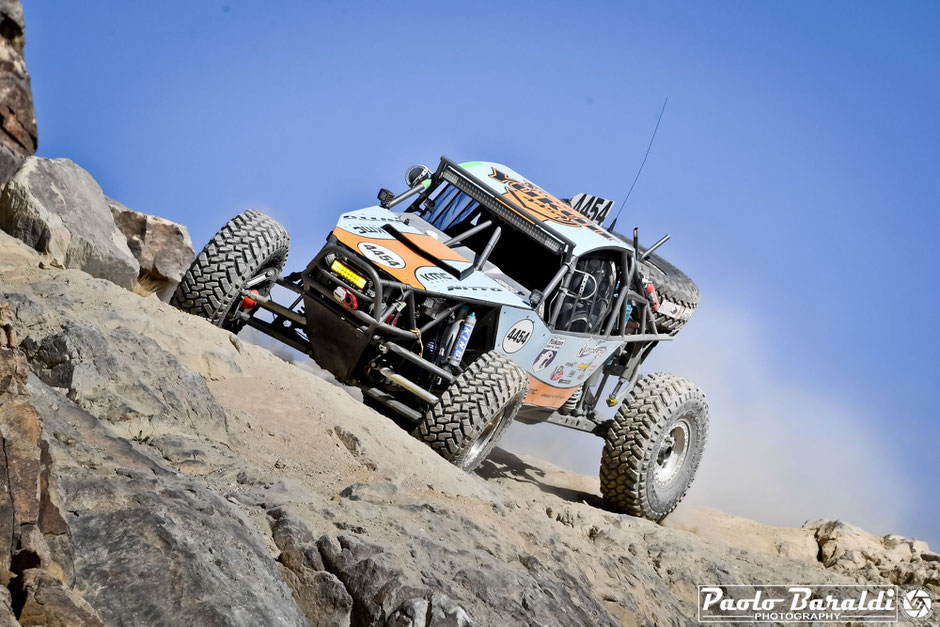 Outside of racing, Bailey is an incredibly mellow guy who loves spending time with his family whenever he can. He is a full time student at NAU in Flagstaff, AZ and has really enjoyed snow wheeling on the rare weekend that he is home.
Bailey Cole fourth at the King of the Hammers 2020
This year, as soon as I arrived in Hammertown I looked for Bailey Cole to greet him and to see and photograph his "new" IFS prototype built by Trent Fabrication with a 725 horsepower CBM 451 LSX aluminum engine. Bailley at the King of the Hammers started in 17th position and crossed the finish line in 4th position ... an excellent result!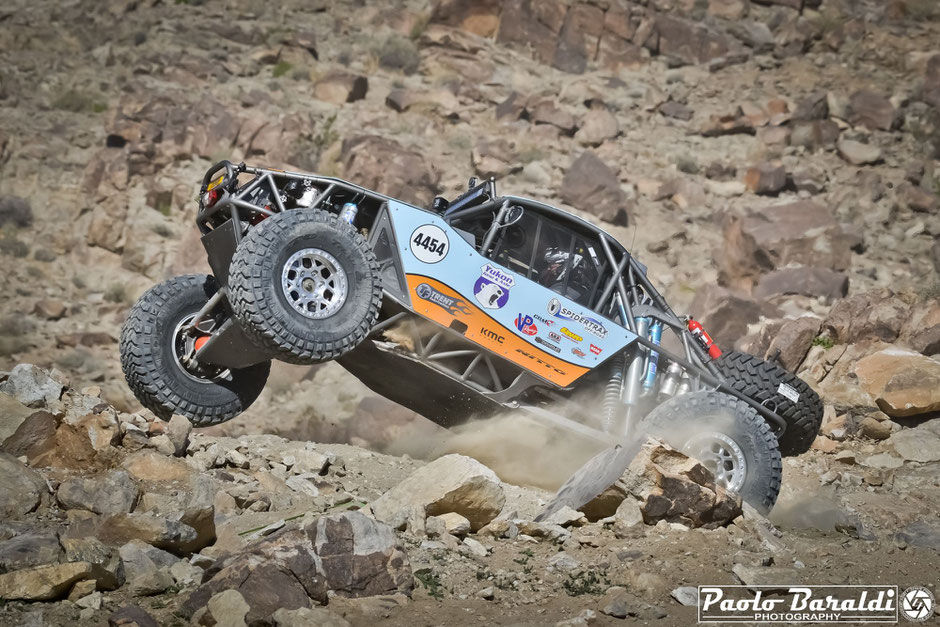 ---
Top Shelf IFS 4400 spec: Yukon Gear and Axle Driveshafts, Spidertrax housings, KMC wheels, RCV Front Axels, Spidertrax Rear Axels, Spidertrax Unit Bearings on all 4 corners, CBM 451 LSX aluminum motor, 725 horsepower, Maximum TH400 transmission, Advance Adapters Atlas, Gear Works differentials, King Shocks Bypass and Coilover, 40" Nitto Trail Grappler.
---
Bailey Cole's Top Shelf IFS will run in Europe in 2021
The interesting thing Dave Cole told me is that this car will be shipped to Europe in 2021 and will be available to American drivers who want to race in the Ultra4 Europe championship. I cannot reveal the names of the drivers that we will see in Europe but I can assure you that they are respectable names.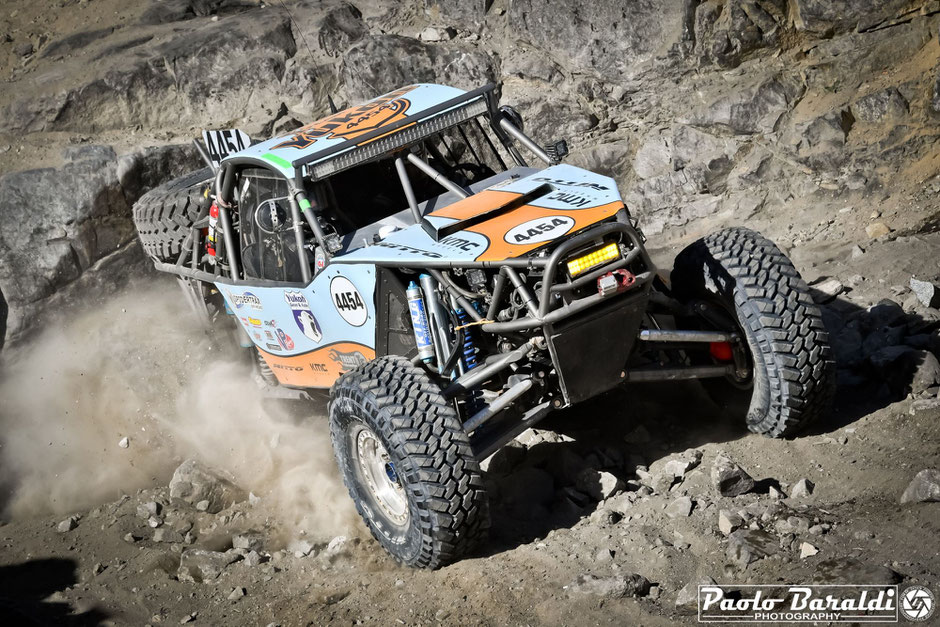 ---