The Center Tout Terrain of Montalieu Vercieu (F) will host for the second time an Ultra4 Europe race. The French location, on the left side of the Rhone, is an perfect terrain for the Ultra4  rigs. The King of France will take place from June 10 to 12 .
Photography and story by Paolo Baraldi

For me, coming from Italy through the Frejus tunnel, it is always a pleasure to drive in the direction of Montalieu Vercieu. It is a journey that relaxes me and recharges me with positive energy. Just outside the tunnel opens the awesome Maurienne valley that welcomes me to France. Another 170 km separate me from my destination ... I will taste them all in one go as far as Montalieu Vercieu! 
Halfway between Bourg-En-Bresse and Grenoble, between Lyon and Chambéry, Montalieu Vercieu is located in the heart of the Rhône-Alpes region. Montalieu-Vercieu, on the left bank of the Rhone, is a French village of approximately 3,107 inhabitants located in the Isère department of the Auvergne-Rhône-Alpes region. This municipality enjoys a green and relaxing landscape consisting of the hills of the Crémieu plateau on one side and the Bugey cliffs overlooking the Rhone on the other side.
Montalieu-Vercieu is known throughout the world thanks to its stone. In fact, the city is located in the heart of a quarry basin where stone has been exploited since Roman times. Great monuments, such as the Empire State Building in New York, were built with Montalieu's Villebois stone, as well as the traditional houses of the city and surrounding villages.
The other great natural wealth of Montalieu Vercieu is the Rhone. The river, still wild in this place, offers numerous recreational activities all included in the context of the Vallée Bleue.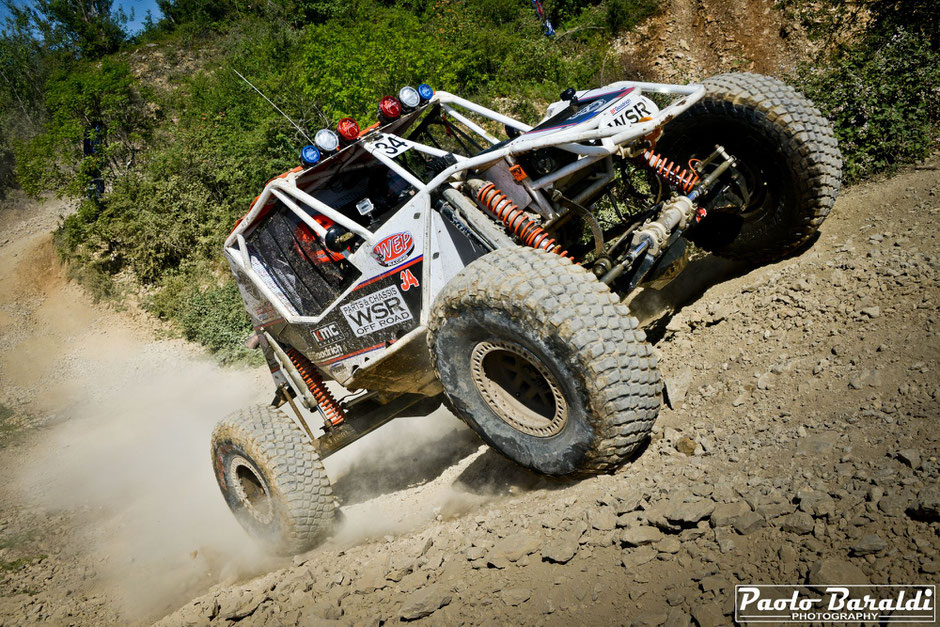 The Center Tout Terrain Vallèe Bleue will host (from 10 to 12 June) an Ultra4 Europe race for the second time
In the heart of the Vallèe Bleue is the area of about 30 hectares of the Center Tout Terrain; one of the most famous and largest in France that hosts an off-road driving school in addition to numerous national and international events.
The soil of the Center Tout Terrain is made up of a part of old abandoned stone quarries and where nature has returned to become mistress and of numerous paths in the undergrowth that create a real labyrinth.
Contact Nicolas Montador
– + 33 607903572
Not just Unlimited can participate in Ultra4 Europe races
The 4400 class is the original class that started the King of Hammers race. Year after year these rigs have evolved to become increasingly powerful and performing. For their important technological development, the 4400 are considered by many people as the  "Formula 1" of 4x4. Said this, it is important to know that it is possible to participate in Ultra4 Europe competitions also with other types of vehicles: 4900 UTV, 4500 Modified, 4600 Stock, 4800 Legends and WCR Winch Challenge.
King of France 2022  schedule
In this context, ideal for all types of off-road vehicles, the King of France will take place from 10 to 12 June. On the program, several driving sessions during which everyone will try to do as many laps of the circuit as possible. 
THURSDAY 09 June 2022
From 12.00 – Competing teams arrival on site
12.00-18.00 – Registration and Tech inspection opens
FRIDAY 10 June 2022
08.30-18.00 – Registration, Tech Inspection and Media open
14.00-15.00 – Briefing - Driver, Media
15.00-19.30 –Pre running 
20.00 – Prologue lineup
20.30-22.00 – KOF Prologue
22.00 – course closed
SATURDAY 11 June 2022
08.15 – First heat 1 lineup
08.30-10.00 – Heat 1 
10.00-10.30 – Clear course
10.15 – Heat 2 lineup
10.30–12.00 – Heat 2
12.00-12.30 – Clear course
12.15 - Heat 3 Line up
13.00-14.30 – Heat 3
14.30-15.00 – clear course
14.45 – Heat 4 line up
15.00-16.30 – Heat 4
16.30-17.00 – Clear course
16.45 - Heat 5 line up
17.00-18.30 – heat 5
18.30-19.00 – clear course
18.45 – Heat 6 line up
19.00-20.30 - Heat 6
20.30 – Day 1 course close
SUNDAY 12 June 2022
07.45 – Heat 7 lineup
08.00-0.930 - Heat 7
09.30-10.00 – Clear course
09.45 - Heat 8 lineup
10.00-11.30 – Heat 8
11.00-11.30 – Clear course
11.15 – Heat 9 lineup
11.30-13.00 – Heat 9 
13.00-13.30 – clear course
13.15 – Heat 10 lineup
13.30-15.00 – Heat 10
15.00 – course closed
16.00 – KOF 2022 prize giving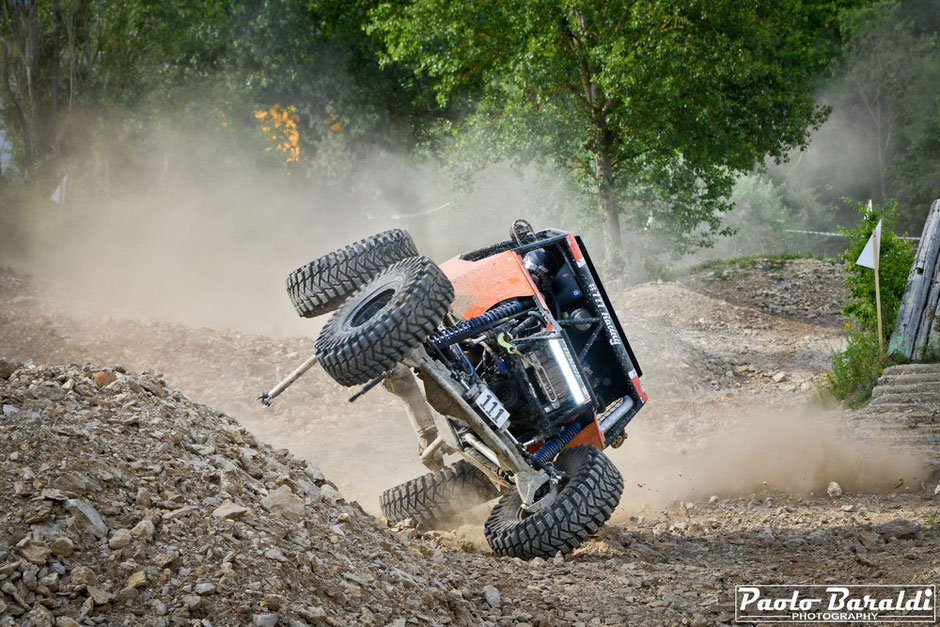 King of France 2022 entry list
4900 UTV class
- Julien Guerton, France, SSV
- Damien Mauro, France, SSV
- Laurent Mottet, Belgium, SSV 
- Nicolas Truchi, France, SSV
- Piotr Badlak, Poland, SSV 
- Stijn Vekeman, Belgium, SSV
- Lukask Gembala, Poland, SSV
4400 Unlimited class
- Benoit  Reul, Belgium, 4400
- Kristian Jensen, Danemark, 4400
- Nicolas Pareau, France, 4400
- Thomas Ludwig, Austria, 4400
- Bernd Schafer, Germany,
- Manfried Brigadoi, Italy, 4400
- Ryan Thomson, United Kingdom, 4400
- Jim Marsden, United Kingdom, 4400
- Axel Burmann, Belgium, 4400
- Edward Ruszczyc, Poland, 4400
- Manfred bujin, Germany, 4400
- Marc Govaerts, Belgium, 4400
- Rainer Lohr, Germany, 4400
- Neville Ciantar, Malta, 4400
4500 Modified class
- Piotr Florczak, Poland, 4500
- Ralf Kuller, Germany, 4500
- Marcel Mora, France, 4500
- Paul Molinero, France, 4500
4600 Stock class
- Mathias Armand, France, 4600
- Maxence Raphael, France, 4600
- Vincent Bigorne, France, 4600
- Szymon Salomon, Poland, 4600
4800 Legends class
- Aymeric Syre, France, 4800
- Frederic Lievin, France, 4800
2022 Ultra4 Europe Championship
ULTRA4 will be hosting the 2022 season with 6 events across Europe.
- The Ultra4 Essential - 6-8 May 2022 at Kirton, UK.
- King of France - 10-12 Jun 2022 at Montalieu, France.
- King of Briton – 29-31 Jul 2022 at Walters Arena, Neath, UK.
- King of Poland – 9-11 Sep 2022 at Olzyna Motorpark, Poland.
- King of Portugal – 7-9 Oct 2022 at Vimioso, Portugal.
- Ultra4 Battle of Bovington –28-30 Oct 2022 at Bovington Camp, UK.
These events will feature in two Championships: ULTRA4 EUROPEAN CHAMPIONSHIP any 3 events from the season counts. ULTRA4 BRITISH CHAMPIONSHIP any 2 events of the UK events count.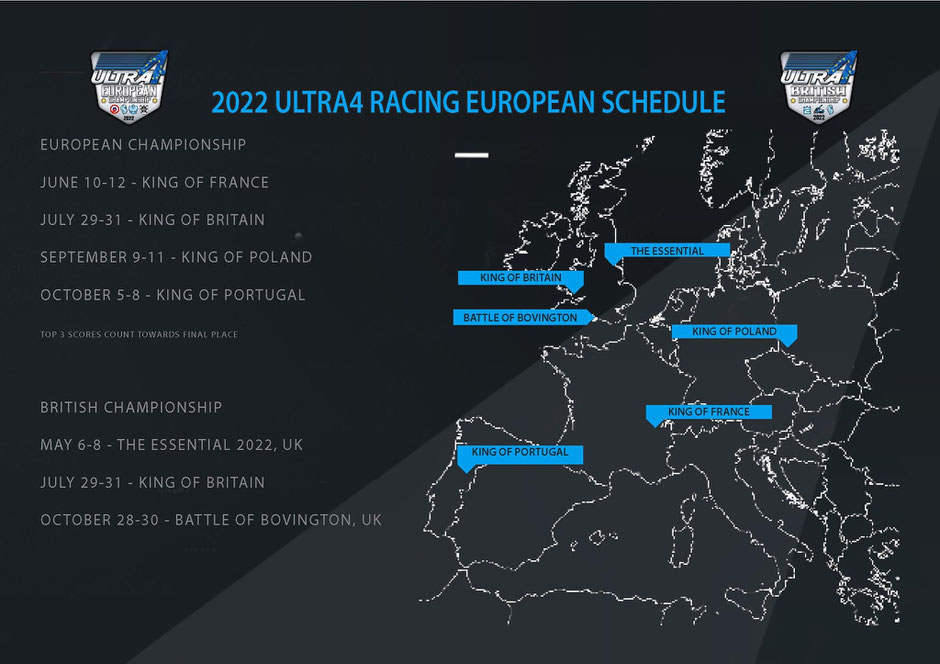 Short Ultra4 history
In 2007 Dave Cole and Jeff Knoll had the idea of organizing a new competition style, totally different from those existing in the States. The King of the Hammers was born in the Johnson Valley (CA) combining the desert races and rock crawling competitions.
After the first King of the Hammers, the success and interest was so great that the Hammerking Productions were created, the public was invited to watch the race, the first sponsors appeared, the Ultra4 category was defined and the Ultra4 Racing championship started.
Ultra4 Europe, in 2012, brought this style of racing to Europe gaining great appreciation from the Ultra4 teams and fans. In just a few years, from a race they moved on to a real championship that today brings together the best European drivers.
---