October 4th, 2018 - (Johnson Valley, CA) - The dates and locations for the 2019 ULTRA4 North American and European Series were announced Saturday, September 29th in the Nitto Tire Booth at Off Road Expo. The 4 Wheel Parts Eastern and Lasernut Western Regional Series both return for 2019 with three races for each series.

2019 marks a new first for ULTRA4 with the addition of a race in Mexico. In the Lasernut Western regional series, San Felipe, Baja, Mexico has been selected as the newest western regional ULTRA4 location. ULTRA4 Owner, Dave Cole, visited San Felipe two weeks ago and made the formal announcement with local officials. In the 4 Wheel Parts Eastern Regional Series, the Adventure Off Road Park in Pittsburg, TN was added for the first time to the ULTRA4 Schedule, marking the first official ULTRA4 race in the state of Tennessee.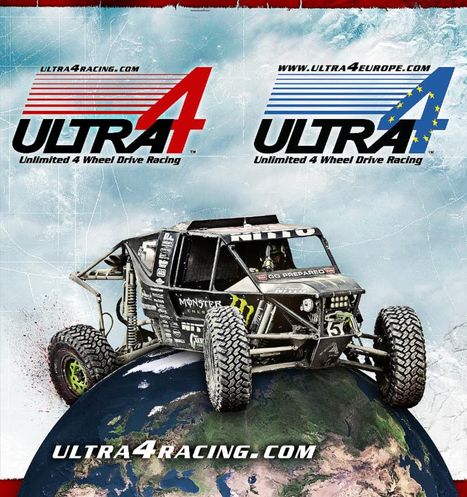 The Nitto National Championship Series will once again consist of KOH, the three best Eastern or Western Regional races plus the Nitto Nationals in Reno for 2019. All regional Eastern and Western races will follow the same format of early registration on Thursday, registration, pre-running and qualifying on Friday, and racing on Saturday.
Please note: There has been one change made to the dates announced last Saturday.  The Bedford, KY race at Dirty Turtle has been moved one weekend earlier to July 19th and 20th. 
ULTRA4 Racing has also partnered with a group of Canadian ULTRA4 drivers that compete in a series of races in Canada and the Northern US. This group will manage a three-race series called ULTRA4 North for 2019. These races include one race in Alberta, Canada, and two races in Montana, in the areas Billings and Columbus. 
The ULTRA4 Europe series is expanding to a five-race series in 2019. New to the series is the first ever ULTRA4 Race held in the country of Spain. Returning race locations include France, Britain (Wales), Portugal and Poland.
Another new addition for 2019 is the growth of the Titan Fuel Tanks UTV Cross Country Championship. ULTRA4 Racing will partner with Southern Rock Racing Series (SRRS) to expand UTV racing to seven locations throughout the Eastern half of the United States. Information regarding specific dates and locations for this series to be announced in the coming weeks.
Dates and locations for ULTRA4 in 2019 are as follows:
- Nitto King of The Hammers Powered by Optima Batteries Johnson Valley, CA - February 1st - 9th
- Lasernut Western Series- Rancho Cordova, CA - March 22nd & 23rd
- 4 Wheel Parts Eastern Series - Pittsburg, TN - April 12th & 13th  
- ULTRA4 North - Billings, MT - May 11th & 12th
- Lasernut Western Series- San Felipe, Baja, MX - May 17th & 18th
- ULTRA4 Europe - King of Spain - Les Comes - May 24th & 25th
- 4 Wheel Parts Eastern Series- Davis, OK - June 14th &15th 
- ULTRA4 Europe - King of France - Montalieu Vercieu - June 21st & 22nd 
- ULTRA4 Europe - King of Britain - Glynneath, Wales - July 19th & 20th 
- 4 Wheel Parts Eastern Series- Bedford, KY - July 19th & 20th (changed from 26th & 27th)
- ULTRA4 North - Alberta, CA - August 17th & 18th
- ULTRA4 Europe - King of Portugal -Vimioso, Portugal - September 6th & 7th 
- Lasernut Western Series - Ridgecrest, CA September 13th & 14th
- ULTRA4 North - Columbus, MT - September 20th & 21st 
- ULTRA4 Europe - King of Poland Olszyna, Poland - October 11th & 12th  
- Nitto National Championship - Reno, NV - October 18th & 19th