Cedric Porcher and Noel Herve, MudRacer team, began their adventure in the Ultra4 Europe races just last year and in a short time as rookie of this discipline they became protagonists fighting on equal terms with the top drivers of Ultra4 Europe. This year, after three races, they are second in the championship ranking.
Photography and story by Paolo Baraldi

The French team MudRacer was born and made itself known in the offroad world for its participation in the extreme offroad races; we remind them at the Xtreme Challenge and at Croatia Trophy just to mention two of the toughest extreme races in Europe.
From extreme to Ultra4 races, the Mud Racer team is always protagonist
In 2018, Cedric Porcher and Noel Herve, pilot and co-pilot of MudRacer team, decided to get involved in a completely new discipline for them: the Ultra4 Europe races. Although at the beginning of the championship they had to become familiar with this new type of competition and with their new rig, Cedric and Noel immediately demonstrated that they had the "balls" to be able to stand by their side and be able to compete on equal terms with the "big" of Ultra4 Europe. Porcher and Herve close the 2018 championship in third place.
A great start of the season for Cedric Porcher and Noel Herve
For 2019, after finding the right feeling with the car and with this type of race, in Spain, at the BF Goodrich King of Spain Les Comes, they immediately start well and find themselves fighting with Jim Marsden and Rob Butler for a place on the podium. The general classification of this race sees Cedric and Noel second.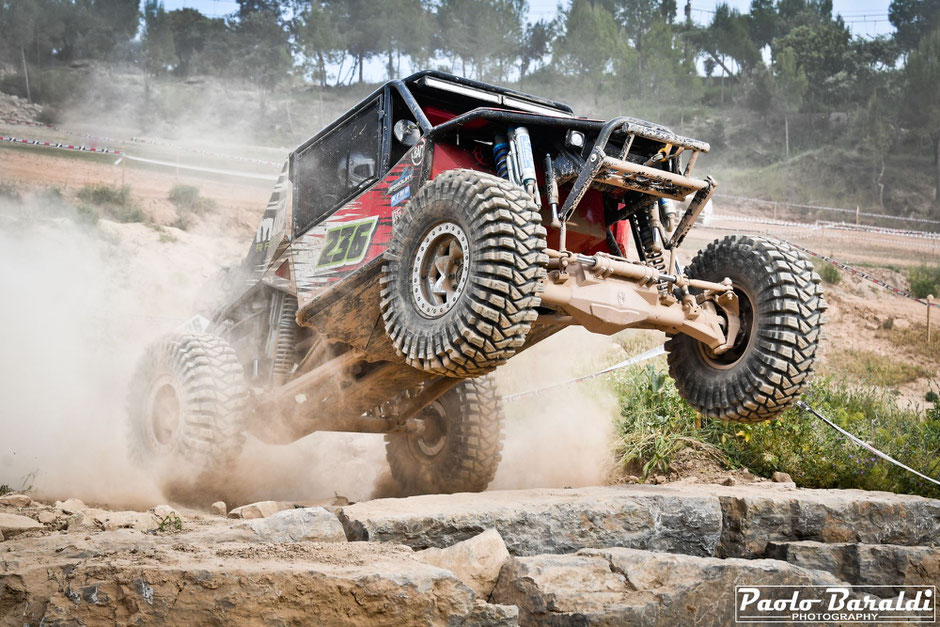 At BF Goodrich King of France for the whole weekend they were always in the top positions of the ranking. They finish the race in eighth place due to a mechanical problem that stops them a few kilometers from the finishis.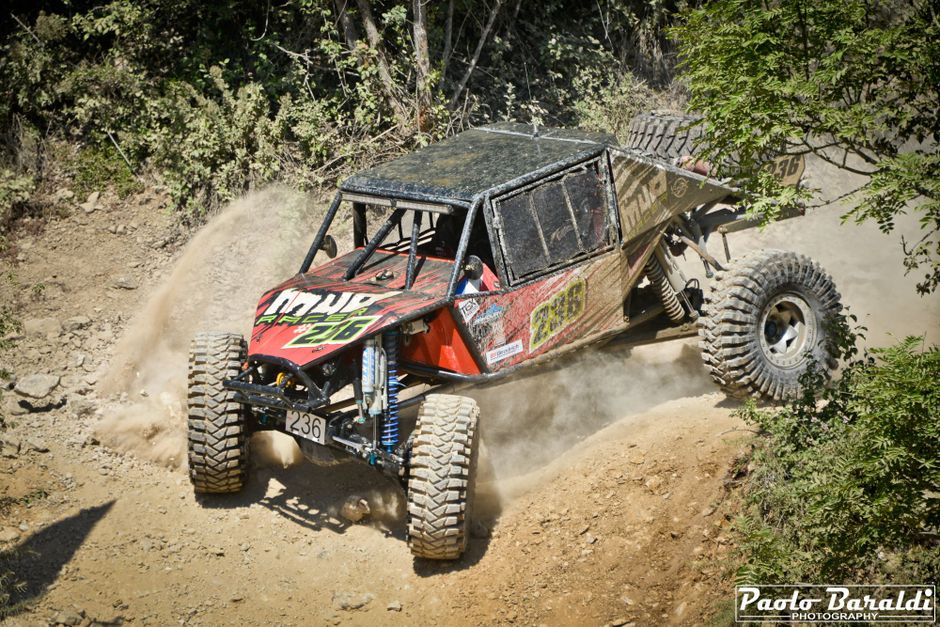 In Wales, at the BF Goodrich King of Britain, the MudRacer team is there again to fight among the big names. For the whole weekend their race was a heads up with Jim Marsden and his compatriot and friend Nicolas Montador. The final classification of this race sees them in second place.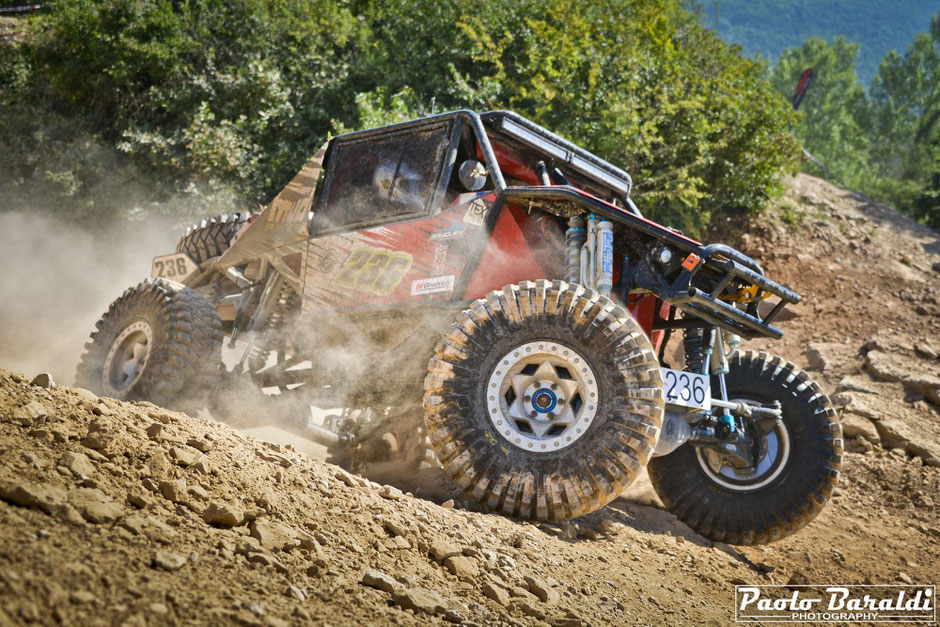 After three races, Cedric Porcher and Noel Herve are firmly second in the Ultra4 Europe 2019 championship standings.
Cedric Porcher impressions
This is how Cedric Porcher comments on his experience: "The car has evolved since last year and we have improved too. We have adapted to this type of race. It took some time to take control, it is very different from the extreme races. Suspensions are now better regulated. In Spain I realized that we were always driving better than the previous season. I feel more comfortable and I drive faster and faster, even if I have to be careful and manage my 650 horses especially when the tracks are slippery. This year we will do the entire Ultra4 European season and we will do our best! "
One of the secrets of the success of MudRacer team is their Offroad Armoury rig
To take part in the Ultra4 Europe competitions, Cedric Porcher has chosen a rig from the English Offroad Armoury (ORA) by Rob Butler.
ORA is a company specializing in the development and design of Ultra4 vehicles. Many European drivers have chosen Offroad Armoury: Jim Marsden, Emanuel Costa, Felipe Guimaraes and Axel Burman to name a few. Rob was the first in Europe to build an Ultra4 IFS vehicle.
Cedric Porcher preferred a more classic solution for his Ultra4 by adopting solid axles. Choice as well as being cheaper is more reliable and with less maintenance. The axles are from Spidertrax.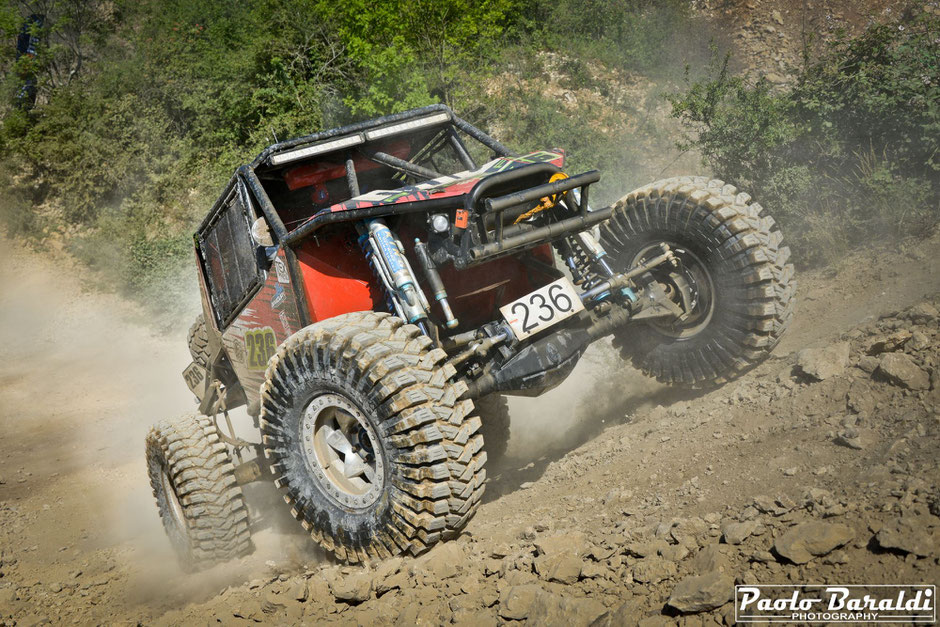 Our Breton friend chose a powerful V8 LSX 454 ci (7.4 liters) rear engine which develops around 650 horsepower.
The automatic transmission is a 4L80E made for competition with a Trail Worthy HERO 2 speed transfer case.
The hydraulic steering was designed by D & G Tuning as well as the brakes and the differentials.
For the suspensions, Cédric chose the double and classic solution with coilover and bypass shock absorbers. The whole set is signed by King Shocks.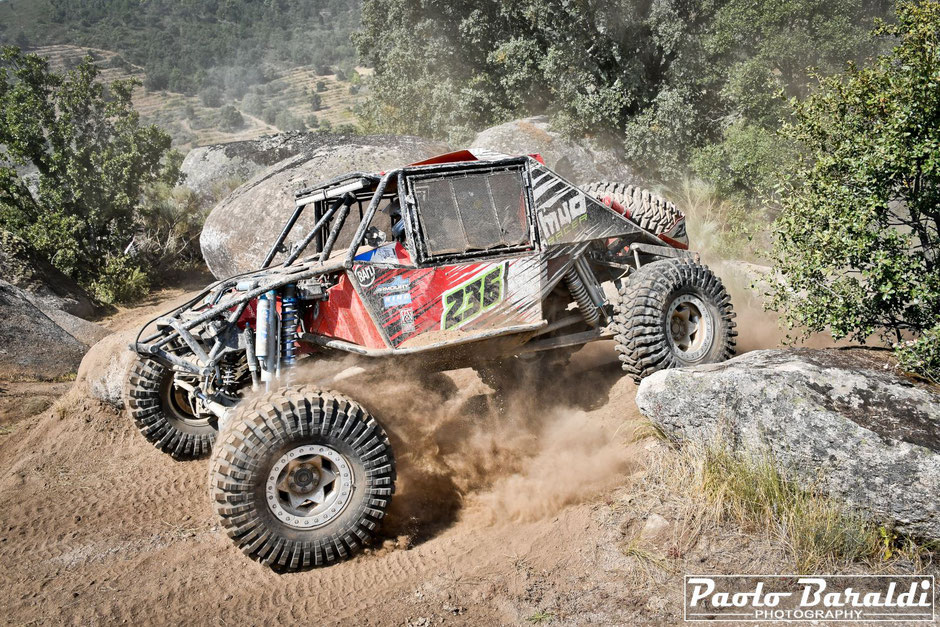 MudRacer 2017 Eurofighter Mid Engine Solid Axle
- Builder: Offroad Armoury
- Model: Eurofighter 2017 Mid Engine Solid Axle
- Frame: 2"
- Engine: LSX454
- Horse power and torque:  650 HP / 650 Ft Lb Torque
- Exhaust: Cutom ORA
- Gear box: 4L80E
- Transfer case: Hero 2 Speed 2;1
- Radiator: Allisport custom 16" spal fans
- front axle: Spidertrax 4"
- Rear axle: Spidertra 4"
- Brakes: D&G Tuning
- Suspensions: 4- link front and rear Off-Road Armoury
- Shocks absorber: King 2.5" Coil Overs - 14" Front 16" Rear - 5/6 tube bypasses 3.0
- Wheels and tires:  Trail Gear Creeper Lock - Maxxix Trepador 40" Sticky
- Fuel tank: 100 Liter JAZ Modified
- Interior: Corbeau Sprint Bucket Seats, LUKE Harnesses, Custom ORE with Racepak IQ3
- Winch: Red Winch Hornet
---