Bailey Cole: figlio d'arte che ama passare il suo tempo libero con la famiglia e correre nelle gare di Ultra4 Racing per stare con i suoi migliori amici. Ma non fativi ingannare… è un ottimo pilota!
Foto e testo di Paolo Baraldi

Tutti conoscono il nome Cole. Dave Cole è il fondatore della King of the Hammers ed Executive Director di Hammerking Production. Nel mondo di Ultra4 Racing esiste un altro Cole: Bailey Cole figlio di Dave e dal quale ha preso la passione per l'offroad e le competizioni. Bailey ha iniziato a guidare nella Johnson Valley quando aveva sei anni ed all'età di 14 anni ha iniziato a correre.
Bailey Cole Ultra4 driver
La sua carriera di  pilota è iniziata nella classe Stock fino ad arrivare oggi a gareggiare nella categoria 4400 Unlimited. Alcuni punti salienti della carriera di Bailey Cole includono: King of Britain, King of France, Legends National Champion e, nel 2019, 3° classificato al King of the Hammers. Bailey ha anche gareggiato con ottimi risultati nelle Desert Race, nelle Short Course e nel Rock Crawling. Nella sua carriera, Bailey ha avuto la fortuna di correre e lavorare con alcune delle migliori persone del settore tra cui suo padre, Dave Cole, Robbie Gordon, Pistol Pete, Jesse Haines e Rob Mac.
Alla domanda "cosa consiglieresti a chi vuole iniziare a correre in Ultra4?" Bailey ha così risposto: "Fallo e basta. Non importa in quale classe gareggi… ti divertirai e incontrerai persone fantastiche. Per me la cosa migliore di Ultra4 è che la maggior parte dei ragazzi che vi corrono sono i miei migliori amici. Tutti vogliono aiutarsi a vicenda ed è solo un ottimo ambiente. Quindi, se sei interessato, fallo!"
Al di fuori delle corse, Bailey è un ragazzo incredibilmente tranquillo che ama passare il suo tempo libero con la sua famiglia. Bailey è uno studente a tempo pieno alla NAU di Flagstaff, in Arizona.
Bailey Cole quarto alla King of the Hammers 2020
Quest'anno, appena arrivato in Hammertown ho cercato Bailey Cole per salutarlo e per vedere e fotografare il suo "nuovo" prototipo IFS costruito da Trent Fabrication con motore in alluminio CBM 451 LSX da 725 cavalli. Bailley alla King of the Hammers è partito in 17° posizione ed ha tagliato il traguardo in 4° posizione… un ottimo risultato!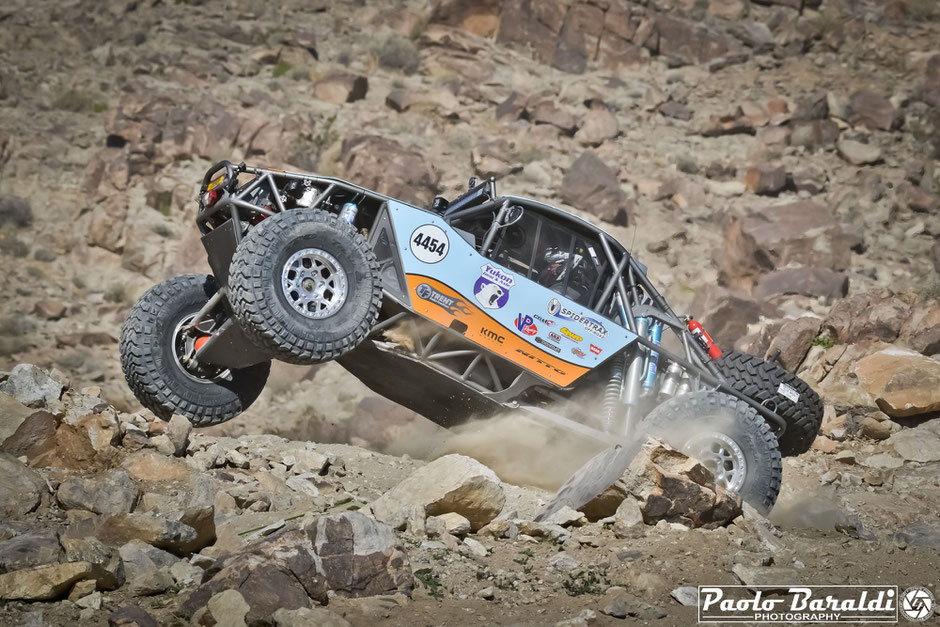 ---
Top Shelf IFS 4400 spec: Yukon Gear and Axle Driveshafts, Spidertrax housings, KMC wheels, RCV Front Axels, Spidertrax Rear Axels, Spidertrax Unit Bearings on all 4 corners, CBM 451 LSX aluminum motor, 725 horsepower, Maximum TH400 transmission, Advance Adapters Atlas, Gear Works differentials, King Shocks Bypass and Coilover, 40" Nitto Trail Grappler.
---
La Top Shelf IFS di Bailey Cole correrà in Europa nel 2021
La cosa interessante che mi ha detto Dave Cole è che questa macchina nel 2021 sarà spedita in Europa e sarà a disposizione dei piloti americani che vorranno correre nel campionato di Ultra4 Europe. Non posso rivelare i nomi dei piloti che vedremo in Europa ma vi posso assicurare che sono nomi di tutto rispetto.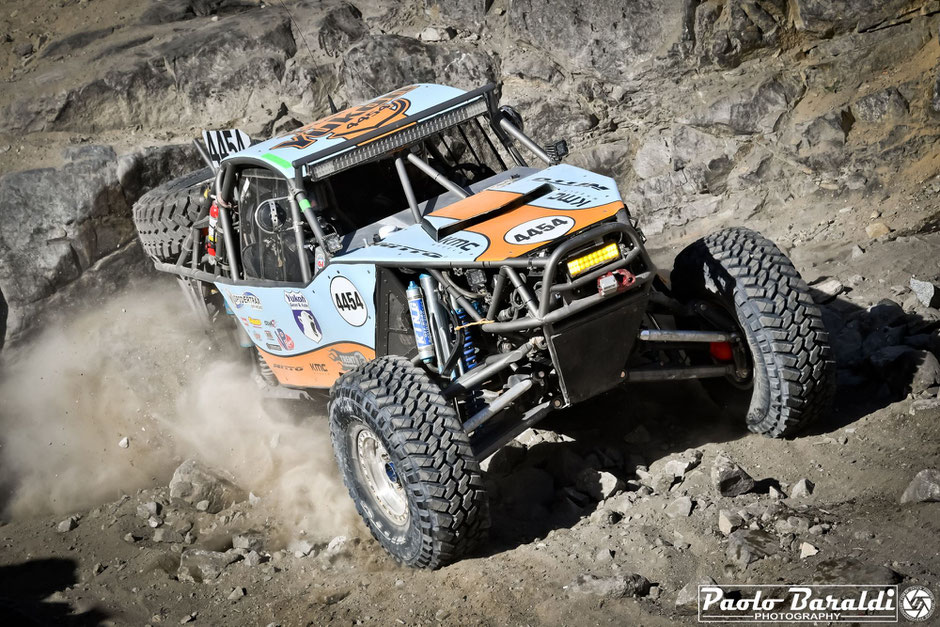 ---