Johnson Valley is that unique place where alongside the powerful 800 horsepower Ultra4 vehicles we find small teams with big dreams competing. This is the case of Amber Turner who participated in the Every Man Challenge with a small Suzuki Samurai inspired by the exploits of Jessi Combs.
Photography by  Harry Wagner


We're used to thinking of King of the Hammers as that race with powerful 800 horsepower vehicles and 42-inch wheels. This is partly the case, but KOH is also that race where it is possible to realize a dream that seems impossible.
We saw Kyle Seggelin who, together with his sister, completed the Every Man Challenge aboard an old Toyota 4Runner converted with an electric motor (swap made by Kyle and his team).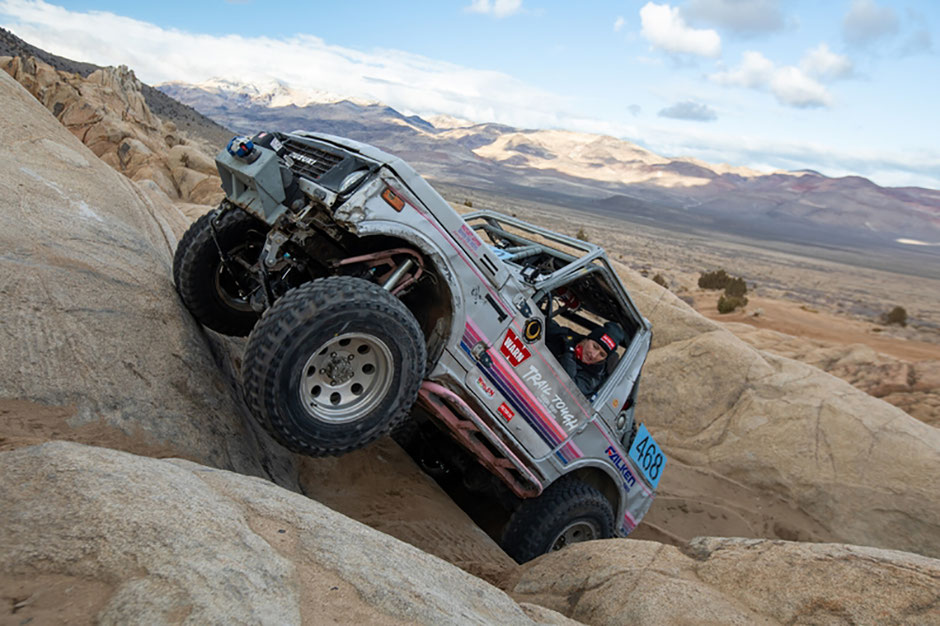 Today's story is dedicated to Amber Turner and her little Suzuki Samurai who challenged the Johnson Valley Hammers
Sometimes it's not about having the biggest tires or the biggest budget. This is the case of Amber Turner who took part in the Every Man Challenge, in the Spidertrax Off-Road 4600 Stock Class, with a Suzuki Samurai completely built by her and her family in the family garage. Unfortunately the time trial was inclement and the DNF arrived for Amber… She will definitely try again next year!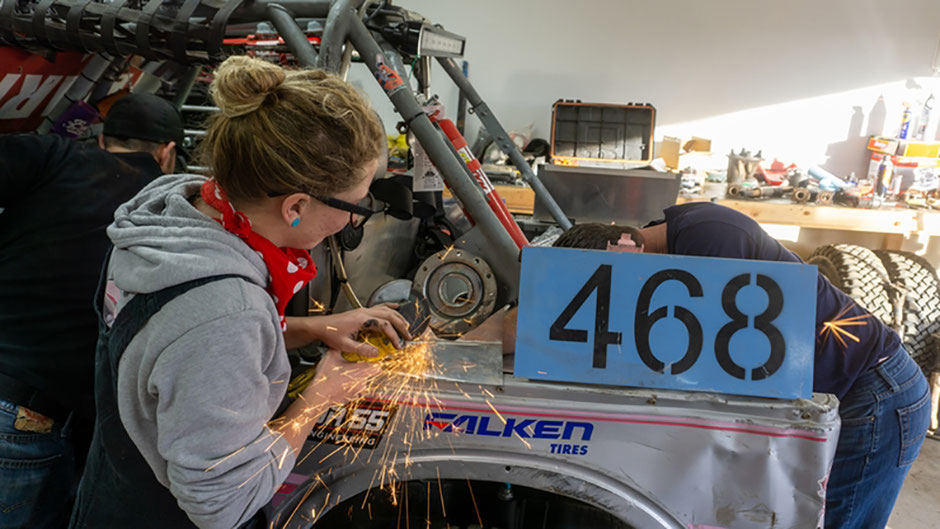 Amber participated in the Every Man Challenge inspired by Jessi Combs
Amber competed inspired by Jessi Combs' 2016 Stock Class victory and for that, The Jessi Combs Foundation sponsored Amber Turner at the 4 Wheel Parts Every Man Challenge, recognizing that Amber will inspire the next generation of women behind the wheel of Ultra4.
Long time KOH volunteer turned racer in 2020, Amber competes in the 4600 stock class in the Everyman Challenge. Tribe16 and Matt Howell (The JCF President, 3X National Champion, 3X KOH podium finisher 4500 class) have also committed to providing additional pre-running and race day support to the program.
Amber Turner, upon being contacted about partnering with The Jessi Combs Foundation and Ultra4 had this to say, "It's truly an honor to be recognized by The Jessi Combs Foundation to help further Jessi's dream of empowering women. This year I hope to bring car #468 across the finish line and prove that the underdog, a Suzuki Samurai, can successfully run the world's hardest single day off-road race. Growing up, Jessi was the only 'car girl' that I had any exposure to. Watching someone who was like me thrive in an unorthodox environment encouraged me to pursue my own unorthodox interests; Automotive, welding, off-roading, and now racing. Jessi was one who had the courage to stand out and break the mold and in turn, inspired so many other women to do the same, myself included. Although I never developed a personal relationship with Jessi, I got the chance in 2017 to share with her just how she had changed my life, and how grateful I was for her prowess. I hope to one day inspire future generations to chase their dreams as fearlessly as Jessi did."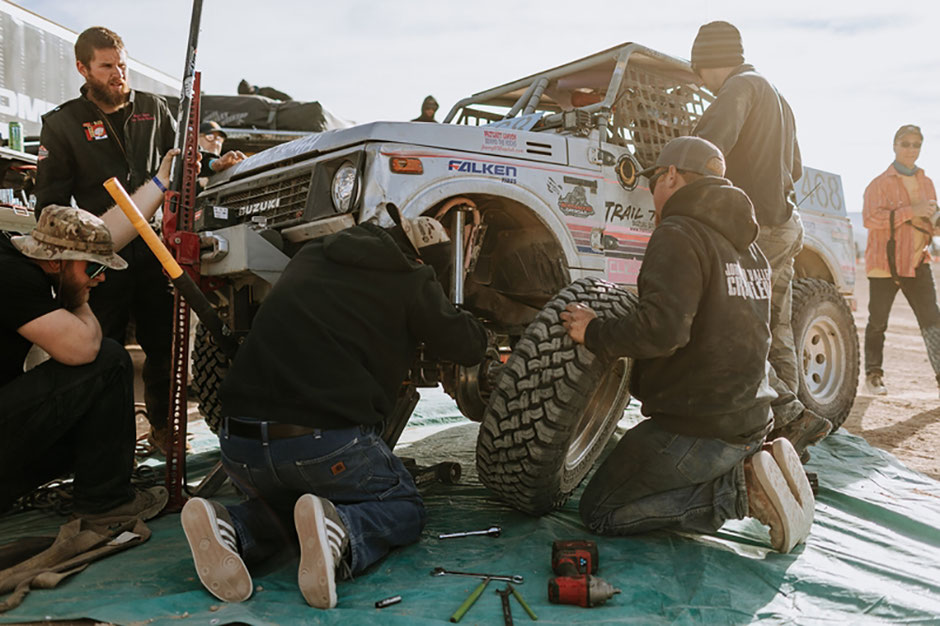 Matt Howell shared his thoughts on the partnership and Tribe16's involvement, "Tribe16's dedication to the sport and proven reputation of building and racing highly competitive Ultra4 cars has been a key contributor to the success of multiple national championships and podium finishes in the most difficult off-road endurance races.  As a supporter of The Jessi Combs Foundation, Tribe16 is excited about the opportunity to help Amber and her team compete in The King off the Hammers, Everyman Challenge.  Jessi Combs raced the Everyman Challenge multiple times and Amber's competitive spirit and commitment to be another female trailblazer in this incredibly difficult race is inspiring.  We enjoyed watching Amber compete in 2020 and look forward to supporting Amber and her team at the Everyman Challenge in 2021. 
"We had the honor of meeting Amber at last year's KOH, when she stopped by our booth in her Suzuki Samurai to show off the hand painted JCF logo she had applied to the roof of her race car." said Steve Elmes, Board Chair for The Jessi Combs Foundation. "We've continued our conversations with Amber over the past year and to say that she embodies the tenacity, passion, grit, spirit, positivity and pretty much everything we could hope to find in our first foray into sponsoring a racer would be an understatement."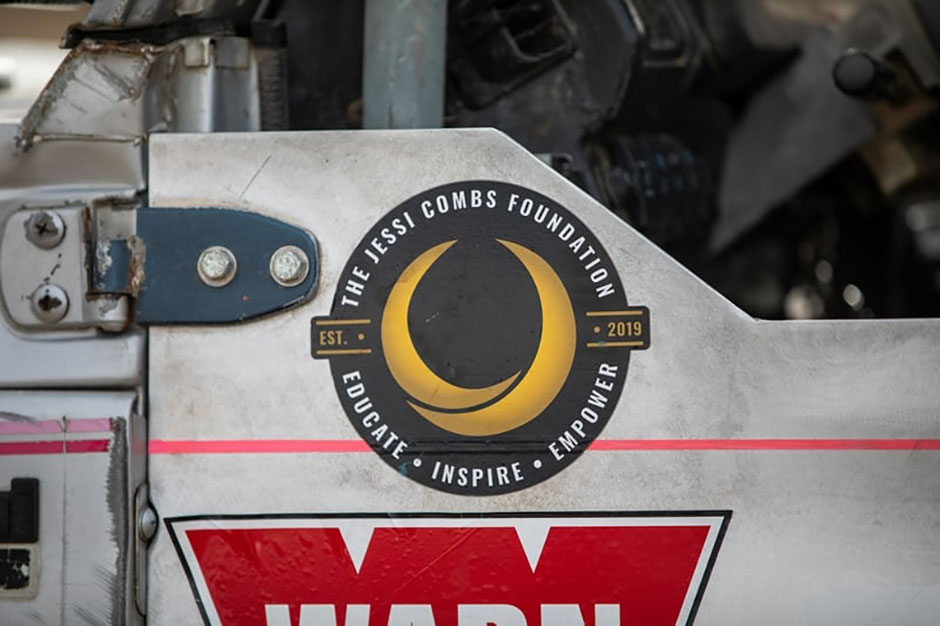 The mission of The Jessi Combs Foundation is to Educate, Inspire, and Empower the next generation of trailblazing and stereotype-breaking women. In November of 2020 The JCF showed the commitment to their Education pillar with the awarding of $30K worth of scholarships to seven women pursuing careers in the trades. With the support of Ultra4, The JCF will now expand into their Empowerment Pillar. The long-term vision for the Jessi Combs Foundation is to execute this mission via three pillars:
Educate: Trades were important to Jessi, the very vehicle that provided so many opportunities to her. JCF will distribute individual scholarships and in-kind partner donations to educational institutions and learning centers to continually be a driving force behind the next generation of women in trades. Additionally, JCF plans to support live event workshops that keep alive the one-on-one interactions that Jessi loved so much.
Inspire: This will come to life via in-house projects as the foundation looks to continually set new bars and use our voice to shine light and recognition on those whose achievements, talents and accomplishments inspire others.
Empower: Grants and Sponsorships will be the primary tools to support those women with a dream of achieving their own level of greatness and that aligns with the barrier smashing attitude Jessi embodied.
Those interested in supporting the foundation or partnering with us are encouraged to reach out via the contact section on our website: www.JessiCombsFoundation.com. All donations raised will go to The Jessi Combs Foundation and will be used in compliance with the official purpose of the organization.
King of the Hammers, a Hammerking Productions creation, is the toughest one-day off-road race on the Planet. King of The Hammers takes place each year in February, on public lands in Johnson Valley, CA.  The race has evolved from 12 teams racing for bragging rights and a case of beer, to more than 300 teams competing before more than 35,000 fans in person and nearly 500,000 watching online. Due to the incredible success of King of the Hammers, Hammerking has created an ULTRA4 Racing Series with seven races held throughout the country.
Amber Turner is proudly supported by Warn Industries, Falken Tires, Factor 55, Whelen Motorsports and Trail Tough Products.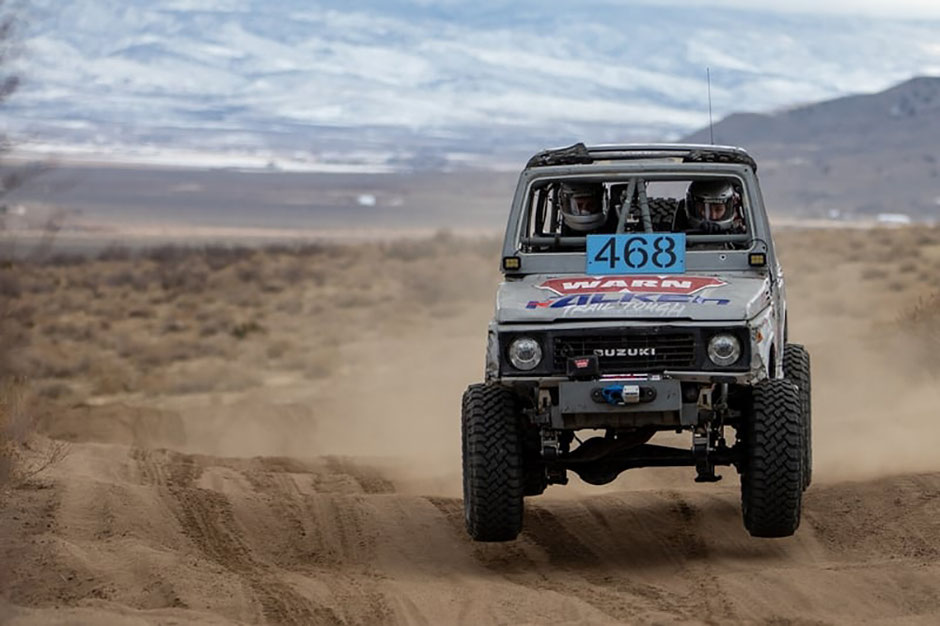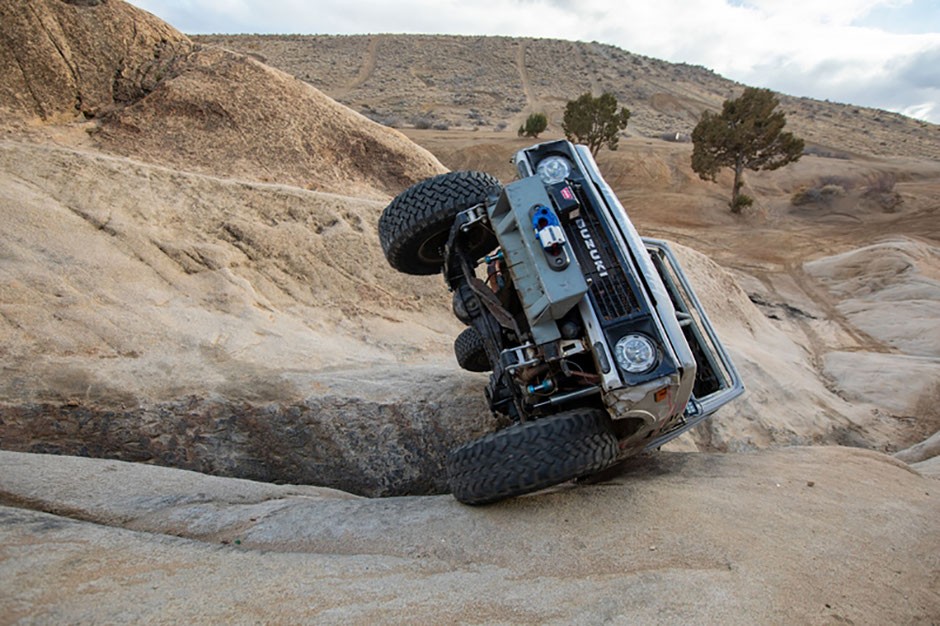 ---