La King of Poland, vinta da Axel Burmann, ha assegnato il titolo di campione 2018 di Ultra4 Europe. I portoghesi Jorge Araujo e Diogo Mendes del team Tuff 4x4 si aggiudicano il titolo. Prima di un 2019 che si presenta ricco di novità, i migliori teams europei saranno impegnati in America alla King of the Hammers.
Foto e testo di Paolo Baraldi

Con la King of Poland, new entry nel campionato Ultra4 Europe, si è conclusa una bellissima stagione 2018 che ha visto i migliori teams europei sfidarsi per aggiudicarsi il titolo di campione europeo. Tutto è iniziato a maggio con la King of France che ha visto la vittoria dell'inglese Jim Marsden con al suo fianco il portoghese Helder da Rocha. La seconda gara si è svolta in Gran Bretagna, a Kirton, con gli spagnoli Jesu Pato e Cesar Beltran che si classificano primi. Dopo la pausa estiva, il Portogallo è stato protagonista di una bellissima competizione; Jorge Araujo e Diogo Mendes conquistano la vittoria.
Ad ottobre, la stagione 2018 di Ultra4 Europe si è conclusa in Polonia con la King of Poland. Questa prima edizione ha subito accolto il favore e l'approvazione dei teams. La gara è stata vinta dai belgi Axel Burmann e Tom Olieslagers.
Quattro gare e quattro diversi vincitori a dimostrazione dell'alto livello dei piloti della classe 4400 ed anche di un campionato avvincente che solo dopo l'ultima gara ha decretato il vincitore che è stato incoronato grazie ai migliori piazzamenti.
Ecco i campioni 2018 di Ultra4 Europe:
- 4400 Unlimited:  Jorge Araujo e Diogo Mendes (Portogallo)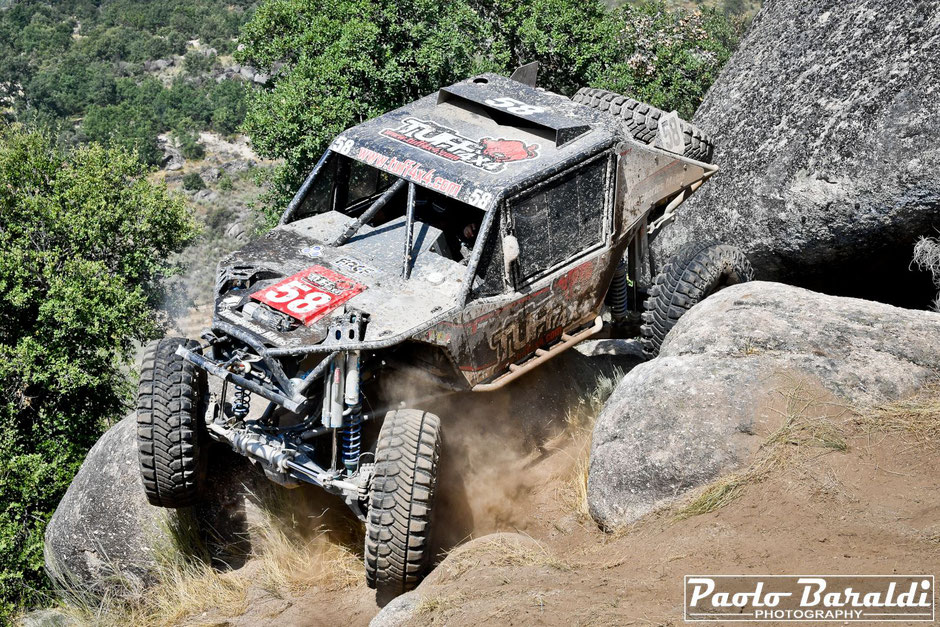 Nella calsse Ulimited, Axel Burmann (B) è secondo nel campionato 2018 e Cedric Porcher (F) terzo.
- 4800 Legend: Mark Dean e Vivienne Veasey (Gran Bretagna)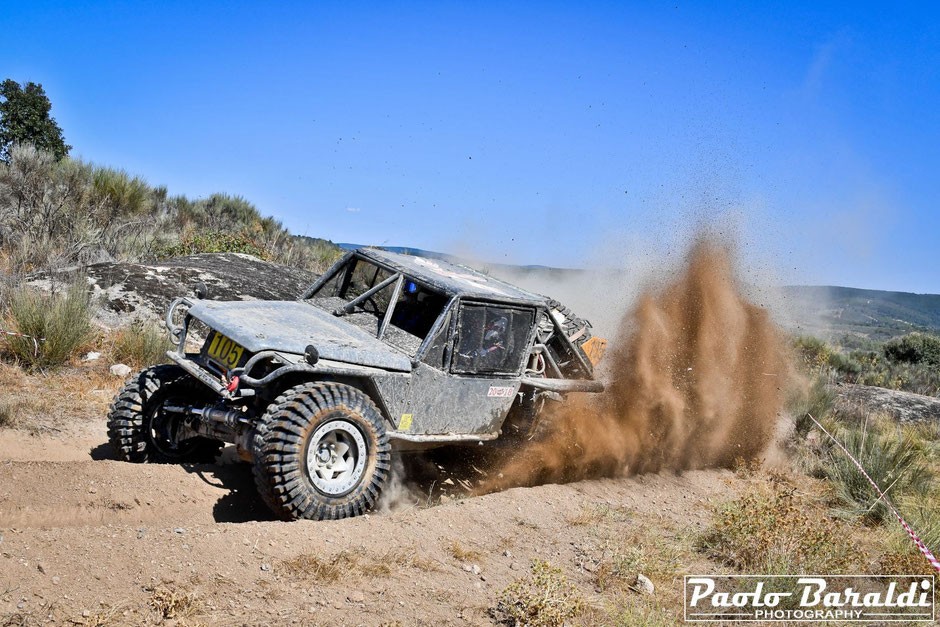 - 4500 Modified: Jeremie Bourgeois e Matthieu Blanc-Carin (Francia)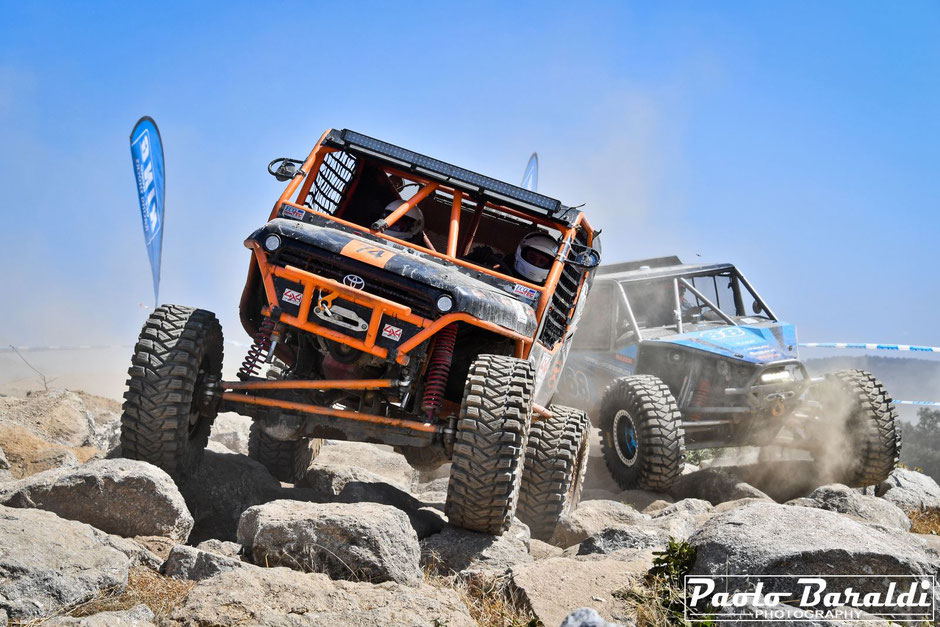 - 4600 Stock: Aurelien Sagar e Jeremy Gauche (Francia)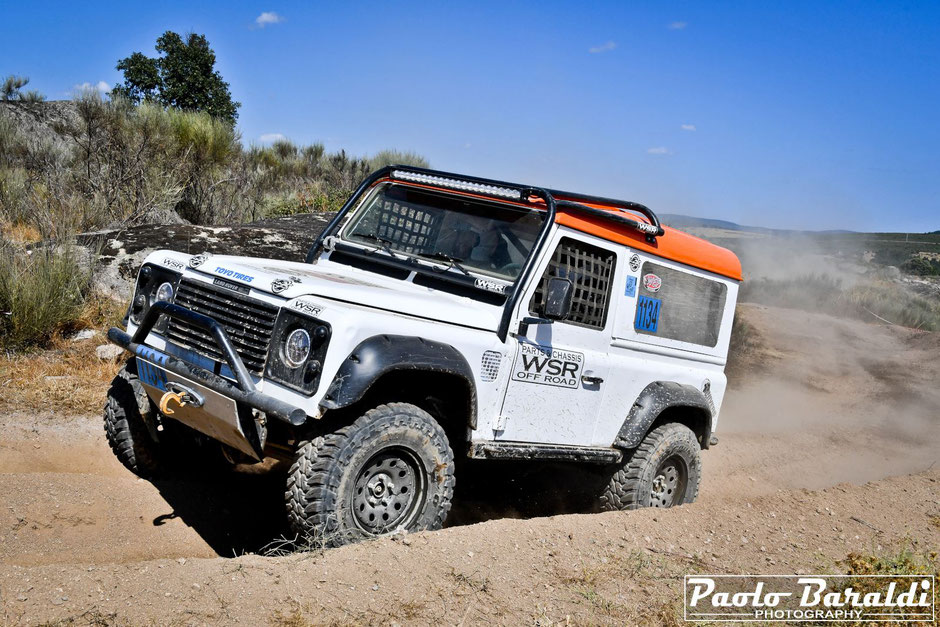 Ultra4 Europe è molto interessante perché ogni location è diversa dall'altra sia per difficoltà del percorso che per tipologia del terreno rendendo il campionato uno tra i più completi di tutta Europa ed il 2019 lo sarà ancora di più con la nuova location per la King of France e con la new entry spagnola della King of Spain. Inoltre,  per la King of Britain si ritornerà in Galles alla Walters Arena dove tutto è iniziato.
Le date di Ultra4 Europe 2019:
- King of Spain: 24 - 25 maggio Les Comes
- King of France: 21 - 22 giugno Montalieu Vercieu
- King of Britain: 19 - 20 luglio Glynneath
- King of Portugal: 6 - 7 settembre Vimioso
- King of Poland: 11 - 12 ottobre Olszyna
Prima di pensare alla stagione 2019 di Ultra4 Europe, per i migliori teams europei ci sarà un importante appuntamento: la King of the Hammers in Califorina. Infatti, in Portogallo Dave Cole ha annunciando che per i prossimi tre anni, i migliori piloti europei potranno partecipare alla King of the Hammers grazie ad Ultra4, supportata da Yukon Gear & Axle e da Jimmy's 4x4, che si farà carico delle spese di trasporto delle vetture. Si tratta di un'occasione unica per i teams europei che potranno confrontarsi con i piloti americani e mettersi alla prova con la gara più dura di sempre.
Per info:
Approfondimento: