In Portogallo Dave Cole ha lanciato l'ennesima "bomba" annunciando che per i prossimi tre anni i migliori piloti europei potranno partecipare alla King of the Hammers grazie ad Ultra4, supportata da Yukon Gear & Axle e da Jimmy's 4x4, che si farà carico delle spese di trasporto delle vetture.
Foto e testo di Paolo Baraldi

La King of the Hammers, tra le gare offroad di tutto il mondo è sicuramente la più famosa e leggendaria, tanto da essere considerata, ed a ragione, la più dura corsa di un giorno nel deserto. La KOH è nata nel 2007, da un'idea di Dave Cole e Jeff Knoll, entrambi offroader ma di diverse discipline, che volevano sfidarsi con alcuni loro amici su di un percorso che unisse i tracciati caratteristici delle Desert Race a quelli del Rock-Crawling. Alla prima edizione parteciparono 12 equipaggi. Il successo e l'interesse fu così grande che da allora, la King of the Hammers ogni anno è cresciuta esponenzialmente sino a diventare l'incredibile evento che tutti conosciamo e che richiama nella Johnson Valley (CA) più di 30 mila appassionati per seguire le gesta dei loro beniamini.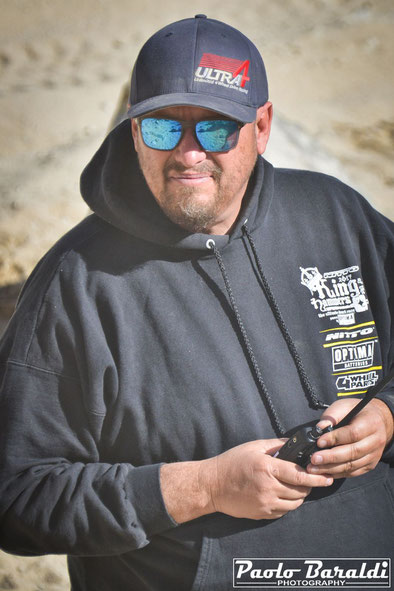 Assistere alla King of the Hammers come spettatore è un'esperienza unica, emozionante ed indimenticabile; pensate cosa deve essere parteciparvi come pilota?
Da oggi, per i piloti di Ultra4 Europe, è possibile!
Alla King of Portugal, Dave Cole, patron di Ultra4 Racing, ha colto l'occasione per annunciare a tutti i piloti europei della categoria Unlimited questa importante novità che riguarderà i prossimi tre anni.
Ultra4 Racing e Ultra4 Europe, supportati da Yukon Gear & Axle e da Jimmy's 4x4, offriranno al migliore pilota di ogni nazione del Vecchio Continente il trasporto, andata e ritorno, della macchina per partecipare alla King of the Hammers. Questa eccezionale novità sarà valida per il 2019, 2020 e 2021.
Come previsto, intorno a questo annuncio si è creato molto fermento ed interesse. Anche se già girano dei nomi, la lista ufficiale dei piloti selezionati per partecipare nel 2019 alla gara californiana verrà resa nota dopo la King of Poland a campionato chiuso.
Ultra4 Europe ed Ultra4 Racing, predisporranno, in una zona centrale di Hammertown, un grande tendone dove verranno ospitati tutti i team europei. L'Europe Village sarà quindi il nodo focale di tutta questa importante operazione.
Ma le novità non sono finite: con lo stesso spirito, nei prossimi anni sarà possibile vedere in Europa correre piloti del calibro di Shannon Campbel, Erik Miller e molti altri.
Ecco i 4 team europei che parteciperanno alla King of the Hammers 2019:
Nicolas Montador (F) team Wep Racing WSR
Iñaki Lanzagorta Egia (E) team BudaXtreme
Neville Ciantar (M) team Nusu Offroad
Daniel Roderick (UK) team JS Customs Racing
Per maggiori informazioni: