He prefers to stay behind the scenes, work with his team to make every Ultra4 Europe race possible and let the races speak for him. I'm talking about Richard Crossland, Managing Director of Ultra4 Europe. In this exclusive interview Richard talks about the Ultra4 world and his experience as an organizer.
Photography and story by Paolo Baraldi


There are many people who work behind the scenes to make Ultra4 Europe races possible. People who work with such passion and effort. With my interviews I have had the opportunity to introduce you to some of them such as Chris Bowler and David Robson and I will soon be going to talk to you about the other Ultra4 Europe staff members.
However, there is a person who is very difficult to bring to the spotlight. He is a dear friend whom I respect both personally and professionally. Who am I talking about? You don't understand who? This interview is dedicated to Richard Crossland, Ultra4 Europe Managing Director.
It was not easy to do an interview with him. Richard prefers to stay in the shadows, work together with his team to make every event perfect and let the races speak for him.
I started asking Richard to do this interview last year at the BF Goodrich King of France. I don't know how I did it, perhaps thanks to our friendship and mutual respect, and in the end he said yes. As a journalist it was a great professional recognition to have had the opportunity to interview Richard Crossland.
Initially this interview should have been published after the King of the Hammers and before the start of the 2020 championship. As you know, Covid-19 has changed our lives and every plan.
Fortunately, in a few days we will all be in Wales for the BF Goodrich King of Britain; what better time than this to publish this exclusive interview with Richard Crossland?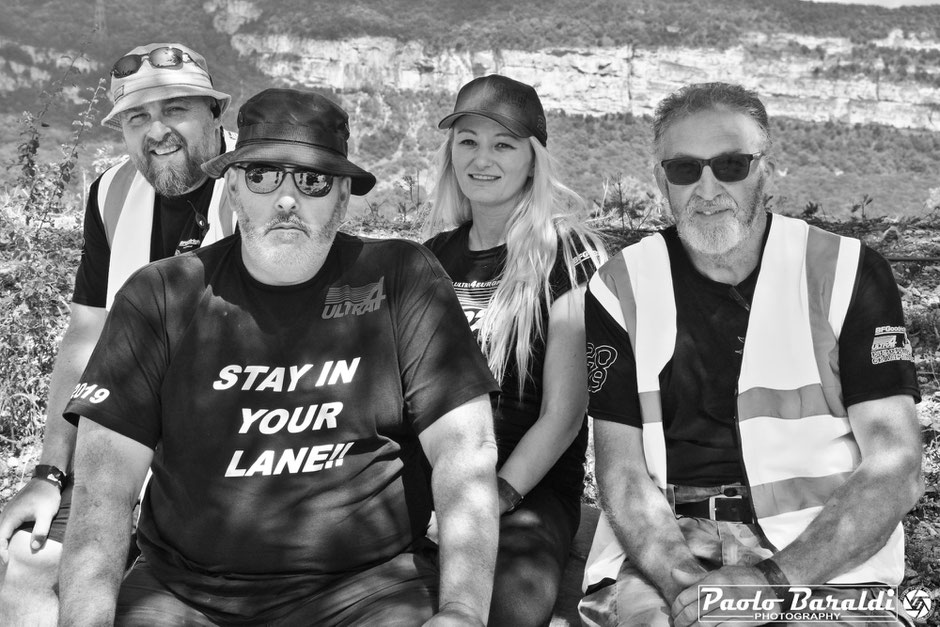 I don't waste any more time, here's the interview with Richard Crossland.
---
I was sat in Race Control at Walters Arena, running the very first Ultra4 King of the Valleys
- When and how did you get in touch with the Ultra4 world?
Well this is probably the easiest question to answer. Since 2001, I was involved with a great team of guys working with the AWDC running winch challenge events in the UK. Simon Saines was one of those guys. He went mad and moved to the USA. He then started talking to us all about this thing called Ultra4 racing. This then built until in 2012, I was sat in Race Control at Walters Arena, running the very first Ultra4 King of the Valleys. That feels like a different lifetime now, but I miss the guys in the big core team we had.
- Over the years Ultra4 Europe has grown a lot, for you what is the reason for this success?
There is no one reason why we are now growing year on year. When I eventually took over the reigns the series was practically dead and my very first action was to call Dave Cole and tell him I was flying to France to cancel the King of France race. Not a great start!
If it was not for the continued support of our sponsors we would not be here today. When you google what we do you see loads of films from the USA of trucks racing in the desert, helicopters, big stages and jumbotrons. Anyone that has actually been to KOH will know you cannot even compare our races to that. We have a very limited budget but have built the infrastructure up over the years to where we are now. For the last few years we have actually started to grow. This is great to see as it attracts new sponsors with bigger budgets allowing us to grow further. However it is also the style of racing that attracts people to come and race. It is unlimited so you can make what you want. It just has to comply with our safety rules and you are good to go!
Also we race all over Europe and want to involve as many nations as possible. Take Poland as an example. The way the Polish people have embraced what we do and make us feel part of the community is amazing. That shows we are doing something right.
I could talk about all the minor aspects of how we are getting bigger and being more successful but there is one massive reason: my Team, without them we do not have a race period.
- If we compare the Ultra4 vehicles of the first races with those of today there is a big difference. What role does Ultra4 Europe play in this technical evolution and what repercussions can it have on the "normal" 4x4 preparations? 
Oh my goodness how can you ask that, I cannot stop laughing!
OK the first warriors just came in their winch challenge trucks. Not really designed for speed are they?
I could have funded the series for many years if I had a big magnet on a truck following all the competitors around. The amount of metal falling off the trucks was amazing. You could literally hear nuts and bolts coming loose and falling off!
However that soon changed. Our racers got to grips with our regulations book and started to build trucks designed for speed and modify the ones that weren't to cope with this new thing called speed. 
I have to say when you look at most of the new builds you hear about these days anywhere in Europe, most are building to our specs because they can see that it combines strength, safety with practicality and with very little modification they are then compliant to other races. So yes we have had a massive impact on European off road racing for the better I think. It is down to builders like Rob Butler from ORA and Nic Montador of WSR that have enabled the massive changes we have seen in such a short space of time. For that I have to thank them. As for the 'normal' 4x4 prep, what is that?
Like everything times change the way we do things. The old green laning truck is pretty much dead. Now the norm is to Overland with roof tents etc. Then take Winch challenge truck build specs. I was dismayed to hear that last year there were two major accidents in this type of event, both of which could have been prevented if only they had basic safety equipment built into the truck. I cannot understand why door nets and proper harnesses are not mandatory?
I put this blame firmly at the feet of what is now called MSUK. They have had the chance to make this form of motorsport safer for years but have never really been bothered. How can I say this?
In another life I was sat at those very meetings!
Ultra4 and our legislator NORA Motorsport are very strict on safety equipment to the point where I know some do not race with us because of it. This will not change our stance. My biggest concern for any race is making sure all our racers are safe and go home to their families. Yes its great to have a good time and enjoy the racing. But ask the guy that lost his face last year how its changed his life all because safety equipment that is worth a fraction of the cost of a winch was not in the rules?
This is one of my pet hates and I'm happy to talk to anyone about safety kit as it is usually the ones that have never had nor seen a bad accident that are most vocal for not having it. An example of a rule we get most hassle about; Race suits. You never want to see a guy in a truck that bursts into flames. The sound, the heat and the panic are hideous things to experience. In our series you are wearing a fire suit that gives you those extra seconds to get out or wait for external help. If you are wearing a t-shirt and shorts what chance have you got?
So yes we will continue to change our rulebook to include greater safety measures because we want to all grow old and enjoy a beer and discuss past races with each other!
Without the other classes we have no series, its that simple
- The 4400 category is the top of the class, but tell me about the other categories and their importance in U4E.
Without the other classes we have no series, its that simple. We need them to come and race and have fun. You can see it with our current family of racers how they start in one class and then work their way up the classes. Its amazing to see and it just shows that the system works. Its also the most cost effective way of trying out our sport and seeing if you actually enjoy it!
Ok working down from 4400 we have 4800 (Legend class). This was originally conceived so old 4400 trucks could still race competitively against like for like trucks. However it has seen purpose built new trucks built just for this class. Not a bad thing as it gives you a lot of go for not as much money as a 4400!
Next we have 4500 (Modified class). I love this class as you can take stock motors and tweak them to something special. This always gives you close racing and it comes more about driver skill than just brute horses.
Finally for the trucks we have 4600 (Stock class). Amazing watching these guys race and by far the easiest way of coming to join in with what we do and get a grounding for it. Its the cheapest way of racing to. Look at the Beresford brothers in their Discovery. They raced legally for under £2k and I have to say I have never heard a team laugh so much whilst racing. It sort of brings it home that we need to grow the other classes of racing and not make it all about the 'big boys'. 
Finally we have the 4900 (UTV/SSV class) What can I say about these pieces of engineering. They are amazing what they can do and the speed they can do it in! By far our fastest growing sector and I just wish the european racers that have these vehicles would come and try our races. Yes its not grass or asphalt racing with jumps. you will have to put bigger tyres on and more protection but you will use it to its full extent and then you will see just how good it is. Look at our USA teams in the UTV sector. KOH this year was awesome and our own european Rob Butler finished in his RZR. Ask him how good they are! 
So yes all the other classes are very important to us. Thats why this year we are offering prize money for all classes at every King race and taking the winner of every class in the series to race at KOH as part of the #Roadtothehammers program. 
Thats all cool but to me its the family you become part of and that family stays with you for life.
- Why should a team decide to race in Ultra4 Europe?
Hard for me to answer as I manage this so I am truly biased!
But you get true wheel to wheel racing on terrain that will certainly test the vehicle build and your skill behind the wheel. However its the family that you see when you walk the pits that I love. Teams will help other teams to keep going and racing even if they are a competitor. Teams will also share food and drinks and talk about experiences. You can learn a lot about racing just by spending an evening in the pits.
I could say the party line of we are a true european based racing series racing this year in four / five countries. We offer prize money to all classes. We offer a chance to go and race at the King of the Hammers. Not to mention ridiculously large trophies! 
Thats all cool but to me its the family you become part of and that family stays with you for life.
We had the best season ever in 2019
- The 2019 season ended with the BF Goodrich King of Poland, what are your thoughts on the season?
We had the best season ever in 2019. Yes it was a shame that Portugal got cancelled, but I see they have now managed to move the race to a time where there are no fire issues which is great to see. I just wish we could have done that when it was part of our series as we constantly asked for, knowing this was an issue. But that was the only blip and we ended with a bang in Poland. What a race, Jim Marsden proved why he and his team are worthy European champions, competing against trucks that on paper are better than his and it was great to give him that trophy and title. The end of season party is always a high for us and it leads us into 2020 with a new venue in Spain. We have found a site that has the nearest terrain to KOH that we have ever seen and look forward to having an epic season opener there in May.
France is next up and at the same track as last year but this year we are making it a little harder for you guys racing!
Britain is in July and back at our original European home - Walters Arena. I would love it to be sunny and dry but we know it won't be and that's what adds to this gnarly nasty place and adds a dimension to the racing that we get no where else.
Then we have the season finale - Poland. More plans on the course and what the community have in store for us will follow. But this is the best way to end our season. We have never been welcomed anywhere as well as the people of Poland do. 
2020 COVID-19 has changed all our lives for the foreseeable future. We have lost two races from our championship and hope the final two races can run. We are planning them like they are happening but anything can happen to stop it. However we have to try and make races happen. it is our duty to do so, if we don't who will?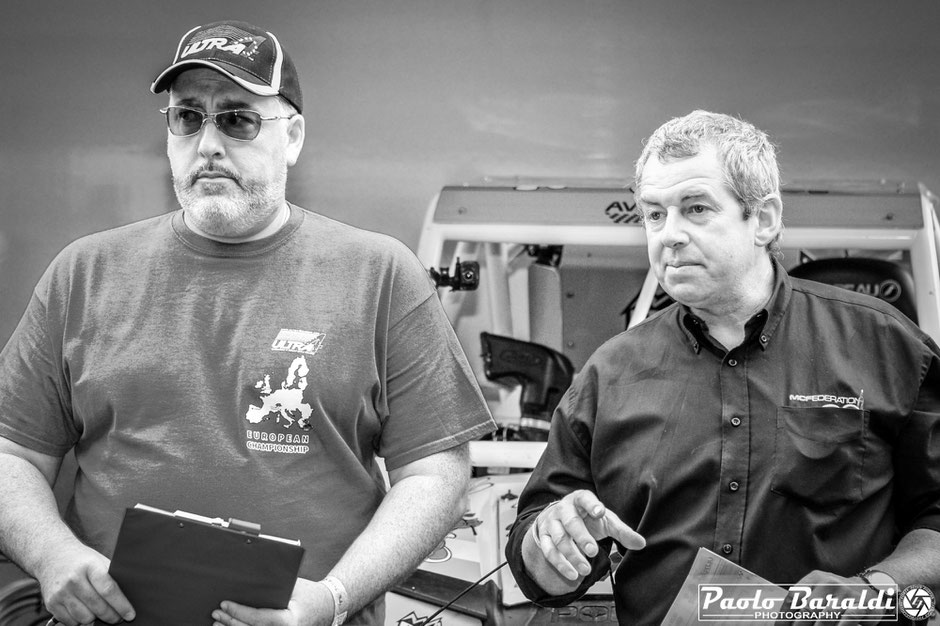 - The King of the Hammers has recently taken place, can you give a report of Team Europe?
Well I have to say the three teams that competed all did themselves credit albeit in different ways. The Crazy Germans were typically German! They had everything meticulously packed into their container and had very little prep work to do. Whenever I visited they were very relaxed and just doing minor maintenance work. Ready for the main race.
Then we have our Spanish entry. Budaxtreme arrived at the last minute, had a major breakdown, fixed it and then performed like true racers during the race. They were the only team to finish the whole race in time. What a result and what an effort by the team from Bilbao...
We have to give a mention to Philon and Rob who were racing in the UTV race but not officially part of the Roadtothehammers. In typical fashion Rob turned up, raced well and finished. Philon on the other hand put himself in hospital and watched his son Alex race the Can-am from his hospital bed. I believe this was all a ploy for Philon to have a break and actually get someone fast that can see behind the wheel. Again Alex drove really well.
Finally we have the UK entry. Team Syncro Racing got the wildcard entry this year and boy did they have a wild ride. Lets just surmise this very long story by saying what they lacked in reliability of truck they more than made up for in true never give up, never die spirit. They won the admiration of many on the lakebed for just never admitting defeat and always pushing to make it to the start line. They eventually did make the start line but not in their truck. They were in the Ultra4 Spec car and boy did they do well. To say it was not set up and they had no practice time. To complete two laps and then time out is a credit to Shabs and Simon. Whilst they had a nightmare on the lakebed. The whole team were a credit to Ultra4.
- What are the advantages of experience, marketing and visibility for European teams competing in Lakebed?
The chance to race the big race is far more than just racing. All the big sponsors are there and they are looking for those special teams to bring them more visibility. So any European team needs to be on the lakebed in uniform. Make sure their branding is good, their social media is on point and can be seen. They have to go around a press the flesh and make sure these companies know who they are. Europe is a market for many of these companies they are wanting to expand into. Any race team can cut their costs by getting more sponsorship on the lakebed. but they have to look, act and be professional.
- What are your suggestions for the European teams that will go racing at the King of the Hammers 2021?
For the last two years it is very plain to see that if you do not turn up very early and spend hours and hours practicing these trails you will not do well. Have a team that is well drilled and checking each others work. The preparation of the truck is vital, so make sure you know you have access to any parts you need otherwise its a long way to come for a holiday. Speak to people that have done it. But most importantly listen. Many people will give advice and it may seem overwhelming. They are doing this so you don't make the same mistakes they did. So its always worthwhile listening as it could save you money and maybe even give you that final piece of the puzzle that lets you finish the race.
- Ultra4 is a big family all over the world ... what are the differences between America and Europe?
Simple, currently they are massive!
Why?
Because the costs of racing in the USA are a fraction of what they are in Europe, hence our racers are looking for the best value they can get from a race. That is not always about seat time, but as an organiser we have to take this very seriously.
All of the languages we speak in Europe means it is very difficult to promote ourselves in more than one language.
All the main manufacturers are based in the USA so parts are easy to access. In Europe we have to wait weeks for things to be shipped and then pay tax on them making them a lot more expensive.
We have a much tighter environmental control than the USA, hence they have access to much more land than we ever will. 
Also due to the costs of travel our race teams have to think long and hard about what they can afford to do. Our family in the USA don't think twice about travelling 3000km for a one day race!
- And things in common?
Not as much as you would expect because they are many, many years ahead of us in terms of truck development and having an established race series.
Well the madness is the same no matter where you are racing!
But what is the same is the family. Even your most direct competitor will help you.
All our race family have a passion and love for the races we do. Its amazing to see and really quite humbling. 
- What in Europe could we import from Ultra4 Racing and what Americans could take from Ultra4 Europe?
Thats a really difficult one for me to answer as I am involved with both. It would be interesting to see what the racers thought about this one? 
We have an awesome series planned for 2020. Covid changed everything but in the end we didn't give up! Soon there will be the King of Britain and in September the King of Poland
- Tell me about the 2020 season and the future of U4E
We have an awesome series planned for 2020. Starting in Spain on land never used before for racing and terrain that is the closest to Johnson valley I have seen anywhere in Europe. The potential for this race is massive and amazing at the same time!
We are back in France with Maurice and his team. Last year the race became an immediate success and one that needs to stay on the calendar. You like rocks, this place is rock heaven!
Next up is the original, the very first and one with the history. The BF Goodrich King of Britain at Walters Arena. The ever changing weather at this place constantly changes driving conditions and keeps racers on their toes. I know this year Chris has a monumental course planned.
The final race of the 2020 European Championship sees us once again in Poland. We just love this place. Never has an area made us feel so welcome. It is amazing to see all the school children from the two local towns swarming around the trucks and taking pictures. Then we go racing and this year is a month earlier so the weather will be hot. I just hope you are all ready for a massive end of season party as these guys know how to hold one! If you have not been yet make sure you come to the BF Goodrich King of Poland 2020! 
This is an addition that I never thought I would be interviewed about. COVID-19 has become a global pandemic. I have consulted my core team and sponsors, not to mention every local government we have to deal with and until they tell us we cannot race we are planning to race.  However we will not put the lives of our race family at risk nor will be put the people that live near the areas we are racing in at risk by all turning up from all over Europe and potentially spreading this virus further. It makes planning for everyone very difficult, but we will be updating all the family regularly and making sure they know when we know.
Dave Cole and JT Taylor: I look at these two like I would brothers. You can love them and hate them in equal measure. We have shared amazing, good, funny times that I will hopefully never forget, in equal measure we have gone through some very dark times but together we have come through
- Dave Cole and JT Taylor ... how is it working closely with them?
Oh now you have asked a question!
Where do you start with this?
OK - I look at these two like I would brothers. You can love them and hate them in equal measure. We have shared amazing, good, funny times that I will hopefully never forget, in equal measure we have gone through some very dark times but together we have come through. Globally I am now the guy that has worked with Dave the longest. People come and people go, but the understanding we have, has enabled us to keep working towards our goal of creating a global series of races. Year on year we see this coming closer to reality and one day soon we will be sharing a beer thinking back to the early days and just not knowing what to say. We do this now when at KOH. The way that has grown in such a short time is mind blowing. As for JT we have been in the same sandbox many times and not even known it. When we were put together it was expected we would hate each other. How wrong people were. There are some people you meet and every fibre of your being knows that you are with family. This is our relationship. Both of us know no matter where in the world either of us are. If the call goes out we will be there, its that simple. There is a bond you form with people that share experiences with you that you cannot really explain. This is such an occurrence. Saying that, I know Dave would be the same. We are family and we will always have each others backs. 
My Crew is simply the best!
- Last but not least, with you I would like to deepen this great family's human aspect. What does it mean to be one of the crew?
Paolo - you are breaking the rules. I said no questions like this!
As pretty much everyone knows I never do interviews because I have no care to promote myself or what I do. I keep things private and work behind the scenes to develop something that is getting better year on year. But you said one word 'crew'. My Crew is simply the best. I am sure if I was sat chatting to all the other race planners around the world they would all say the same for similar reasons. But for me, the guys and gals that form my core team are beyond words and without them being there I could not and would not for that matter do this. I do not bring people into the core team and say they are now part of this. Anyone can be part of it. They will know when they are in because they will have been accepted by all who are currently in it. They only get that acceptance when the team see that they have brought a new dimension and have worked as hard as they do. It may be different work but it is work just the same. So yes it is like joining a 'family', you prove yourself and you have a family with you for life. This is the true reason why I do this. We all know it isn't for the money!
- There are so many people doing a lot for U4E: Chris Bowler, David Robson, Tils Tee and many others. Tell me something about each of them.
This does not go to print does it?
If so I apologise now as this will take a while.
Starting with a guy that I had not really spoken to until I drove to Walters Arena from Yorkshire to actually have a face to face discussion due to a disagreement on the internet non the less. In 30 seconds we were laughing and talking like friends. Immediately respecting one another. That has carried on and built to a point where I don't think I could do this if he walked away. Chris Bowler has become my right hand in all of this. By combining our strengths we have developed a relationship that goes way beyond racing. There are very few people I seek the council of - Chris is one of them. He has a passion for racing because he is a racer and just wants to give all our racing family the best course he can give you. But it is his humility, respect and integrity that makes him the man he is and why the racers love him as the european JT. Yes JT and Chris they have many similarities and its just funny that they do similar roles on each side of the pond but you find odd things happen like this in all aspects of life. So yes Chris Bowler has had more of an impact on this race series we run than he will ever know because he is just a good man and there are few of those these days.
How can anyone describe the man, the myth, the legend that is Dave Robson?
Here is an interesting fact. He has been to more Ultra4 races than either myself or Dave Cole!
Yes he pays out of his own pocket and volunteers to run the races be that in Europe, USA or New Zealand. If you chopped this man in half it would say Ultra4!
What people don't know he is actually immortal and cut his teeth chariot racing back in Roman times. But I would rather have 5 Robson's than 50 normal men. His work rate and ethic astounds all of us and I am proud to say he is part of the core team, but even prouder to call him a friend. He is our Quartermaster. He drives and keeps the Ultra4 truck clean, makes sure all the kit is arranged and ready, he is non stop throughout the year and not just at races. Simply amazing.
Next up we have the enigma, the sparkle, also know as Tils. What an addition to the team. For many years we had been a strictly men only club, not by choice but what woman would enjoy working in shocking conditions and getting cold, wet & filthy?
Well this one does and has taken on many different jobs during a race week on top of her constant role making sure our social media content and live interviews are up to date. So much so that our team would now be lost without her. Its amazing that the first time she came to see what it was about all she did was wave a flag!
I talk about the next two as a pair because for all that know them, when you see one the other is not far away! 
Ladies and Gentlemen I introduce Mr Paul Church and Skins (even I won't use his real name!). I remember Paul competing in winch challenge events many moons ago and then I saw the pair helping Dan Elias as pit crew. They are top notch professionals that just get the job done. When they agreed to come on board last year they had no idea how it was going to be. But they fitted in and got on with it and wow they are now key to the running of all our events (and I would not be without them even when Skins strips down to his underwear!) even King of the Hammers! Its also now obvious to me that Paul must have mental health issues because he has always got what I've been saying even my humour, so please take a moment to wish him well!
We now talk about the second lady of the team - Magda. Somehow she went from being part of the ANT off road team to becoming part of the core team. I believe many litres of Vodka where involved but Magda now oversees the organisation of the King of Poland, since she has taken this on the race preparation work has become much more controlled and organised, which is more than awesome. Magda also has a racing background so understands the racer, speaks multiple languages, and now comes to many of our races including King of the Hammers. Again she is an asset we cannot afford to lose.
The newest addition to the squad, our very own version of Bill Gates, Mr Iain Cherry. He is that larger than life character literally! However Iain has also toiled at upgrading our IT systems so we can start to livestream more and get constant live information out to all our fans that cannot be live at the race. This is to me an area that is key and its Iain's work that will allow us to stay at the top of the pile for content creation. Yes we are many years and many dollars behind our production team at KOH but we are getting there.
Lastly we have Drew Wright. Yes he should be a racer and has a truck and crew ready to race with. But he is now spending more and more time working with us developing the races and bringing in new sponsors. He is also one of the admins to Ultra4 Europe Fans on Facebook. This was set up by Derren Perry and together they provide a platform that just talks about Ultra4 races. Its very popular so I'm told and a great place to chat about anything Ultra4 related. I have never been on it to see what its about as that would not be right, but it allows us to keep the main social media pages we have just for race related information.
Derren also has a similar role to Magda in that he pulls all the infrastructure for the King of Spain together. Although the race ultimately got cancelled, he has worked extremely hard to get this up and running and for that I am truly grateful.
This is all the current team. There have been many people before this that have been instrumental in getting us to where we are today, but there are too many names to mention. I know who you are and so does the core team. We are forever in your debt for doing what you did for as long as you did. Thank you. 
Right Paolo this is enough now, you know I don't do bloody interviews but for you I have done as you are also one of the Ultra4 global family. Thank you for all the promotion and amazing images you have done for us.
---
Thank you Richard for accepting and making my idea of interviewing you real. As you know, it is a great pleasure and honor for me to be part of the Ultra4 Europe family.
To conclude this article I want to give you a small gift. I asked to three people from your core team to tell me something about you, here's what they said.
David Robson:
"If I remember correctly, I first met Richard in 2015 and I seem to remember It was at King of Italy. He came across as a decent guy willing to delegate tasks to get things done and appeared to be a hands on type of guy with a bit of common sense and big ideas. So as time has gone on, have my first impressions changed? I think the answer here is yes. He has had to become less hands on so there is more delegation but I know Richard always has my back and is at the end of the phone when needed. Whatever ever his faults, he is the man who gets things done. Working closely with Richard can be stressful because of the time constraints we are under but he is always willing to own up if things go wrong and does so with good humour. Richard has contributed enormously to the success of Ultra4 Europe, without his personal effort and input we would not have had the outcomes achieved to date."
Chris Bowler:
"I first met Richard at KIng of Wales 2015, I had been asked to make a course and it was my first U4E event. He really did not seem that interested in the course, just let me get on with it. After the event, I thought it would be my first and only time as course director. He was busy with all the other things for the event. 3 weeks later, he asked me to go to France with him and look at other sites, I must have done something right as he has not stopped since. You alway know when things are going well with Richard as he says very little so you keep going and making the race. When he is not happy, that is easy to tell, he says very little but he moves his feet slowly across the ground and the dark glasses hide any emotion!"
Tils Tee (Tilly Tilson):
"I first met Richard when I owned a cleaning company and only really saw him a few times a year whilst doing reviews of the work. After a while I started noticing that he only ever wore these t-shirts with trucks and cars plastered all over them so just asked him what it was about. I remember his response was 'we have a race in France next week, why don't you come and find out?!'…..so me being me went along, for a week, not having a clue what I was getting myself into or who was involved or anything really, and now I'm still here 4 years later!
My first impressions have really changed about him, he's always struck me as super professional, very well rounded, fair and honest, and will always do the best by everyone, even at a detriment to himself sometimes. He is still that same guy but I just see it more now after getting to know him better.
Working closely with him is, let's just say interesting at times! I'm kidding, its awesome to be fair, most of his ideas and how he executes them are always spot on. Despite people wondering if an idea will work in the beginning and questioning it constantly throughout the process, I've learnt that if he thinks he is right on something, generally he is eye rolling! Most importantly he won't take any nonsence from people, but he will always give you a fair chance and enable you to work to your strengths, supporting you throughout
As an ordinary person Richard may come across as stand off-ish or aloof and a lot of people may be intimidated by this or not want to approach him to ask questions or even just say hello etc. Don't let his stance and dark glasses put you off because he will go out of his way to help anyone, and he also has the quickest response time for come-backs in the world, so be prepared!"
---