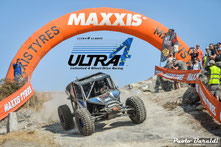 L'inizio della nuova stagione di Ultra4 Europe si avvicina sempre di più. Da oggi è online il nuovo sito web di U4E e sono aperte le iscrizioni alle gare ed al campionato 2018.
Foto Paolo Baraldi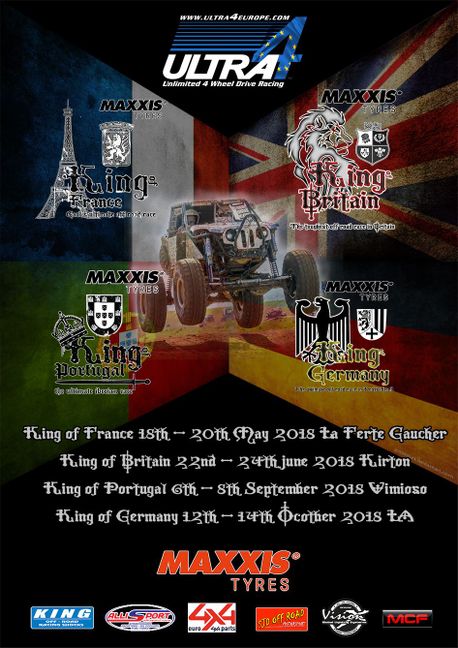 Il nuovo sito web di ULTRA4 Europe è online ed ora offre molte più funzionalità rispetto a prima con nuove procedure per la registrazione dei team. Il consigliamo è quello di prendere subito dimestichezza con il nuovo sito che offre nuove opportunità  di condivisione social e promozione dei teams iscritti al campionato. 
I piloti ed i navigatori possono ora creare i propri profili visibili a tutti. 
E' bene ricordare che il vincitore del campionato 2018 Ultra4 Europe sarà determinato dalla somme dei tre migliori punteggi sulle quattro gare in programma. Chi partecipa a solo tre gare non potranno eliminare dal conteggio la gara con il punteggio più basso.
La macchina organizzativa di Ultra4 Europe per la stgione 2018 è già da tempo al lavoro. Sono state pianificate le tappe, 4 come per lo scorso anno, e le location tra cui una nuova in Polonia che ha suscitato molto interesse.
18 - 20 maggio King of France, La Ferte Gaucher
22 - 24 giugno King of Britain - Kirton
6 - 8 settembre King of Portugal - Vimioso
9 - 14 ottobre King of Poland
Per informazioni: web e Facebook
In attesa di potervi raccontare le gesta dei piloti di Ultra4 Eurore, vi proponiamo un breve resoconto di come si è conclusa la stagione 2017 che ha premiato un "rookie" approdato in questo mondo per caso e grazie ad un amico.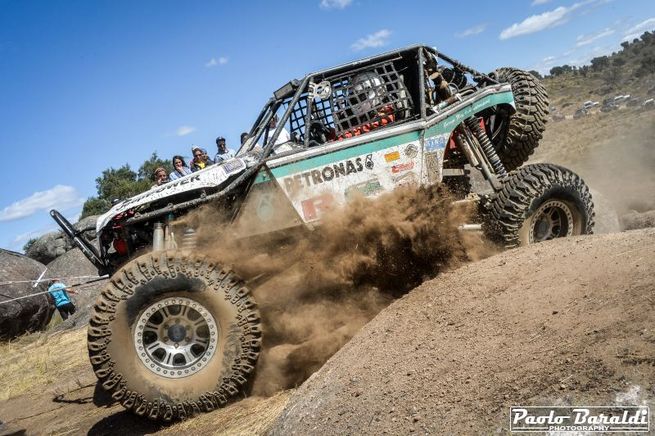 Dopo quattro adrenaliniche gare, King of France - King of Wales - King of Portugal - King of Britain, il titolo di campione 2017 Maxxis Tyres Ultra4 Europe è stato assegnato al giovane pilota belga Jelle Janssens che ha conquistato questo importante titolo grazie ad ottimi piazzamenti ma senza mai vincere una gara. Infatti, Jelle ha ottenuto un 3° posto in Francia, un 2° nel Galles, un 5° in Portogallo ed ancora un 5° in Inghilterra. Questo risultato dimostra che spesso paga di più la costanza e la gestione della gara piuttosto che la velocità assoluta. Durante la scorsa stagione, Jelle Janssens, navigato dal padre Steffan, non ha avuto la vita facile ed i contendenti che ha trovato sulla sua strada sono stati molti ed agguerriti nomi noti di questo sport: Jim Mardsen, Rob Butler e Axel Burman solo per citarne alcuni. La classifica 2017 vede in seconda posizione Rob Butler, che ha corso con il suo nuovo single sitter IFS, ed in terza l'intramontabile Jim Mardsen.
La classe Legend è stata vinta dai Francesi Aymeric e Jean Cherles Syre, la Modified da Will Overton navigato dall'italiano Fabio Armanasco e la Stock da Joel Martinez Fernandez. Ultra4 Europe 2017 ha avuto anche due importanti special guest. Bailey Cole, figlio di Dave, che ha vinto la King of France e la King of Britain ed anche se i suoi punti lo piazzerebbero secondo era fuori classifica. L'altro americano, che ha dominato la King of Portugal è stato Casey Currie.
Oltre ad Armanasco, altri due equipaggi italiani hanno fatto la loro apparizione nel campionato Ultra4 Europe 2017; entrambi alla King of Portugal: Ferdinando Bartolucci con Eros Gibertini e Girolamo Rocca con Stefano Re.