Let's continue our journey into the world of Ultra4 Europe by introducing the French Nicolas Montador and the rig with which he will participate in the King of the Hammers 2019. Nicolas has moved from stuntman and restorer of old cars to Ultra4 prototype builder and top driver of Ultra4 Europe.
Photos and text by Paolo Baraldi - Tech pics by Nicolas Stevenin

I think I met Nicolas Montador for the first time in 2011 at Breslau. Since then, our lives have crossed many times and, with pleasure, I have witnessed its continuous evolution as a pilot and as a offroad car builder.
Nicolas is not born as an offroader. His professional story begins as a road car repairer and restorer. "Before becoming an offroader, I was working on asphalt sports cars. Last mine restoration was a Porsche 904GTS and an old Beetle with many Porsche parts under the bonnet; the Bettle was 3 seconds faster than a Carrera Cup on the Paul Ricard Circuit. Very cool car!" In those years, Montador also worked as a stuntman for Rémy Julienne; famous French stuntman, active from the mid-sixties until 2010.
The meeting between Nicolas Montador and offroad took place towards the end of the first decade of 2000 thanks to a friend who went to him workshop to show him and test a Range Rover Classic that he had just bought. On returning from the test, Nicolas said: "ok next week I will buy a Defender because for me 4x4 was equivalent to Defender. Then my brother bought a Wrangler 4.0 and our first race was in 2007 the Outback Challenge in Morocco. That year we were second and the following year we won the race." Nicolas also took part in some Breslau, best result was seventh, but mud and deep water was not for him.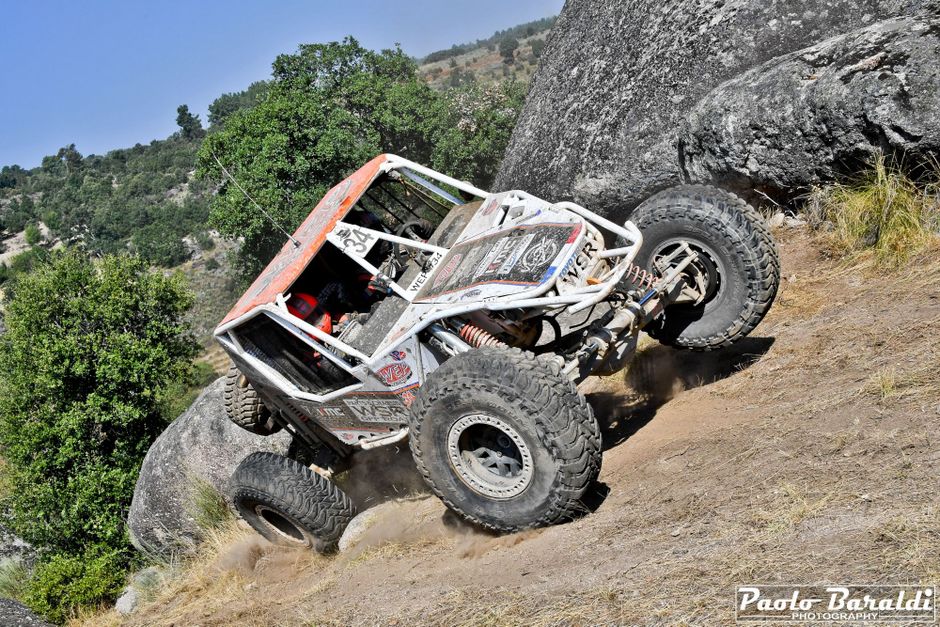 "At that time I was looking for a different offroad style ... then, one of my customers came to ask me to build a tubular frame because he had seen my brilliant Range Rover V8. The customer told me: if you build a tubular frame with the quality of your Range, I'll buy one immediately! My finishing quality comes from my experience with the restoration of old car." This is how the first WSR frame was born!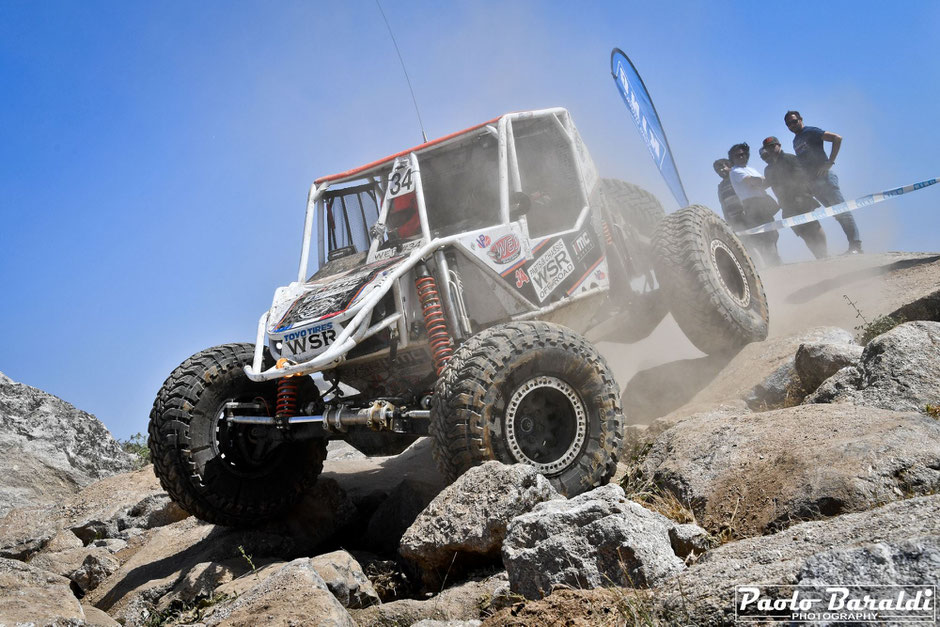 Later, the same client, during a visit to the workshop, told him that the Ultra4 races would arrive in Europe. "I immediately sold my Range and in just 6 weeks I built my second tube: the WSR 2. I raced at the King of the Valleys 2012 and since then I have never lost an Ultra4 Europe race. Next year, in February, I'll be in the Lakebed running at the King of the Hammers ... a dream come true! Thanks Dave Cole for having the excellent idea of organizing a race, the first KOH, with a box of beers as a prize!"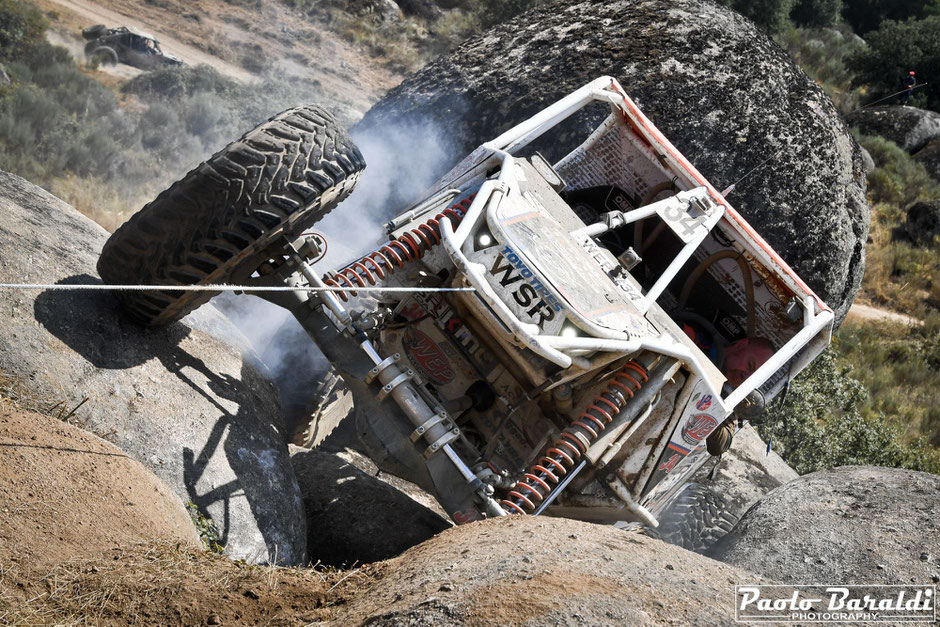 After knowing the story of Nicolas Montador, let's discover all the secrets of his WSR-500 rig with which he will participate in the King of the Hammers 2019. It is a tubular prototype with a rear engine completely built in the French Nicolas atelier located in Marines. The heart of this car is a Chevrolet LS3 with 525 horsepower with TH400 gearbox modified by ATD and Atlas transfer case. The 4-link suspensions are build with FOX coilover and bypass. This latest version of the WSR prototypes contains all the experience gained by Montador in recent years and is also the most beautiful and performing that Nicolas has ever built. We can not wait to see that WSR-500 in action in the Johnson Valley and to see Nicolas Montador compete on equal terms with the best American drivers.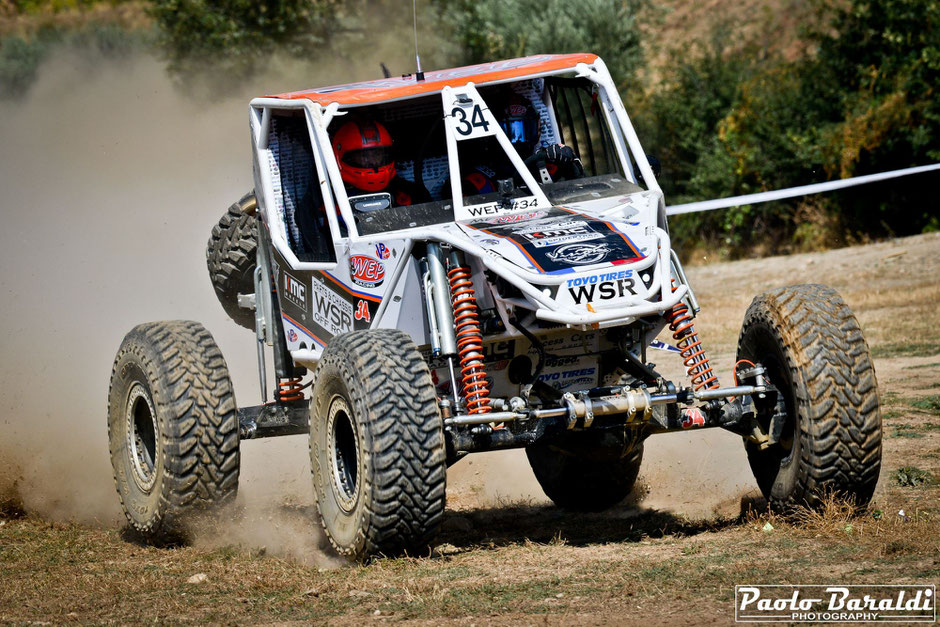 CAR SPEC
Builder: WSR Offroad
Model: WSR-500
Frame: WSR-500
Engine: Chevy LS3 
Horse power and torque: 525 hp 650 newton
Gear box: TH400 by ATD
Transfer case: Atlas
Radiator: WSR
Suspension: 4-link, coilover and baypas FOX
Wheels and tires: KMC Wheels – 40" Toyotires
Light: VisionX
Interior: seats OMP
Winch: Goodwinch
Team name: WEP Racing WSR
Team number: #34
Country: France
Driver: Nicolas Montador
Co-Driver: Olivier Varet
Team contact: +33607903572
Team web side: www.wsroffroad.com
RACE RESULTS
4th King of France 2018
4th King of France 2017
2nd Ultra4 Europe 2016 Championship
2nd King of Italy 2016
2nd King of France 2016
1st OffRoad Rampage 2016
3rd Ultra4 Europe 2015 Championship
1st King of Wales 2015
3rd King of the Valleys 2014
6th King of the Mountains 2014
3rd King of Glens 2014
Breslau 2009-2010-2011-2012
1st Outback Challenge 2008 (team class)
2nd Outback Challenge 2007 (team class)
TEAM BEST ULTRA4 EUROPE RESULTS
3rd U4E championship 2015 and winner King of Wales
2nd U4E championship 2016 2, times 2nd at King of France and King of Italy
Team Sponsors: WEP Racing, WSR, Access Cars, VisionX, KMC Wheels, Toyotires, Rugged, Spidertrax