Continuiamo il nostro viaggio nel mondo di Ultra4 Europe presentandovi il francese Nicolas Montador ed il prototipo con il quale parteciperà alla King of the Hammers 2019. Nicolas è passato da stuntman e restauratore di vecchie auto a costruttore di tubolari Ultra4 e pilota di punta di Ultra4 Europe.
Foto e testo Paolo Baraldi - foto tecniche Nicolas Stevenin

Credo di aver incontrato per la prima volta Nicolas Montador nel 2011 alla Breslau. Da quel momento le nostre strade si sono incrociate più volte e, con piacere, sono stato testimone della sua continua evoluzione come pilota e come costruttore.
Nicolas non nasce come fuoristradista. La sua storia professionale inizia come preparatore e restauratore di auto stradali. "Prima di arrivare al fuoristrada, lavoravo sulle macchine sportive da asfalto. L'ultimo restauro è stata una Porsche 904GTS ed un old Beetle con molte parti Porsche sotto il cofano;, il Bettle era 3 secondi più veloce di una Carrera Cup sul Circuit Paul Ricard. Macchina molto molto bella." In quegli anni, Montador lavorava anche come stuntman per Rémy Julienne; famoso stuntman francese, attivo dalla metà degli anni sessanta fino al 2010.
L'incontro tra Nicolas Montador ed il fuoristrada è avvenuto verso la fine del primo decennio del 2000 grazie ad un amico che è andato da lui in officina per fargli vedere e provare un Range Rover classic che aveva appena acquistato. Al ritorno dal test si disse: "ok la settimana prossima comprerò un Defender perché per me 4x4 equivaleva a Defender. Poi mio fratello comprò un Wrangler 4.0 e la prima nostra gara fu nel 2007 l'Outback Challenge in Marocco. Quell'anno siamo stati secondi e l'anno successivo abbiamo vinto la gara." Nicolas ha partecipato anche a qualche Breslau, miglior risultato settimo, ma il fango e l'acqua profonda non faceva per lui.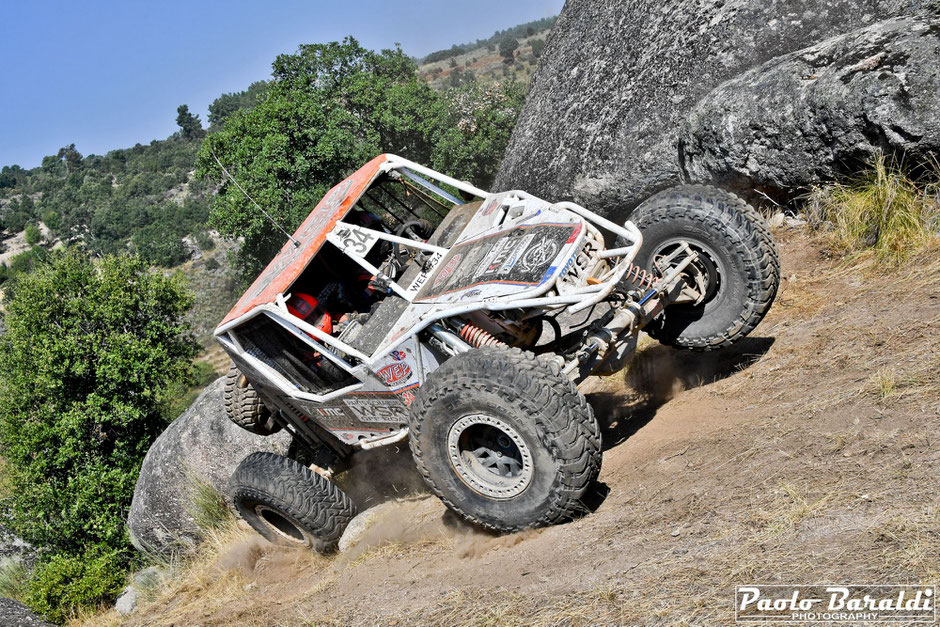 "In quel periodo stavo cercando una specialità di fuoristrada diversa… poi, un mio cliente arrivò a chiedermi di costruire un telaio tubolare perché aveva visto la mia brillante Range Rover V8. Il cliente mi disse: se costruisci un telaio tubolare con la qualità del tuo Range, ne compro uno subito! La mia qualità delle finiture deriva dalla mia esperienza con i restauri delle vecchie macchine." Così è nato il primo telaio WSR!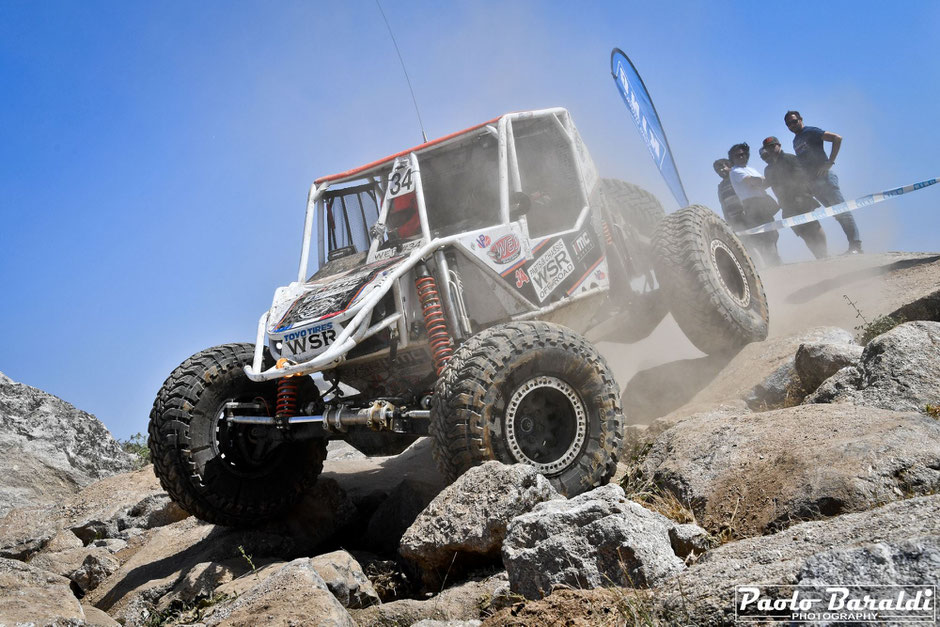 Più tardi, lo stesso cliente, durante una visita in officina gli disse che sarebbero arrivate in Europa le gare Ultra4. "Ho venduto subito la mia Range ed in sole 6 settimane ho costruito il mio secondo tubolare: il WSR 2. Mi iscrissi alla King Of the Valleys 2012 e da quel momento non ho mai perso una gara di Ultra4 Europe. Il prossimo anno, a febbraio, sarò nel Lakebed a correre alla King of the Hammers… un sogno che si avvera! Grazie Dave Cole per avere avuto l'ottima idea di organizzare una gara, la prima KOH, con in premio una scatola di birra!"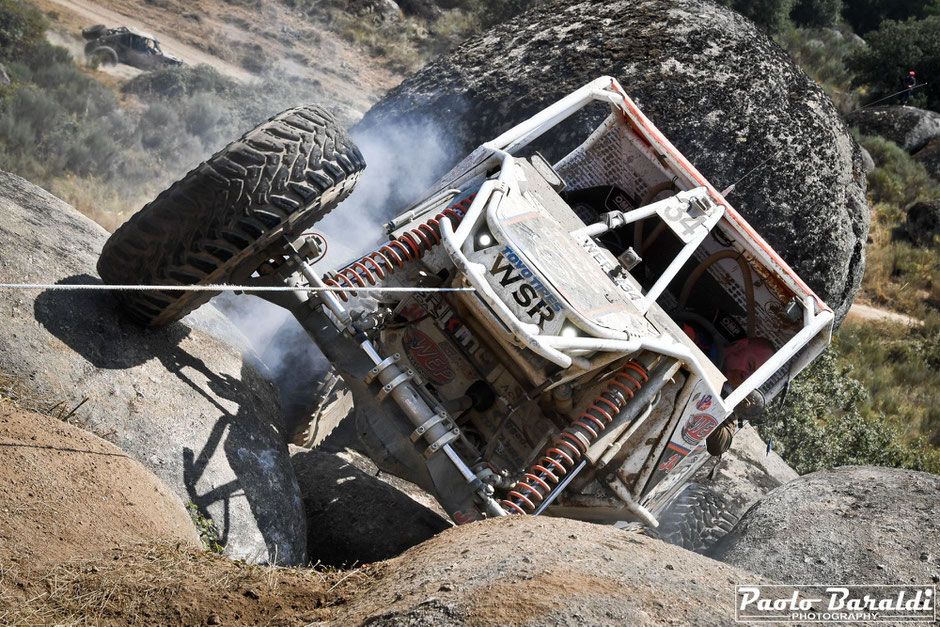 Dopo aver conosciuto la storia di Nicolas Montador, andiamo a scoprire tutti i segreti del suo WSR-500 con il quale parteciperà alla King of the Hammers 2019. Si tratta di un prototipo tubolare con motore posteriore completamente costruito nell'atelier francese di Nicolas. Il cuore di questo 4x4 è un Chevrolet LS3 con 525 cavalli con cambio TH400 modificato da ATD e riduttore Atlas. Le sospensioni 4-link sono costruite con ammortizzatori FOX coilover e bypass. Questa ultima versione dei prototipi WSR racchiude tutta l'esperienza maturata da Montador in questi ultimi anni ed è anche il più bello e performante che Nicolas abbia mai costruito. Non vediamo l'ora di vederlo in azione nella Johnson Valley e di vedere Nicolas Montador confrontarsi ad armi pari con i piloti americani.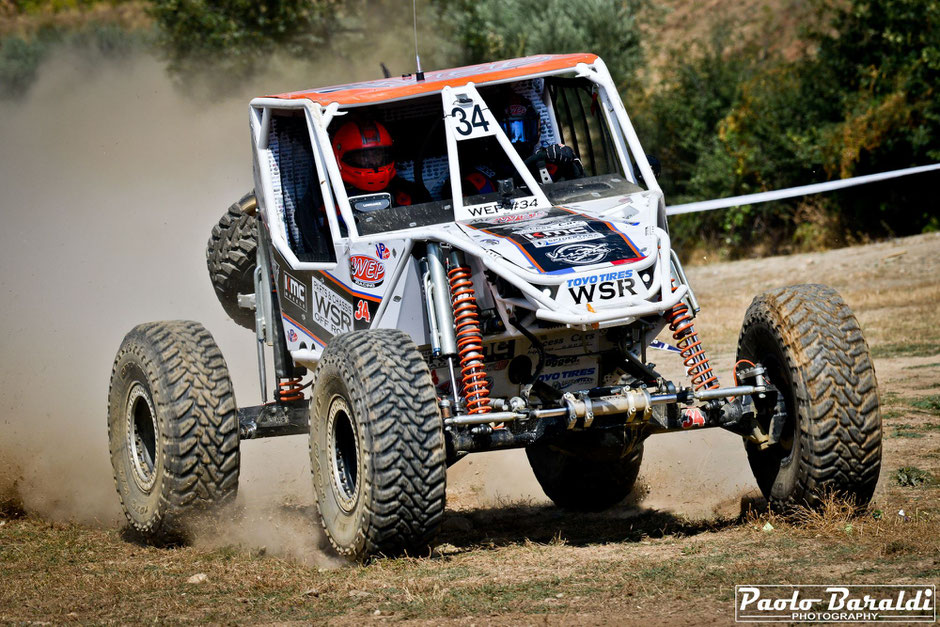 CARATTERISTICHE TECNICHE
Costruttore: WSR Offroad
Modello: WSR-500
Telaio: WSR-500
Motore: Chevy LS3 
Cavalli e coppia: 525 hp 650 newton
Cambio: TH400 modificato da ATD
Riduttore: Atlas
Radiatori: WSR
Sospensioni: 4-link, coilover e baypas FOX
Cerchi e gomme: KMC Wheels – 40" Toyotires
Luci: VisionX
Interni: WSR, sedili OMP
Verricello: Goodwinch
Nome: WEP Racing WSR
Numero: #34
Paese: France
Pilota: Nicolas Montador
Navigatore: Olivier Varet
Team sito web: www.wsroffroad.com
WEP RAGING MIGLIORI RISULTATI:
- 3° U4E championship 2015 e vincitore alla King of Wales
- 2° U4E championship 2016, due volte secondo alla King of France e King of Italy
Team Sponsors: WEP Racing, WSR, Access Cars, VisionX, KMC Wheels, Toyotires, Rugged, Spidertrax
LEGGI ANCHE: