I told you in detail how the BF Goodrich King Of Spain Les Comes went. Before closing this first chapter of the 2019 season of Ultra4 Europe, let's let some protagonists of the race tell this story.
Photography and story by Paolo Baraldi

The BF Goodrich King of Spain Les Comes in the stories of some protagonists
Who better than those who have personally experienced the BF Goodrich King of Spain Les Comes can tell about the race with all the emotions that are only of those who lived them.
But first the words of the Race Director Chris Bowler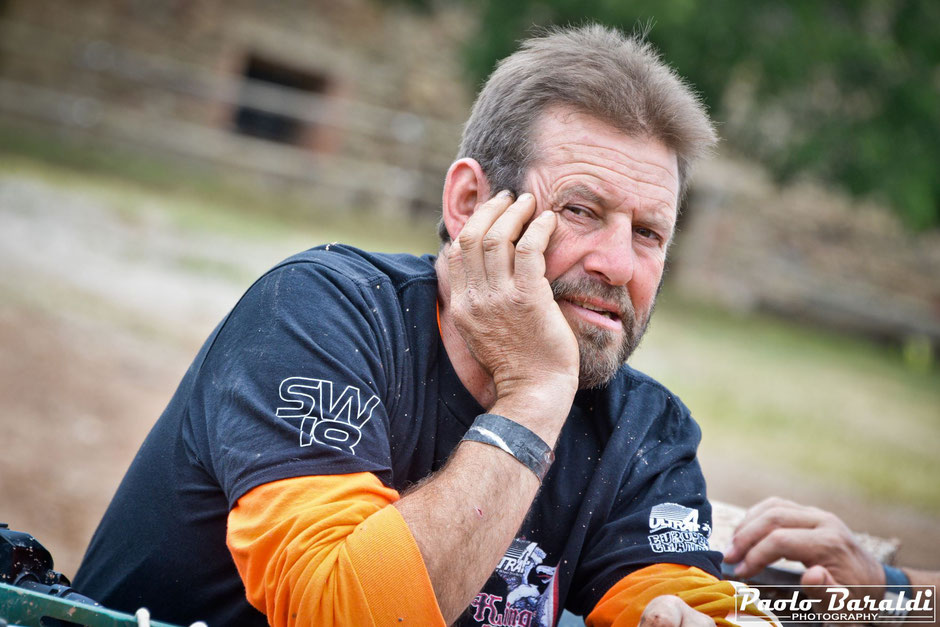 "With the event still fresh in our memories, crews and teams still on route home and the mud not yet dry at Les Comes, I would like to say a few words as the Race Director following a superb starting race of the 2019 BF Goodrich Tires Ultra4 Europe European Championship.
Despite challenging weather conditions at opposite extremes, a new location where We all learnt new ways to maintain high standards, new and current sponsors, I would like to thank all competitors for a truly special event. Every one conducted themselves as true professional motorsport competitors, courteous to the organisation staff, fellow competitors, whilst still maintaining the competitive spirit.
With the challenges of running a big race in a new location, the Ultra4 Europe core staff were all superb and without the assistance and advice of our new partners, King of Spain Les Comes our ability to provide a truly great race and quality racing environment to our competitors would have been reduced.
All of this made my job as Race Director significantly easier and I thank you all for that.
We, at Ultra4 Europe hope that we see more of the competition spirit and professionalism in the coming events, BFGoodrich Tires King of France, BFGoodrich Tires King of Britain, BFGoodrich Tires King of Portugal and the season finale at BFGoodrich Tires King of Poland."
Jim Marsden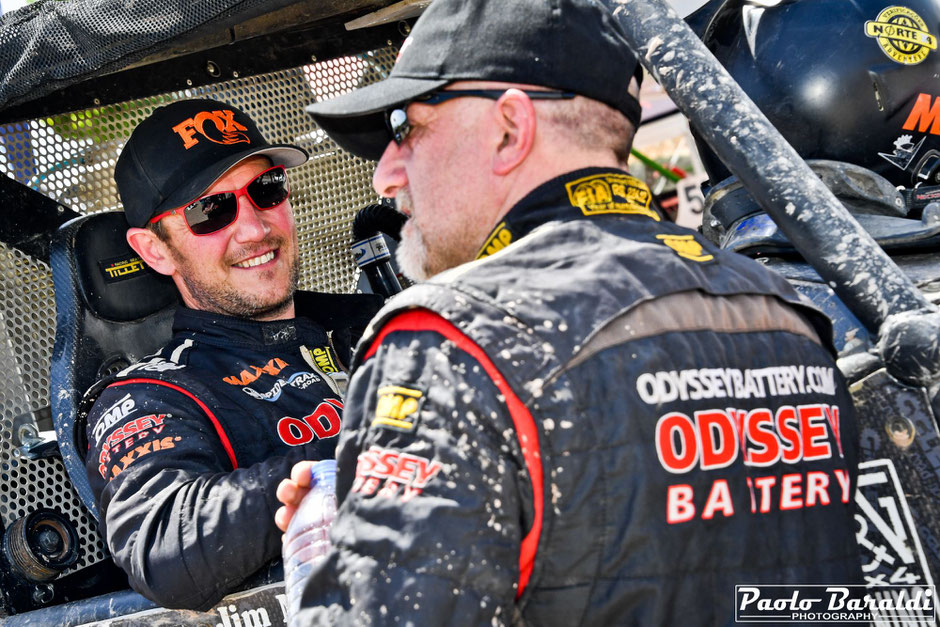 "Wow! We did it! We are the Kings of Spain!
It was a brutal event in a beautiful location that had everything over 3 days.
It started with the prologue on Thursday in warm sunshine on a fast track. Helder da Rocha was sadly injured so up stepped Steve Grant to co drive. I was on the pace straight off the line and kept it tidy letting Little Lady tear up the course to take pole position for race day, only 1 second ahead of our Maxxis teammate and great friend Rob Butler.
The next day arrived and what a change! The skies were dark and the rain was heavy. The course was deep in mud and we knew that hell had arrived.
Now, I know a thing or two about driving in these conditions but I just didn't believe we would get it that bad. As such I'd left all our dumbo wing wheel arches back in the UK! What a mistake! Out on course it was tough but there was still good traction if you knew were to look and we drove the rock stages with ease. But 10km in and Steve Grant started being ill. We soldiered on but by lap three he was in pieces and it was time for him to bail out. It was then three laps on my own and I made a mistake early in and had to change a wheel. Man those wheels are heavy when they are full of mud! Lesson learnt and I vowed not to get any more punctures that day. The rain continued but we got to the finish and were surprised to have a commanding 23 minute lead.
That night we all worked hard until 1.30am going over Little Lady and checking everything for the next day.
In the morning we were welcomed by brightening skies, but mist on the hills and very wet ground. Steve was still off colour so Mark Dean jumped in the hot seat. It all started really well until around lap two Mark was also sick! Just how bad is my driving?
But he manned up and we didn't stop for a single second as we pushed on through the heavy but drying conditions.
We then got a puncture and had to stop to make the change. We nailed it fast and got back on track. At the pits our amazing Maltese pit crew of Brian, Thomas and Charlene Ciantar were incredible. They swapped wheels, refuelled and did everything else to keep us on track. It was all going well until lap 4 were I clipped a rock and had yet another puncture, then at the 16km mark we had a second puncture and now we are in real trouble. I kept driving until we lost the tyre, then we had to stop and change the rear to the front and put the other flat on the rear and drive 6km in hostile terrain back to the pits. I called up Staci Reeson our crew chief and explained what was happening and she explained that we had no more tyres! Damn! We drive as fast as possible on three wheels and even overtake two cars arriving at the pits wondering what we would do? But never fear, our fantastic team had robbed two wheels from Mark Deans racer and we are back in the game!
We head out for our final lap and we know that we have soaked up all our bonus time from the day before. The race is on!
I power Little Lady on across the drying track at a fast pace ticking off the kilometres and keeping it tidy. As we head towards the finish I concentrate hard as we fly over the drying track. Then there it is, the finish line! But are we the winners? It a nervous few minutes then we get the news, we have done it! We are the Kings of Spain!
I have to say a massive massive THANK YOU to all the guys and girls who work so hard to make this team great. Staci Reeson, Steve Grant, Karen Major, Matt Weeks, Lawrence Harrison, Kevin Unwin Dave Adams to name a few.
I'm not sure how to Thank Neville Ciantar and his wonderful team, because without them we would not be on the top step. One thing is certain it will not be forgotten and I look forward to repaying the favour one day.
Our sponsors and supporters are incredible! THANK YOU to every single company that supports us and gives us the ability to race at this level.
Now it's time to head back to UK and get ready for the Welsh One50 which is only next weekend! we must be crazy... But that's why we love it."
Rob Butler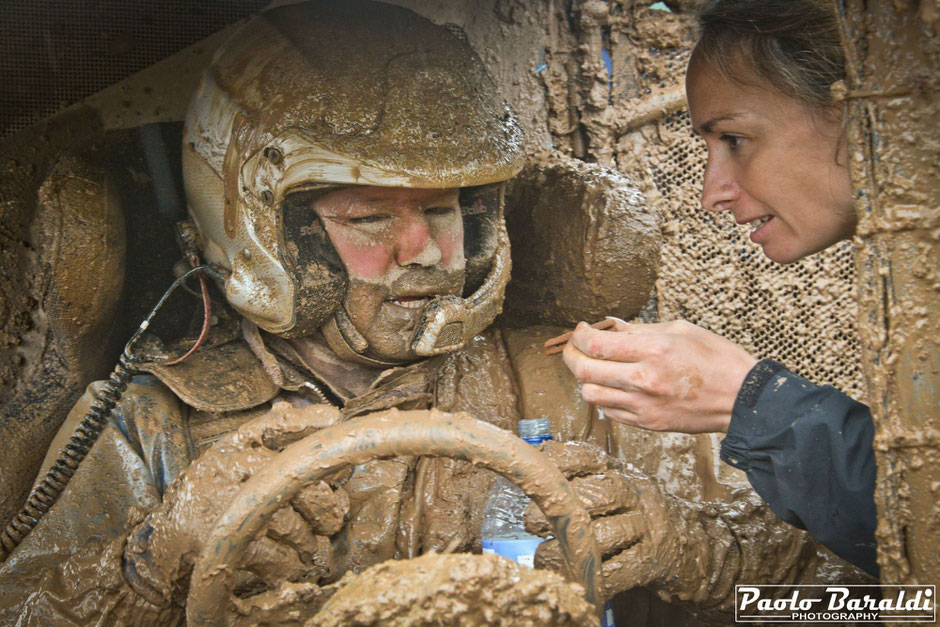 "Just got back home from King Of Spain, super happy we still managed a turd... umm, "3rd" place podium after riding the struggle bus hard a couple of times. Race day one we lost a ton of time fighting a fuel pressure issue on lap one, and then on race day 2 as a result of the torrential mud and water from the day before we were fighting engine management issues throughout the day... but we pushed on and managed to finish all 12 laps.
Suuuuper proud that we finished the event on the very same 4 tyres we started on! And we defiantly had the best tyres for the job, other tyres were seriously struggling in the deep wet mud and rocks.
Seriously well run event and a mega venue! Well done guys! If I could have one wish it'd be a for a tweak of the format to heats to encourage more wheel to wheel racing, hopefully we'll get to properly swap some paint in France next month.
Well done to all the teams that completed the entire race, Chris Bowler was obviously feeling exceptionally mean when he decided the race distance for this one... Brutal... pretty much sums this one up...
And lastly but not least thank you to our team who kept us running and helped make the long trip.
About day 1: "Sunny Spain was not quite so sunny today... it was an absolute mud bath 🛁 easily one of the toughest days I've ever had in a race car, super worn down from the relentless showers of thick claggy mud weighing the car down and blasting gravel to my eye balls... super excited we get to do it all again tomorrow!! Woohoo!
Had a rough first lap with a fule problem but worked it out, then managed to work my way back up to 2nd place. We were only one of 3 teams to complete all of the six laps today.
Goggles are all loaded and cars in good shape ready for the final show down tomorrow. Not looking like the weathers gonna be any nicer... hey ho'... I'll just have to put my big boy pants on and get to work..."
Axel Burmann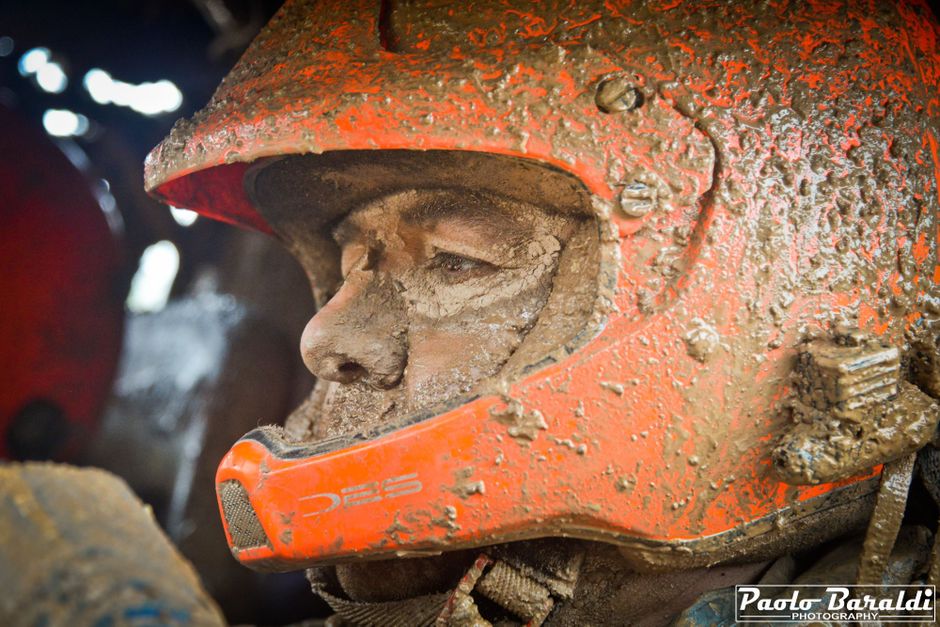 "Prologue: that went really well, almost went wrong wen I thought I could jump a deep and wide ditch but Samantha pulled out really well and ended up driving on her front left wheel only , we had 4th time in our class.
Day 1: Started 4th out and quickly caught up with the cars in front, when I finally managed to get to Jim maarsden who was is first position I got a flat and had to stop and change it. Then continued and the car started loosing belts, 5 times on Friday and on the 3 th lap we start having steering problems , once in the pits robs guys changed the pump but it did not make match difference , I thought I could make the last lap in 45 minutes but again we lost 2 belts in that last lap and ran out our time but stil 4th.
Day 2: Started really well with Jim of the line first, then rob and 3th Cedric and then us, the car was handling pretty wel and we caught up with Cedric after 5 miles and he let us pas ( thanks buddy) and the first lap went well with no issues, lap 2 we caught up with rob just before the Gigglepin rocksection, rob drove up and we followed his lead but just on the last step another belt lost, we wicked up and put on our last belt and continued, at race mile 15 the warning light went on that we had half the normal oil pressure , we continued our way and pulled in to the pits where we found out we lost a oil cap AGAIN , strange hive a screweble oilcap can come of twice but with the last belt we had no other option then to retire .
The place, was great , the facilities best ever and the marshal the best, they stayed the whole Friday in poring rain and still waving at us, THANKS PEOPLE you are the best!"
Philon Parpottas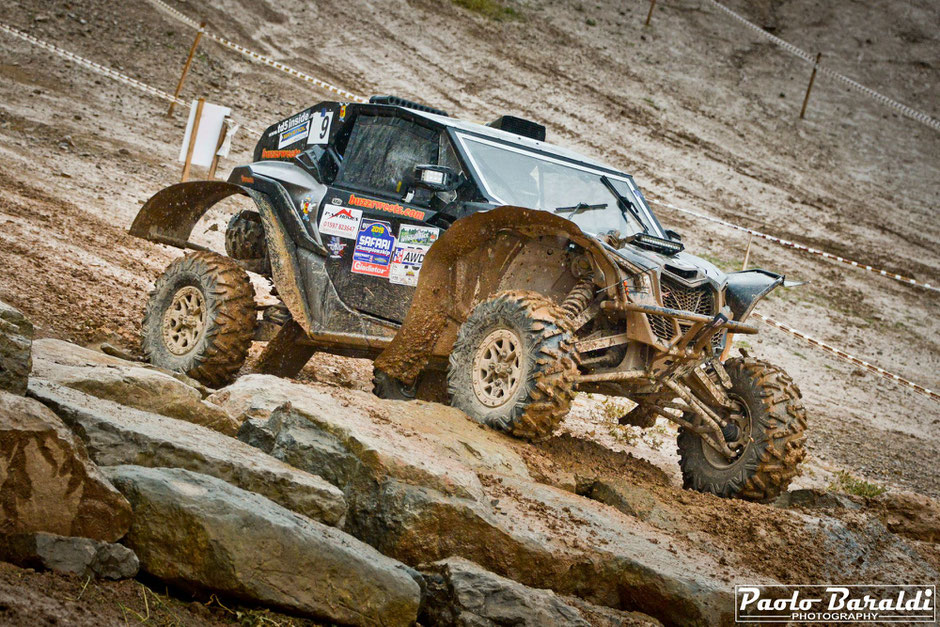 "Ultra4 King of Spain! Wow what a Race!
Excellent venue, facilities organisation, and best of all the course and tracks up and down the surrounding mountains!
Very fast and with technical sections.... we had it all!
A big THANK YOU to all the crew and staff of Les Comes and of course Ultra4 Europe for making it happen. Also my friends Breck Caldwell Heeps and Joe Fisher for all the hard work and late nights prepping the car and Joe Fisher co driving. Their efforts made sure we had reliability, finishing all 12 laps and winning the UTV class!
I can't wait to go there again next year and hopefully we will have Spanish weather and not welsh weather as on the first day.
This is a race that cannot be missed!"
Raf Wyrzykowski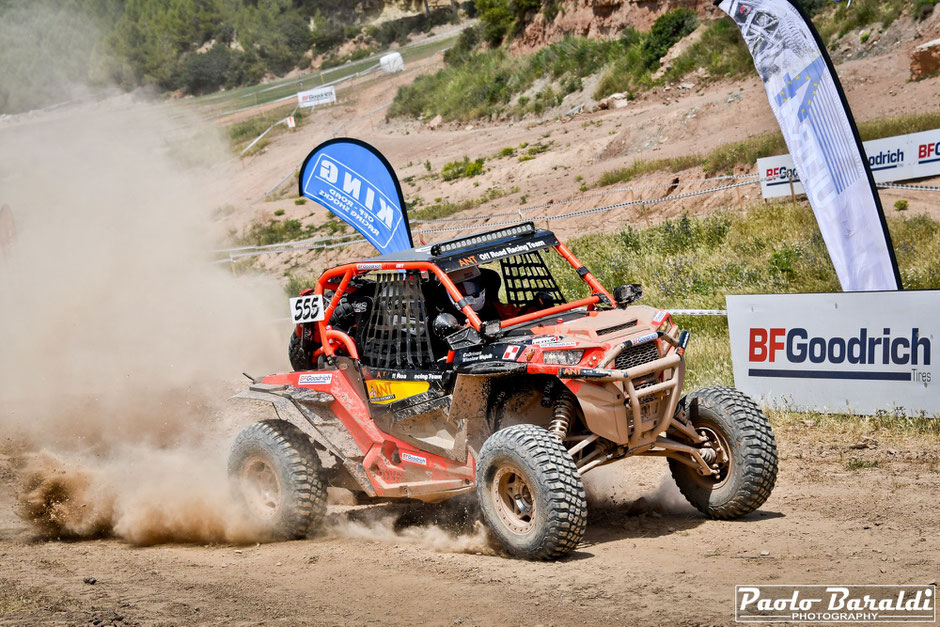 "Ultra4 King of Spain Les Comes, what a race!!!
An amazing place with a wonderful landscape.
On Thursday after getting acquainted with the race route we stood for the prologue. After the first attend we were on the first starting position in our class and 12 in general. Unfortunately, Philon Parpottas could not agree with the fact that he was behind the Polish plumber. He stood for the second approach to the prologue and took first place and pushing us to second position.
The first day of the rally was going to be bad. It rained all night and all day during the rally. The rally changed into survival. On second lap on top of the hill we were thrown out of the bend and ended up in a ditch leaning against a tree. Fortunate with help came Neville Ciantar and tow us out back on the course. Thanks Neville. You are real sportsman and good friend. For the rest of the day we been driving without doing stupid things and trying save our Polaris for next day of the race.
Unfortunately on the 6th and last of the day lap one of the suspension bolts snapped damaging shock and few other bits. Lack of spares has excluded us from further participation in the second day of the race. We finished the Saturday race in the second position in our class and the fifth in the general classification. We finally finished in the third position and 19th in general.
Summing up the King of Spain was a challenging race to which we will definitely return next year."
Jose Antonio Gonzalez Morales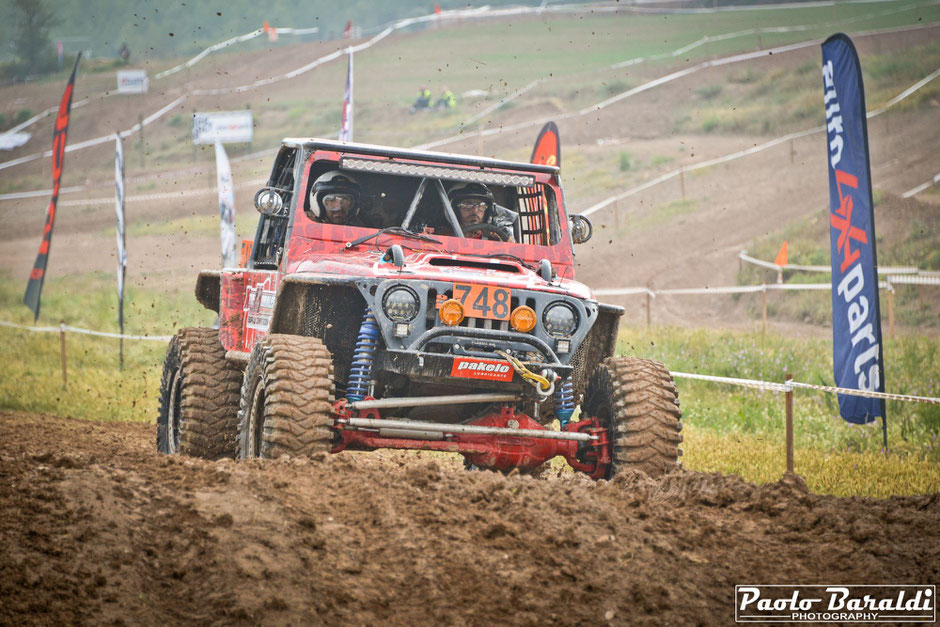 "First classified in the Modified class at King of Spain, 8 in the general, 44 min fast lap!
Both my co-pilot and I, we are very satisfied with this result. It has been a very hard race, many hours and with many adversities, something that was new for us, but even so, we did not lack, we gave everything, it touched us 5 laps on the track without brakes, on the first lap of Saturday, a clip was released, and shot all the liquid, we had to decide to leave or continue, it was a quick decision ... hehehehe, we did not want to leave to give everything to get that 1 position.
I wanted to thank, first of all my son, who was at all times with me, since the early hours of Tuesday, that this dream began ..... we arrived alone accompanied by another team, and there we found friends, all the week they turned to us, fasted to have the coxe in the best conditions, Oscar, Asier, Ruben and all his troop Canaria, I am immensely grateful friends, I hope this is the beginning of a great friendship."
---
---