Oggi, la King of the Hammers ha raggiunto un'enorme notorietà tra gli appassionati di fuoristrada di tutto il mondo. Ma chi conosce veramente come è nata la KOH?
Foto e testo di Paolo Baraldi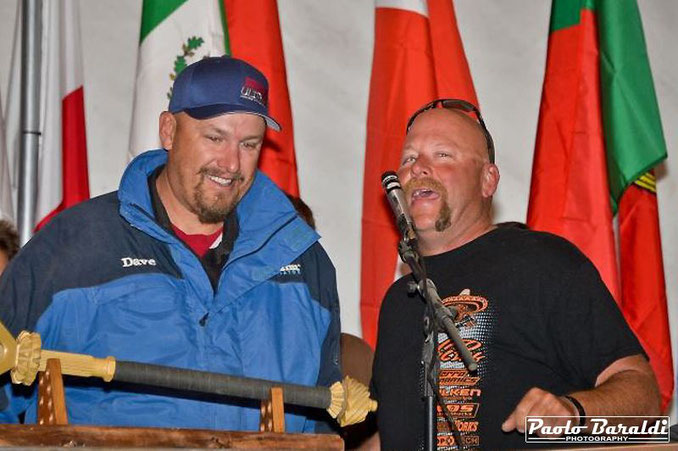 Oggi, la King of the Hammers ha raggiunto un'enorme notorietà tra gli appassionati di fuoristrada di tutto il monto, tanto da essere considerata, e a ragione, la più dura gara di fuoristrada di un giorno nel mondo. Ogni anno, nella Johnson Valley, si riuniscono più di 30 mila appassionati per seguire le gesta dei loro beniamini. E' anche a tutti ben nota la storia ufficiale della King of the Hammers. La gara è nata nel 2007, da un'idea di Dave Cole e Jeff Knoll, entrambi offroader ma di diverse discipline, che volevano sfidarsi con alcuni loro amici su di un percorso che unisse i tracciati caratteristici delle Desert Race a quelli del Rock-Crawling. La prima edizione si svolse con la partecipazione di 12 equipaggi chiamati, e vi spiegheremo poi perchè, gli OG13. Il successo e l'interesse fu così grande che la King of the Hammers ogni anno crebbe esponenzialmente sino all'incredibile spettacolo che è adesso. Conoscendo, molto bene, i personaggi che stanno dentro la KOH, si è fatta largo in me la convinzione che dietro la storia ufficiale dovesse esserci qualche cosa di più. Ecco, che dopo qualche domanda fatta alle persone giuste sono emersi molti particolari interessanti che vi racconterò.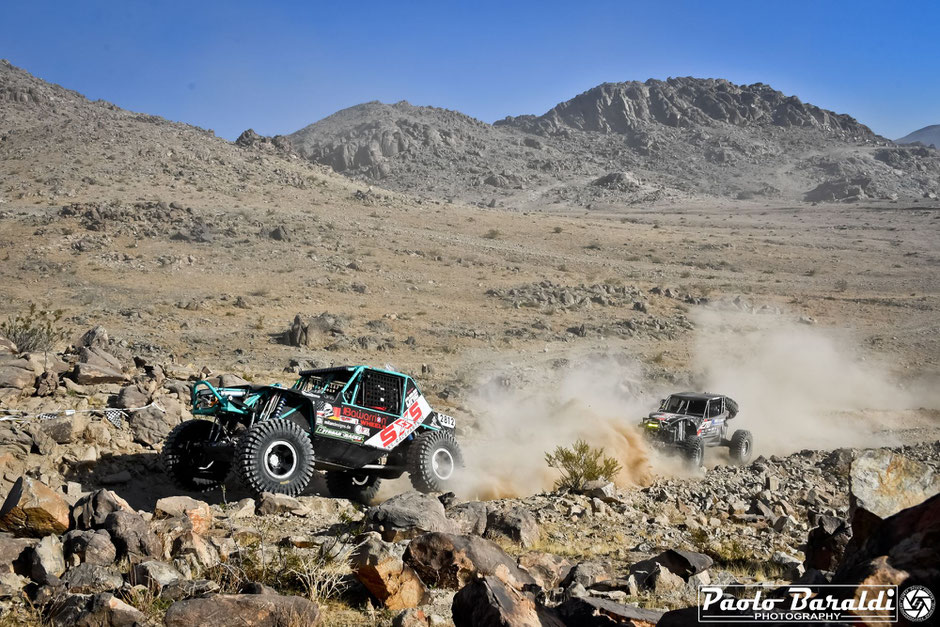 King of the Hammers, da una sfida tra amici per una cassa di birre alla gara di fuoristrada più dura al mondo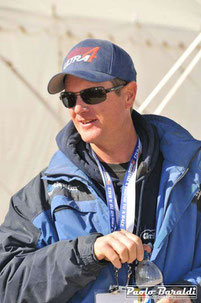 La location dove tutto è nato è stato un locale di San Bernardino, per essere precisi il Chili's. Qui Dave Cole e Jeff Knoll pianificarono la prima King of the Hammers su di un tovagliolino di carta. Cole era un campione di Rock-Crawler ed aveva buoni rapporti con la BLM (Bureau of Land Management), Knoll era coinvolto nelle Desert Race ed aveva esperienza nella gestione di eventi motoristici. Dopo aver lavorato sulla logistica e creato un team per gestire l'evento, hanno invitato dodici loro amici nella Johnson Valley con la scusa di passare una giornata insieme facendo fuoristrada. Al gruppo che si è presentato non è stato detto nulla di ciò che succedeva  fino a quando non furono arrivati tutti. La primissima edizione della King of the Hammers è stata gestita in segreto: nessun spettatore, nessun giornalista e nessun sponsor; solo gli equipaggi invitati e come premio una cassa di birra. Il percorso di questa prima KOH, lungo 35 miglia, venne così presentato ai partecipanti: "Lakebed to Outer Limits up Outer Limits down Aftershock down Sunbonnet up Devil's Slide down Hell's Gate take a right toward Landers up the slide towards the end of Sledge (hammer) up Jack (hammer) down Jack North up Wrecking Ball down Claw (hammer) back to the Lakebed".  Vennero predisposti dodici checkpoint lungo il tracciato dove ogni pilota doveva firmare un registro per assicurarsi che tutti i trails fossero completati. JR Reynolds, con il vantaggio di gareggiare in casa ha vinto la gara con un sorprendente tempo di 2 ore e 57 minuti. Tracy Jordan, un "vergine" degli Hammers, arrivò dopo circa mezz'ora. La maggior parte degli altri hanno impiegato più di cinque ore per tagliare il traguardo finale. Alcuni piloti, come Jordan, non erano mai stati nella Johnson Valley e facevano affidamento esclusivamente sul GPS per trovare la loro strada. Dopo che il "non-evento" è stato disputato, Jeff Knoll ha postato su un famoso forum americano di fuoristrada una semplice domanda: "secondo voi quanto tempo ci vuole per percorrere consecutivamente 8 trails degli Hammers?". Dave Cole, subito dopo. ha stimolato ancora di più l'attenzione scommettendo 100 dollari che nessuno sarebbe riuscito a farlo in meno di cinque ore. Dopo aver riscosso l'interesse del forum, hanno pubblicato i risultati della gara segreta ed a quel punto tutti volevano dimostrare di essere più veloci. Così è nata la King of the Hammers!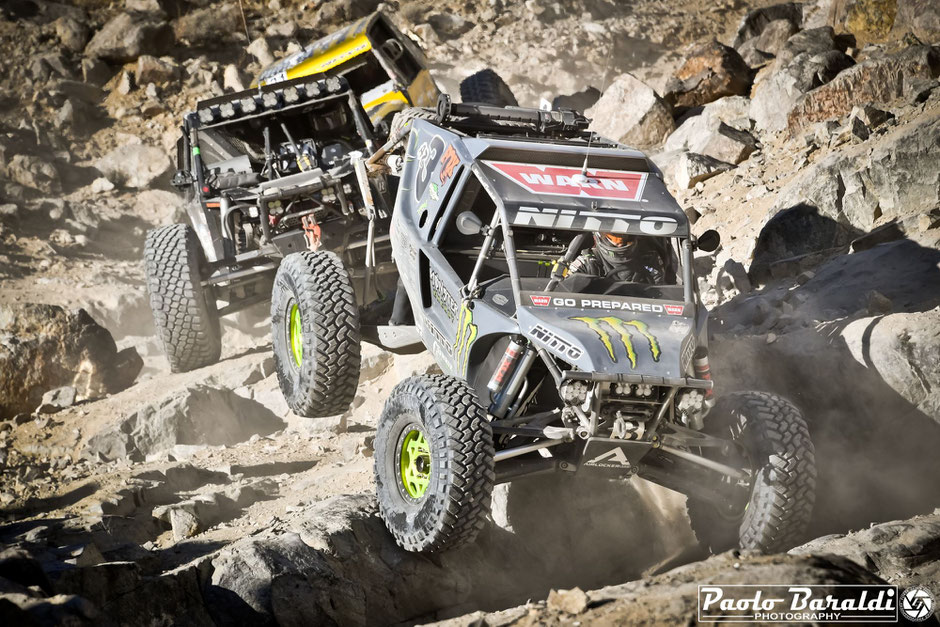 Chi sono gli OG13?
Ma, come mai i partecipanti alla prima KOH sono chiamati gli OG13, gli originali 13, se in realtà c'erano solo dodici piloti in gara? Una fonte affidabile, JT Taylor, mi ha confidato: "ero incaricato di realizzare le T-Shirts per i piloti. Ho chiamato Dave e gli ho chiesto: quanti piloti ci sono? E Dave mi ha risposto: 13. Allora gli ho chiesto: li chiamiamo gli OG13? Mi disse: si! Così ho stampato le magliette e solo il giorno della gara scoprii che eravamo in 12... ma da allora siamo conosciuti come gli OG13."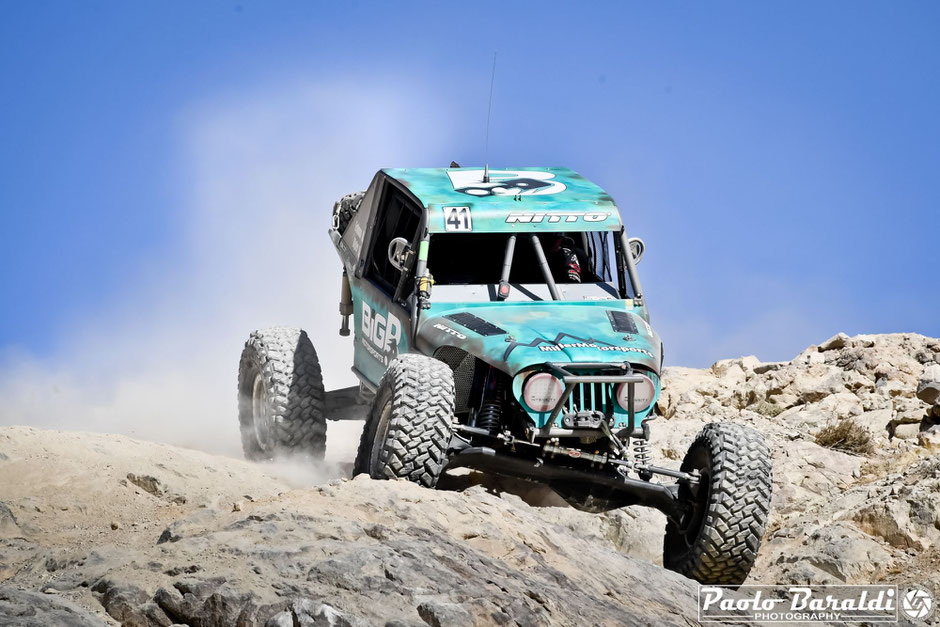 Nel 2008 si svolse la prima vera ed ufficiale King of the Hammers anche se ancora senza pubblico. Il percorso venne portato a 50 miglia con 7 Hammers da superare oltre alle piste nel deserto. Circa 50 piloti, tutti top driver delle Desert Race e del Rock Crawling, hanno partecipato all'evento, ed ognuno di loro voleva dimostrare il suo valore. In quell'occasione, Shannon Campbell è stato incoronato Re degli Hammers dopo essere passato dall'ultimo posto al comando con un epico finale di gara che ha suscitato ancora più interesse in questa corsa estrema. A breve fu creata la Hammerking Productions, fu invitato il pubblico ad assistere alla corsa, apparvero i primi sponsor, venne definita la categoria di veicoli Ultra4 e prese vita il campionato Ultra4 Racing.
L'albo d'oro della King of the Hammers
2007: JR Reynolds
2008: Shannon Campbell
2009: Jason Scherer
2010: Loren Healy
2011: Shannon Campbell
2012: Erik Miller
2013: Randy Slawson
2014: Loren Healy
2015: Randy Slawson
2016: Erik Miller
2017: Shannon Campbell
2018: Jason Scherer
2019: Jason Scherer
2020: Josh Blyler
---