Gli UTV hanno inaugurato la King of the Hammers week. Con il passare degli anni questi veicoli sono diventati sempre più potenti e veloci ed il percorso diventa sempre più duro ed impegnativo. Mitch Guthrie Jr., figlio d'arte, ha vinto la Can-Am King of the Hammers presented by HCR.
Foto e testo di Paolo Baraldi

Ad inaugurare l'intera settimana della King of the Hammers, sono stati gli UTV che dal 2009 gareggiano nel Lakebed. La tecnologia UTV ogni anno migliora a passi da gigante, proprio come avviene per le auto Ultra4. Per adeguare la gara all'aumentata potenza, agli ammortizzatori e gomme più grandi, il promotore di Hammerking Dave Cole aveva promesso di rendere la  Can-Am King of the Hammers presented by HCR del 2019 la più dura della storia. A testimonianza di questo, quattro anni fa solo cinque UTV hanno concluso la gara mentre quest'anno, a testimonianza del continuo sviluppo tecnologico di questi veicoli e nonostante il percorso di gara sia stato più lungo e più difficile rispetto alle precedenti edizioni, in ventotto hanno portato a termine la UTV King of the Hammers 2019 entro il limite massimo delle nove ore.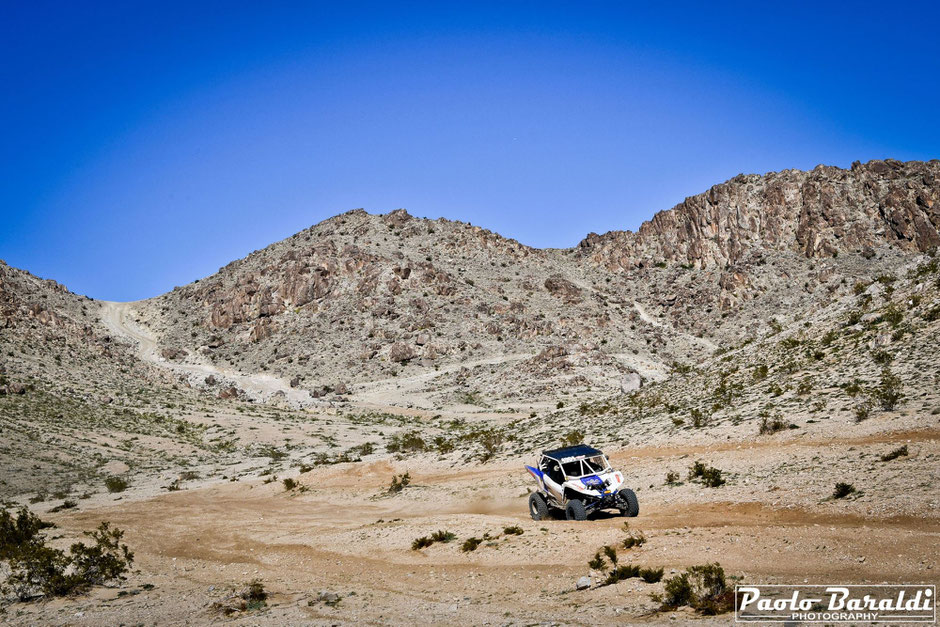 Qualifiche - Sabato 1 febbraio sulla Short Course si sono svolte le qualifiche per la Can-Am King of the Hammers presented by HCR. Il vincitore del 2018, Mitch Guthrie Jr., ha stabilito il tempo di qualifica più veloce (02:21.18), precedendo Kyle Chaney di soli 2 decimi di secondo. Ronnie Anderson si è classificato terzo. Tra gli UTV troviamo anche alcuni piloti dell'Ultra4 come: Shannon Campbell (13°), Casey Currie (14°), Loren Healy (16°), Wayland Campbell (25°) e Bailey Campbell (26°).
Quest'anno alla Can-Am King of the Hammers presented by HCR ha partecipato anche un team europeo: i fratelli Stjim e Wouter Vekeman provenienti dal Belgio. La griglia di partenza li ha visti in 92° posizione.
Can-Am King of the Hammers presented by HCR - Domenica 2 febbraio alle 8 del mattino è iniziata la gara: 160 miglia in totale di cui 91 nel deserto e 69 lungo i temuti Hammers della Johnson Valley che mettono in difficoltà  anche le auto Ultra4 con pneumatici da 40 pollici e motori V8.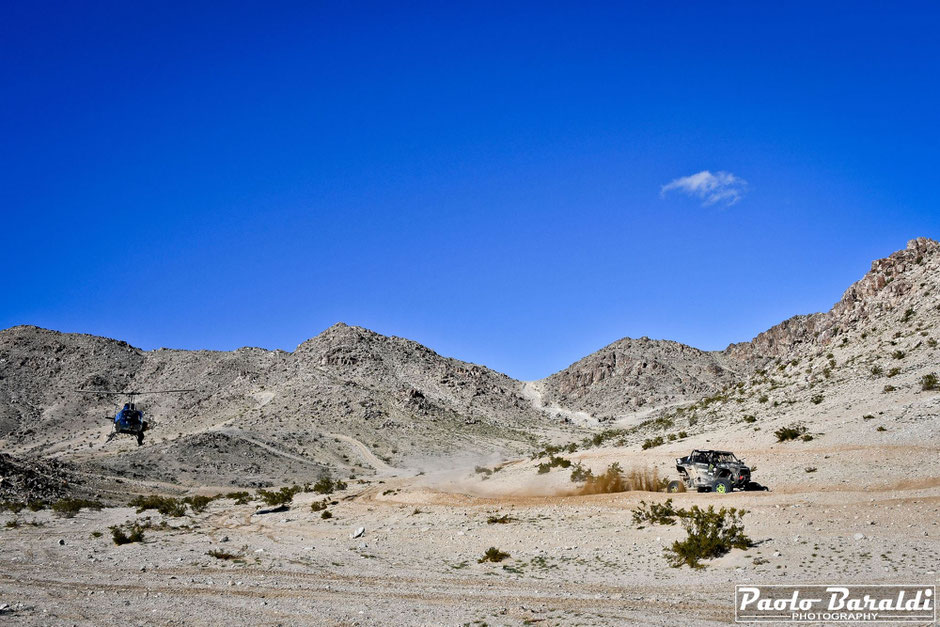 Quando si è alzata la bandiera a scacchi, Phil Blurton, a bordo del suo turbocharged Can-Am Maverick X3, ha superato sia Guthrie che Chaney per prendere il comando della gara lungo il circuito di 91 miglia nel deserto. Tuttavia, quando la corsa si è spostata nei famigerati canyon di rockcrawling, tutto è cambiato. Il ventiduenne del 2018 Mitch Guthrie Jr., letteralmente cresciuto nella Johnson Valley dove suo padre ha vinto sei volte la UTV King of the Hammers, ha ripreso il comando della corsa mantenendolo fino alla fine. "Sicuramente ho sentito la pressione dopo aver vinto l'anno scorso, ma impari ad affrontarla", ha detto Guthrie dopo aver vinto con quasi mezz'ora di distacco dal secondo. "Ho corso per un po' pensando che fosse un'altra gara, ma nella mia testa sapero che era la King of the Hammers: la gara più grande dell'anno." 
Il pilota Ultra4 Wayland Campbell è arrivato secondo dopo che una penalità che ha portato Branden Sims al terzo posto. "È un enorme vantaggio correre la gara degli UTV prima della King of the Hammers. Puoi farti un'idea del percorso anche se si rovina molto e non sai cosa aspettarti venerdì." Wayland ha concluso al secondo posto nella gara degli UTV nel 2017 mentre non ha finito quella del 2018. "Ho visto sia mio padre (Shannon) che mia sorella (Bailey) lungo il primo lap. Mia sorella ha cercato di superarmi sul letto del lago, ed io ho superato mio padre intorno al miglio 40, ma poi non li ho più visti." Shannon Campbell era molto vicino ed ha infatti finito la gara in quarta posizione. Bailey Campbell a causa di alcuni problemi ha finito in 27° posizione.
L'esperto pilota e campione Branden Sims è salito sul podio per la quarta volta, ma non è ancora riuscito a vincere la Can-Am UTV King of the Hammers. "La mia aspettativa era di vincere", ha confessato Sims. "Questo è stato il mio desiderio per sei anni. Un podio è sempre buono, ma avrei preferito la vittoria. Mitchie era un razzo! Lui è il mio compagno di squadra, abbiamo corso insieme molte volte e so cosa può fare e di cosa è capace. Il primo posto sarebbe stato bello, ma forse ci riuscirò l'anno prossimo."
Per quanto riguarda i fratelli europei Vekeman, la loro avventura nella Johnson Valley si ferma alla 76° posizione a causa di alcuni problemi meccanici.
I vincitori della UTV King of the Hammers:
2019 - Mitch Guthrie Jr.
2018 - Mitch Guthrie Jr.
2017 - Wayland Campbell
2016 - Blake Van De Loo
2015 - Mitch Guthrie
2014 - Mitch Guthrie
2013 - Mitch Guthrie
2012 - Mitch Guthrie
2011 - Brandon Schueler
2010 - Mitch Guthrie
2009 - Mitch Guthrie
---
---
---