Grazie a GenRight Off Road è possibile vivere la King of the Hammers in un modo unico. Abbiamo partecipato al fianco di Tony Pellegrino alla KOH Experience; un viaggio lungo il tracciato di gara della KOH 2019. Più di 100 Jeep hanno partecipato alla GenRight/VisionX KOH Experience Run presented by Mickey Thompson Tires.
Foto e testo di Paolo Baraldi

Per molti la King of the Hammers week termina il venerdì dopo la gara dei 4400 o sabato mattina dopo la cerimonia delle premiazioni. Proprio questo sabato fa registrare il massimo numero di persone che tentano di lasciare la Johnson Valley formando una incredibile coda di veicoli che richiede molte ore per raggiungere l'asfalto della Old Woman Spring Road. Perché allora non pensare di passare questa giornata in modo diverso e più divertente assaporando un lakebed inedito?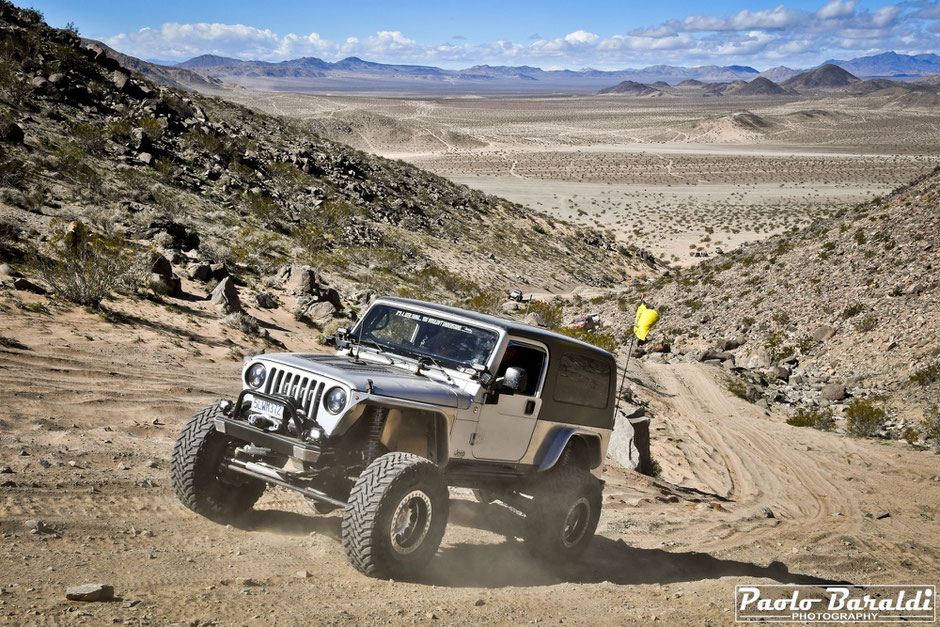 GenRight Off Road ha la soluzione perfetta per passare una bella giornata nella Johnson Valley facendo offroad: si tratta della KOH Experience. La KOH Experience è quell'eccezionale occasione per guidare la tua Jeep lungo il percorso di gara della King of the Hammers con Tony Pellegrino che guida il convoglio e con Jordan Pellegrino che racconta le sue esperienze di gara.
Quest'anno, abbiamo avuto il piacere e l'onore di poter partecipare alla KOH Experience 2019 grazie a Tony Pellegrino che mi ha ospitato a bordo della sua nuova e favolosa Terremoto.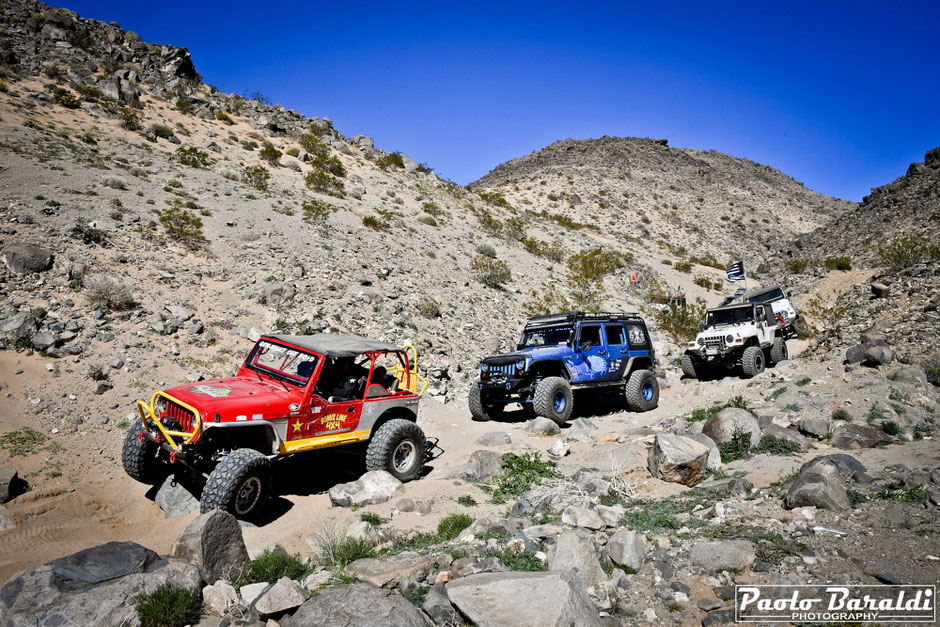 Sin dalle prime ore del mattino di sabato 9 febbraio più di 100 Jeep si sono radunate attorno al Mickey Thompson Tires semi-truck  per unirsi allo staff di GenRight e iniziare questa avventura. Alle ore 10.00 inizia l'experience proprio dalla linea di start della Short Course con Tony e Jordan che via radio hanno iniziato a raccontare fatti ed esperienze della gara.
Guidando lungo le veloci piste nel deserto e scalando gli Hammers della Johnson Valley siamo arrivati alla Remote Pit 2A dove ci si è fermati per approfondire con Tony e Jordan Pellegrino alcuni aspetti della King of the Hammers.
Da qui, le oltre 100 Jeep sono ripartite lungo il tracciato di gara per raggiungere la base del Jackhammer dove un favoloso BBQ Lunch aspettava i partecipanti. A metà pomeriggio l'experience è terminata tra la soddisfazione di tutti.
Sono enormemente grato a Tony Pellegrino di GenRight Off Road per avermi dato l'occasione di vivere la KOH Experience e per aver condiviso con me la sua decennale esperienza alla King of the Hammers. Tra l'altro ho detto a Tony che questa potrebbe essere un'ottima occasione per i numerosi spettatori europei, e non solo, per conoscere meglio il tracciato di gara. Pellegrino si è reso disponibile per il prossimo anno a mettere a disposizione più posti sulle sue Jeep per chi volesse unirsi alla KOH Experience.
Il nostro consiglio, per chi sta pensando di partecipare come spettatore alla KOH 2020, è quello di mettersi in contatto con GenRight Off Road e prenotare la propria experience.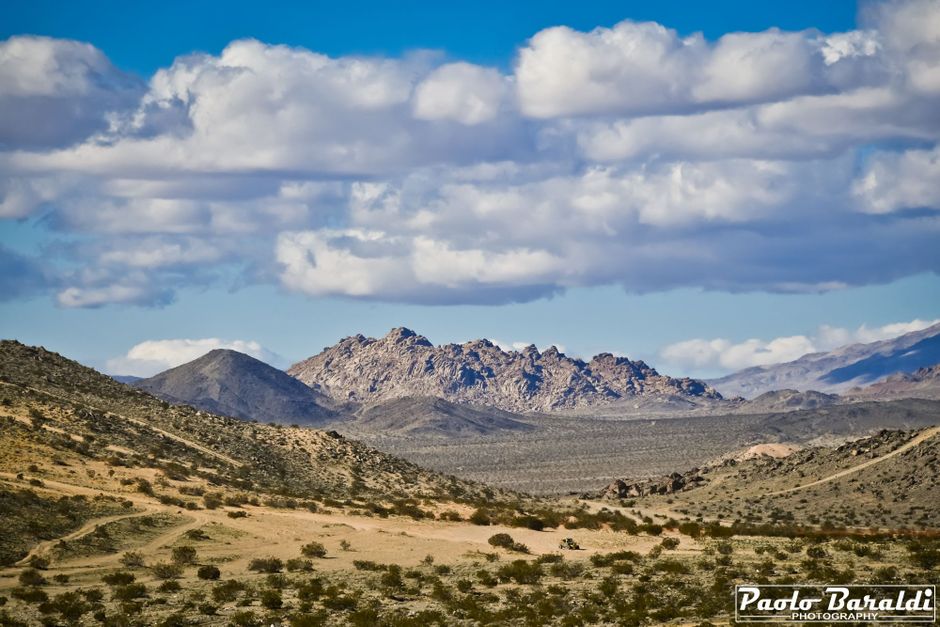 ---
---
---